Missing the 4-hour A&E Target Endangers Patient Care
23 Jul 2017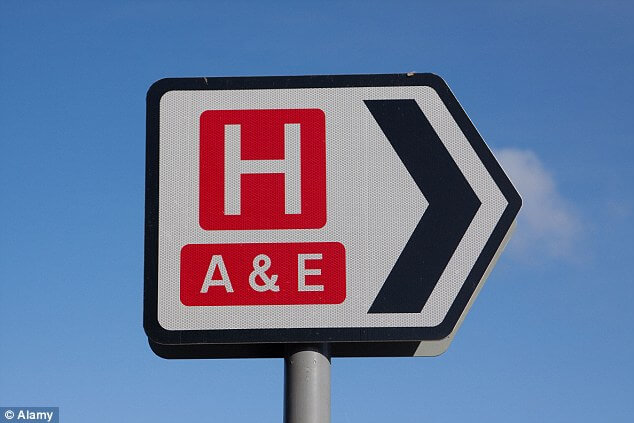 In the UK, the Accident and Emergency ( A and E) Departments are considered a, 'barometer of the whole emergency care system', for when things go wrong, they impact first on the performance of A and E. In 2004 the Government introduced a target that 95% of patients who attended Accident and Emergency should be assessed and either admitted or discharged from the department within 4 hours. This 4-hour target is now well recognised and is considered one of the core standards of the NHS Constitution.
However increasing demands on the NHS mean that in 2017, a patient is less likely to be assessed within 4 hours than 13 years ago when the target was first introduced. What is more, according to a recent report by The Kings Fund, health trusts are struggling more than ever to cope with overcrowding and over-stretched resources in their A and E departments. This means that the golden 4-hour standard has not been met by any of England's NHS trusts for the past 17 months.
But is the 4 hour target just an arbitrary Governmental objective or does it have any basis in clinical evidence?
As Dr. Hassan, president of the Royal College of Emergency Medicine said this year, 'The international evidence shows that the more crowded your emergency departments […] the higher the risk of dying. Delays to assessment will compromise your care'.
A brief review of the medical literature shows that there is indeed substantial evidence to support the claim that delays in receiving treatment can result in poorer patient outcomes, in all manner of conditions. Take for example, the seemingly straightforward injury of a dislocated shoulder.  It has been shown that delay to treatment reduces the chances of easily and successfully putting the arm back into the shoulder socket. On the other end of the clinical spectrum, the negative outcomes are inevitably more serious in life threatening conditions. For example, the advice from the Canadian Stroke Best Practice recommends that patients presenting with symptoms of a stroke are admitted into a specialised stroke unit within 3 hours. A 2016 study showed that the average delay of 14 hours within the Emergency Departments led to increased risk of serious complications such as pneumonia. The risk of death was also increased.
So what is the solution?
The causes of delays to assessment and treatment within the A and E Department are varied complex and include reductions in bed numbers, delayed discharge from hospital and cuts to social service budgets.  For this reason, the solutions are multi-factorial and require proper planning and investment in the NHS.
For example , one significant contributing factor is the lack of properly trained Emergency Medicine doctors. It is recognised that while initial recruitment into Emergency Medicine is high, almost 50% of doctors in their third and fourth years of training, resign. The cause of these resignations must be urgently examined and addressed, because the NHS in England must recruit an additional 2,200 consultants over the next five years, in order to improve patient care and safety within their A and E departments.
Until then….
The NHS has been under strain for years and as yet there is no viable long-term Government plan to address the myriad problems. Until then, we can only expect the delays in A and E Departments around the country to continue and to increase. The inevitable result is that more people will suffer longer delays to receiving their treatment. Increasing delays add up to unnecessary suffering and worsening outcomes – and, ultimately an increased risk of death. A sobering thought indeed.
At Osbornes Law we care about how you are treated both by medical professionals at hospital and also under the care of your local GP or other treating doctor(s). If you think that the medical care you have received fell below the standards expected of a reasonably competent medical professional, then please do not hesitate to contact partner and specialist medical negligence lawyer Stephanie Prior on 020 7681 8671, or Nicola Hall, Solicitor, on 020 7681 8701.