Spinal Fracture Case Settles for 6-figure Sum
19 Sep 2023 | Stephanie Prior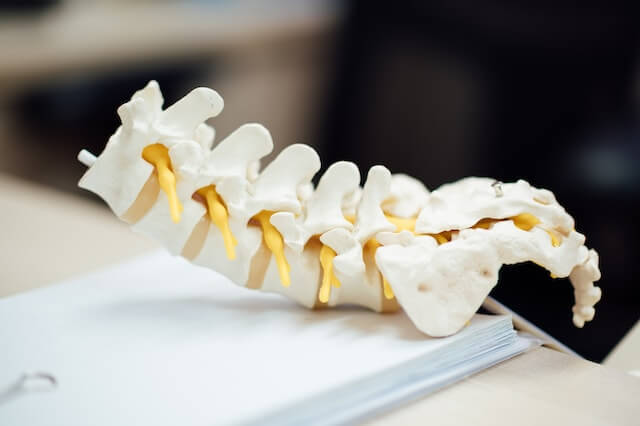 Spinal Fractures following cessation of Denosumab injection
Stephanie Prior was instructed in a spinal injury claim against Mid and South Essex NHS Foundation Trust, where our client suffered multiple spinal fractures after discontinuing her Denosumab injections.
Our client was diagnosed with osteoporosis in November 2011. A Dexa scan in October 2013 confirmed osteoporosis in her spine and osteopenia in her hip. Thereafter, in November 2013, she was having prolia injections for osteoporosis. In May 2014, she was given Denosumab injections.
Our client was diagnosed with Rheumatoid Arthritis in October 2016. In September 2017, our client had a considerable Rheumatoid Arthritis flare up and was bed-bound for 3 days and off work for 2 weeks. Thereafter, she was regularly seen by Dr Emese Balogh, Consultant Rheumatologist, at Broomfield Hospital and had many DEXA Frax scans. Her Denosumab injections continued at her GP surgery every 6 months.
On 19 March 2019, she was seen by Dr Emese Balogh, who decided to discontinue her Denosumab. This was against the NICE guidelines, which state that anyone receiving Denosumab should plan on continuing Denosumab for life, with regular monitoring and internal reviews. There is no recommendation in the guidance to stop Denosumab treatment.
As a result of the decision to discontinue Denosumab, our client suffered multiple vertebral fragility fractures at T12, L1, L2, L3 and L4. The fractures were first diagnosed 10 months after Denosumab was discontinued. Our client is now under the care of Dr Ken Poole, Consultant Rheumatologist and Metabolic Bone Physician. Dr Poole is of the opinion that the likely date of the first fracture was 10 October 2019, when our client was working lifting and bending as part of her duties as a science assistant in a school. Dr Poole is of the view that our client suffered rebound Denosumab cessation vertebral fractures.
Our client has had irreversible changes to her five vertebrae from T12 down to L4. The fractures have led to considerable changes in the mechanics and posture of her back. Our client has lost height and she has lost the normal curvature of her spine, in that her thoracic spine and lumbar spine are very straight causing restrictive movement. She also has reduced stability and has had a number of falls since the incident, resulting in her having to take time off work.
This has had a significant effect on her life. Our client is employed as a Science Technician at a secondary school. She is still able to continue working, although this has been modified. Although our client remains largely independent, she requires assistance with housework, particularly in the kitchen. She cannot do her gardening, which used to be her main hobby and source of enjoyment. This has all had a significant impact on her mental health.
Stephanie Prior successfully settled the claim for a six-figure sum without the need to issue Court proceedings, as the Defendant Trust admitted liability following the Letter of Claim.
Contact Stephanie today
Email us Send us an email and we'll get back to you
Osbornes has a skilled team of solicitors advising clients on a wide range of clinical negligence matters.

Hard working, approachable, good knowledge of clinical negligence and clients' specific conditions

A joy to work with and always 100% client focused at all times.

The clinical negligence team at Osbornes is much lauded for its ability to 'represent the diverse range of London-based clients

Stephanie has developed a particularly strong reputation for her handling of birth injury claims, as well as cases concerning surgical negligence and delays in surgery.

"An excellent firm which achieves fantastic outcomes for clients."

"Stephanie Prior takes on complex cases and gets excellent results. She has a background in medicine which serves her clients well and is a realistic but tough litigator."

"Stephanie Prior is hugely dedicated, adored by her clients, tenacious, efficient and extremely knowledgeable."

"Stephanie Prior is very good with troubled clients and is easily able to make them feel at ease."

"Stephanie shows sensitivity and deals with things in an understanding way."

Osbornes provides a very intimate and personal client service which is increasingly rare in this sector.

The lawyers in the team are highly experienced and will drive cases very hard on behalf of their clients.

"Stephanie Prior has a realistic attitude to the complexities of the cases. She wins the trust of her clients and goes the extra mile to ensure they get the best outcomes."

"Stephanie Prior... manages a varied caseload, including obstetric claims, child and adult brain injury cases and fatal and non-fatal spinal cord injury cases."

"Stephanie is experienced, knowledgeable of all aspects of clinical negligence work, and strategic in running cases."

"The team were extremely professional in putting my needs first. There was a joined-up approach to catering for the client, and all lawyers involved were briefed and constructive."

Stephanie Prior is always very professional and kind. Highly recommended.

Quite simply excellent, with a highly competent and well-rounded team. They understand complex medical litigation and have been our lifesavers, and we will always owe them our immense gratitude.