Maternal and Fetal Hyponatraemia
31 Aug 2023 | Jodi Newton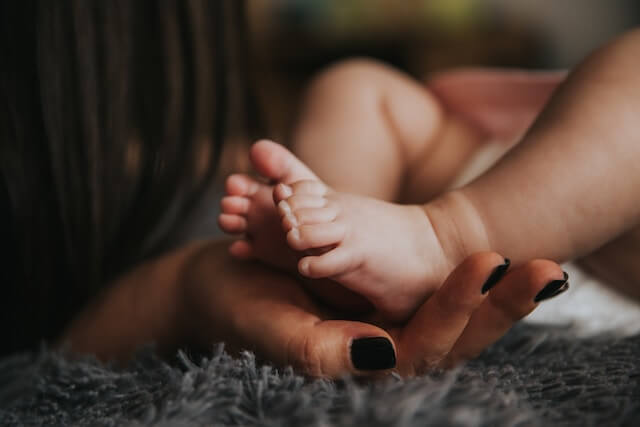 What is hyponatraemia?
Hyponatraemia is a condition where sodium levels fall below a certain level, which can be dangerous. All women in labour carry an increased risk of hyponatraemia. Complications from hyponatraemia range from headache, agitation and confusion to seizures and death, depending on the severity of the hyponatraemia episode. Given the seriousness of these complications, it is critical that patients are closely monitored.
Another type of newborn complication is hypoxic ischaemic encephalopathy (HIE) which can cause seizures and seizures triggered by hyponatraemia and carry similarities to HIE seizures. Babies with these seizures should be eligible for therapeutic cooling which is a treatment whereby the baby's temperature is cooled which is known to be successful in reversing/reducing damage caused by brain injuries that occur during birth.
The reason why sodium levels can fall in pregnancy is because water crosses the mother's placenta which then lowers the baby's sodium concentration alongside that of the mother. If the sodium is reduced excessively, both baby and mother can suffer from an episode of hyponatraemia.
One of the most important elements to be monitored is the mother's fluid intake which could be seen to be a simple and relatively peripheral issue but if excess fluids are received either by drinking water or intravenously, in certain patients this can prove to be dangerous and increase the risk of hyponatraemia.
NHS Resolution ("NHSR") reviewed instances of hyponatraemia in expectant mothers and found that 26% of mothers who had an intake of 2500 millimetres plus of fluid were hyponatremic. This is a worryingly high figure and demonstrates why the fluid intake of women in labour needs to be prioritised from a patient safety viewpoint. Where hyponatraemia has been missed as a diagnosis, it has been found that patients are mistaken as being tired or anxious post-labour or surgery when in fact their condition has become very serious. This was characteristic in a recent delayed diagnosis of hyponatraemia case in which I have been successful in securing an admission of liability on behalf of my client.
Guidance has been updated by the National Institute for Health and Care Excellence (NICE) for managing fluid during labour. In particular if the baby's heart rate drops, the guidance is against administering intravenous fluids.
ENS and maternal and fetal hyponatraemia
The Early Notification Scheme ("ENS") is a scheme operated by NHSR to investigate certain maternity failures. I have examined this quite recently and for more outline detail on the ENS, you can read more here.
As part of the ENS strategy, one of the priorities was to share data and how this is being understood by NHSR. Sharing these stories and going through a process of reflection means that clinicians can learn from mistakes and that important discussions are triggered which should lead to improvements.
Hospitals are being urged by NSHR to check and update their local guidance regarding fluid intake in order to combat the rise in cases of hyponatremia. They have been recommended to consider whether their paperwork known as a partogram, which should always be used during labour and birth, has a section dealing with fluids.
It is important to note that hyponatraemia is not a condition which only applies in a maternity context. This can happen to any patient, particularly post-surgery.
Jodi Newton has represented patients in negligence actions against NHS Trusts in relation to hyponatraemia injuries.
If you or your child has suffered a hyponatraemia injury and you feel that you or they may have suffered this injury as a result of negligence, then please contact Jodi Newton, Partner, on jodi.newton@osborneslaw.com for advice.
Contact Jodi and her team
Email us Send us an email and we'll get back to you
"Jodi Newton is a tenacious and intelligent fee earner. She fights tooth and nail for her clients and gains their trust and respect from the outset."

A stand-out solicitor with a huge track record of successful clinical negligence work. She is forensic in her attention to detail, but also sees the broad sweep of strategic considerations".