Likely settlement of £15-20 million for cerebral palsy birth injuries
24 Jan 2022 | Jodi Newton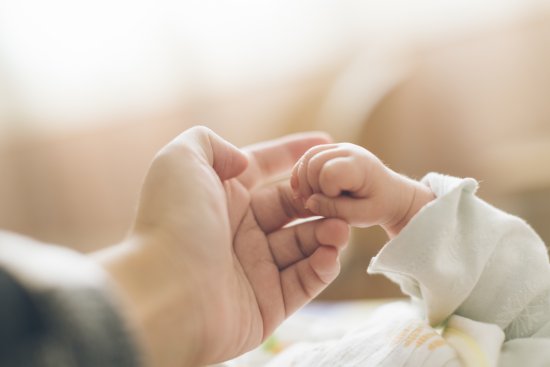 A client who suffered cerebral palsy injuries at birth was awarded £200,000 as an interim payment in a claim against NHS Trust with a likely settlement value of £15-20 million.
Our client was born with serious neurological injuries due to delays in their delivery caused by the midwife's failure to correctly interpret the CTG, and monitor the heartbeat. The obstetrician then failed to act with urgency to deliver our client.
Our client's mother was directed to Jodi Newton by a solicitor who was a family friend and knew of Jodi's reputation in handling birth negligence cases. Jodi went to the mother's home to meet with her and our client to explain how she could help. Jodi explained to them that if we could achieve an admission of fault from the Defendant, known as an admission of liability, we would seek an early interim payment to meet our client's needs, in particular high-quality rehabilitation, case management, the appointment of a deputy, therapies, and surgery.
Jodi instructed medico-legal experts, with whom she has worked for many years and who are highly regarded in their fields, to prepare reports, all of which supported that the hospital was negligent.
A letter was then sent to the NHS Trust and liability was admitted. We requested interim payments and a total of £200,000 has been received so far. She has appointed a deputy to manage the interim payments. Jodi instructed a pediatric neurologist, a care expert, an accommodation expert, and an expert in educational psychology.  In tandem with this, our client has been seen by the whole complement of therapists, arranged by our case manager including physiotherapy, OT, SALT, and an expert in assistive technology. Our client has found the new equipment and technology they have been able to purchase, particularly life-changing in enabling better communication as well as the therapeutic value. The family are now making plans to use their compensation to build an extension onto their current property and in the long-term expect the litigation to include compensation to enable them to purchase a permanent disability-adapted home of their own.
Our client has suffered from hip displacement, treated initially by the hospital where he was born. This was extremely challenging for our client's mother in having to return to the hospital which was responsible for her son's injuries and entrusting them to carry out complex surgery. To aggravate the situation, our client suffered complications following the surgery. At the time, she had no access to compensation to give her the choice to consider private medical treatment. Fortunately, she can now use the compensation that has enabled her to arrange for the most recent hip surgery at one of London's leading children's private hospitals. Not only has the surgery been a real success, it meant that the family could see him through a very stressful time in undergoing further surgery but with professionals who they could trust and in a far more comfortable setting. The progress achieved since the surgery has been remarkable as has the recovery. Unlike the previous surgery under the NHS, there were no complications. They are delighted to report that our client no longer suffers pain and his sleep has improved. He can also stand for longer periods using a walking frame which represents a very important stepping stone.
It is anticipated that given the likely level of needs, this case will eventually settle either by voluntary agreement or determination by the Court, for between £15-20 million. Jodi Newton, Associate, is a specialist medical negligence solicitor. She is also a member of the AvMA Clinical Negligence Panel and the Law Society Clinical Negligence Panel and she has over 20 years' experience in dealing with claims. The 2022 Legal 500 directory recommends her for her expertise in Cerebral Palsy cases.
To speak with Jodi about a birth negligence case you have experienced, please call, or complete an online enquiry form.
"Jodi Newton is a tenacious and intelligent fee earner. She fights tooth and nail for her clients and gains their trust and respect from the outset."

"Her persistence, perspicacity, determination and efficiency are simply outstanding, as are her legal, analytical and negotiating skills."

Jodi Newton is brilliant – a very capable, experienced and empathetic solicitor who has experience of handling high value and complicated cases. I am working with her on a cerebral palsy case at the moment, in which she has obtained an admission of liability and a substantial interim payment. A first class addition to the team.

The team at Osbornes was recently strengthened by the arrival of 'experienced and empathetic' associate Jodi Newton. She joins a department noted for its expertise in delayed diagnosis and wrongful birth claims.

A stand-out solicitor with a huge track record of successful clinical negligence work. She is forensic in her attention to detail, but also sees the broad sweep of strategic considerations".