Nottingham Maternity: Donna Ockenden to Chair Independent Inquiry
29 Jun 2022 | Stephanie Prior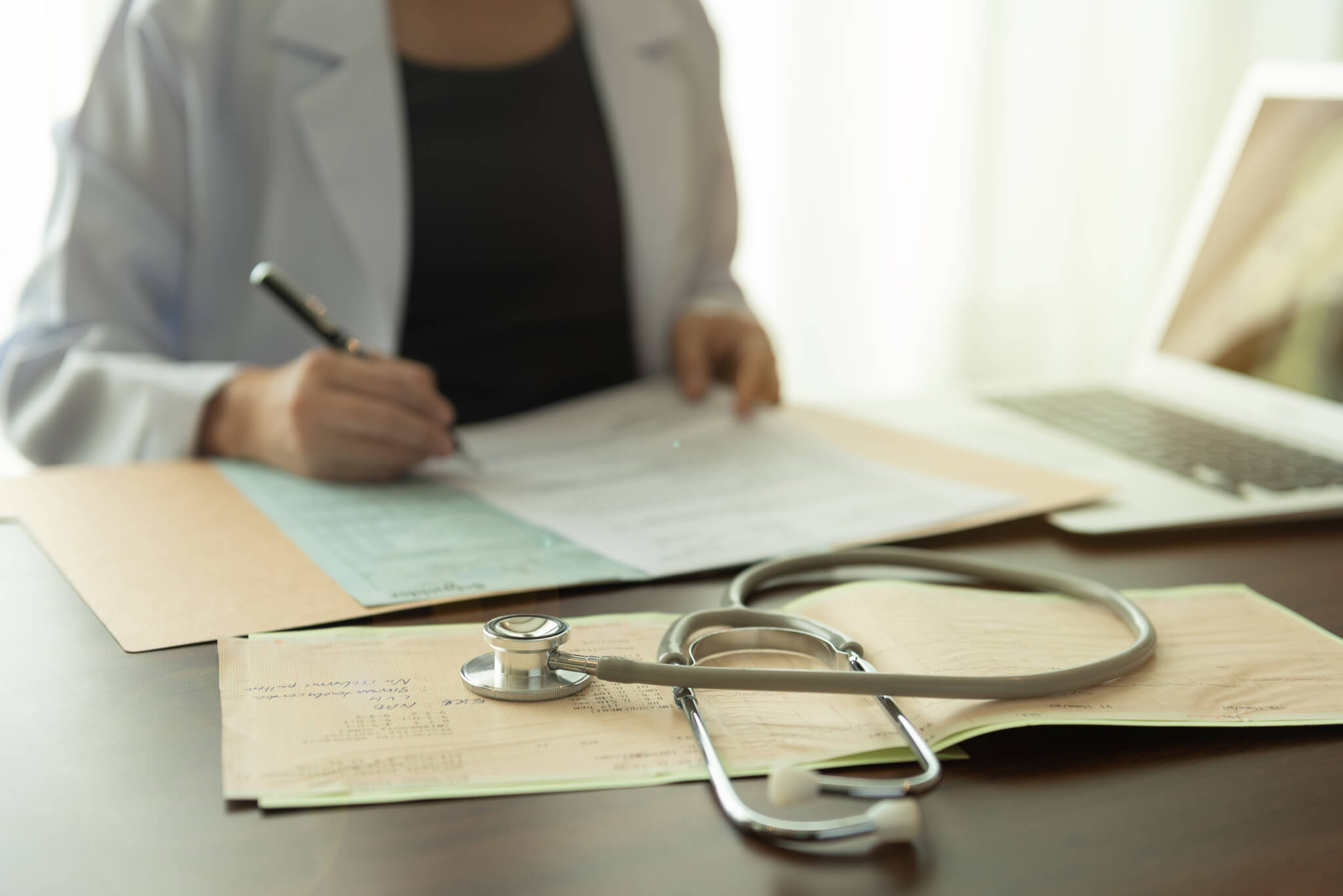 An interim report on the state of maternity services at Nottingham University Hospitals NHS Trust has just been released. However, after around 100 women wrote to Health Secretary Sajid Javid, criticising the report, Donna Ockenden was appointed to head up a separate, independent investigation into the Trust.
A senior midwife with more than 30 years of experience, Donna Ockenden was Chair of the England Royal College of Midwives between 2006 and 2014. She more recently and more famously, led the Shrewsbury and Telford NHS Trust investigation into deaths of over 200 babies who died due to failings in maternity care there. Ockenden will now focus her experience on the more than 500 cases of women and babies who suffered harm while ostensibly under the care of the Nottingham University Hospitals NHS Trust.
In a letter from the Chief Operating Officer of NHS England and NHS Improvement, affected families were told, 'I can confirm that Donna Ockenden has agreed to chair the new Review and we will work with her to develop a new Terms of Reference that reflects the need to drive urgent improvements to local maternity care and the need to deliver actionable recommendations that can be implemented as quickly as possible'.
Interim report: review of incidents at Nottingham University Hospitals NHS Trust
So, what were the findings of the interim report and why was it rejected, to be replaced by a new Ockenden review? Released in April 2022 the interim report rated the Nottingham University Hospitals maternity service as 'inadequate', blighted with cultural and staffing issues. Failings included poor leadership and a culture resistant to learning lessons. Other concerns included lack of training, insufficient risk assessment of patients, inadequate medicine management, a culture of bullying behaviour and an overall lack of respect.
Despite being critical of Nottingham's maternity services, the review was rejected by campaigners due to its lack of independence and apparent inadequate investigative remit. And although the Chief Executive of the Trust apologised for the problems identified by the report and offered reassurances that 'significant changes' were being made to address the issues, including 'hiring and training more midwives and introducing digital maternity records', local women remain to be convinced. Indeed, it has been reported that families who have conceived again moved home from out of the area, so that their pregnancies would not fall under the remit of the Nottingham Trust.
In response to the Ockenden appointment, the NHS England Chief Operating Officer said, 'after careful consideration and in light of concerns […] that the current (interim) review is not fit for purpose, we have taken the decision to ask the current review team to conclude all of their work by Friday 10 June 2022. We will be asking the new national review team to begin afresh drawing a line under the work undertaken to date by the current local review team'.
National attention and calls for a public inquiry
The problems in the Nottingham maternity services first came to national attention in 2021 following a Channel 4 News and Independent report that between 2012 and 2020, 46 babies suffered brain damage and 19 were stillborn in the Trust. In subsequent investigations, it was found that relevant medical notes were missing or never made, and others were completely inaccurate. Furthermore, several deaths were never investigated, and outcomes of those that were actually completed, were minimised by hospital management. To date more than £91million in damages has been paid out to families.
Many of the affected families have spoken out about their experiences and have called for this external review so that the truth is uncovered. Ms Ockenden said that 'clearly something is very, very wrong at the Trust' and her priority is to listen to the families.
The issues in the maternity services have been known for some time. In 2018, doctors and midwives sent a letter to the Trust board stating that inadequate staffing levels were impacting patient safety. As recently as March 2022, it was determined that the maternity service did not have enough staff to care for women safely and since then warnings have been issued over safe care and treatment, especially pertaining to clinical observations and triaging of new patients. The Care Quality Commission said, 'It's disappointing that despite several inspections […] serious problems remain'.
Families formally respond to Ockenden's appointment
The families affected by the failings of the Trust released a statement, 'We cannot describe the immense sense of relief that we feel at the news that Donna Ockenden has been appointed. We are confident that she will conduct a robust review to ensure the scale of failings […] are recognised and essential improvements are made. Donna Ockenden's appointment is a significant step towards restoring confidence in Nottingham maternity services'.
A change in the law?
Under the Coroner and Justice Act 2009, in England and Wales, a stillborn child is not classified as a 'deceased person', so an inquest into their death does not need to be held. Campaigners believe that if a coroner's inquest had been held into other stillborn children at the Trust, the institutional problems would have been identified earlier and changes initiated. Perhaps it is indeed time to consider a change in the law.
If you'd like to speak to the medical negligence department regarding similar matters, contact Stephanie Prior or complete an online enquiry form.
Speak to Stephanie today
Email us Send us an email and we'll get back to you
"Stephanie Prior is very empathetic and practical, she gets to the heart of a case quickly."

"Stephanie Prior is highly respected in the marketplace, with a great wealth of experience, superb judgment and medical knowledge that is second to none."

"Stephanie has always shown great judgment and common sense whilst building valuable relationships with her opponents."

"Stephanie Prior is a standout solicitor."

"Stephanie Prior is an experienced lawyer with immense knowledge of her specialism, which allows her to run her cases with strategic precision."

"Stephanie knows her way effortlessly around any clinical negligence issue and has a great strategic mind."

"I know [we have] expressed our appreciation, but I also wanted to thank you for all your hard work, time and patience in pursuing mum's claim through to a successful outcome - your kind and professional approach was genuinely appreciated."

"May I take this opportunity to thank you for your patience and true compassion in yet another very tough year of representation on the behalf of my wife. I certainly must say you did it all with amazing stamina and positivity which regenerated my self-esteem…. You honestly eased the pain and I can see a healing process ahead."

Stephanie has developed a particularly strong reputation for her handling of birth injury claims, as well as cases concerning surgical negligence and delays in surgery.

"An excellent firm which achieves fantastic outcomes for clients."

"Stephanie Prior takes on complex cases and gets excellent results. She has a background in medicine which serves her clients well and is a realistic but tough litigator."

"Stephanie Prior is hugely dedicated, adored by her clients, tenacious, efficient and extremely knowledgeable."

"Stephanie Prior is very good with troubled clients and is easily able to make them feel at ease."

"Stephanie shows sensitivity and deals with things in an understanding way."

Osbornes provides a very intimate and personal client service which is increasingly rare in this sector.

The lawyers in the team are highly experienced and will drive cases very hard on behalf of their clients.

"Stephanie Prior has a realistic attitude to the complexities of the cases. She wins the trust of her clients and goes the extra mile to ensure they get the best outcomes."

Stephanie's background in medicine gives her an ability to read between the lines where medical records and expert evidence are concerned and is a great asset.

"Her knowledge base is second to none and her understanding of the litigation process stands out, as does her ability to work collaboratively."

"Stephanie Prior... manages a varied caseload, including obstetric claims, child and adult brain injury cases and fatal and non-fatal spinal cord injury cases."

"Stephanie is experienced, knowledgeable of all aspects of clinical negligence work, and strategic in running cases."

"Key team members include the approachable, compassionate and efficient Stephanie Prior."

"The team were extremely professional in putting my needs first. There was a joined-up approach to catering for the client, and all lawyers involved were briefed and constructive."

Stephanie Prior is always very professional and kind. Highly recommended.

Quite simply excellent, with a highly competent and well-rounded team. They understand complex medical litigation and have been our lifesavers, and we will always owe them our immense gratitude.

Stephanie Prior is 'very warm' and 'caring', and an 'exceptional professional'.

Stephanie Prior continues to receive widespread praise from clients, who state that she explains the legal aspects of the case very clearly, and she is also a caring person who handles cases on a personal level.