Wrongful birth claim successfully settled
12 Jan 2022 | Nicholas Leahy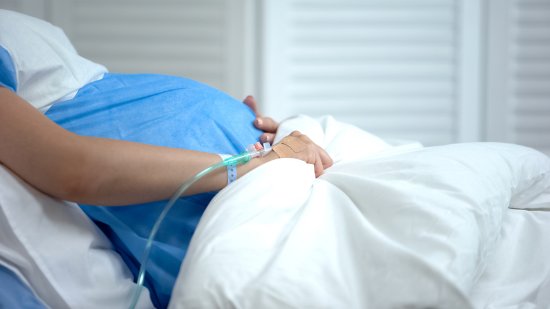 Background
Our client, J, fell pregnant in October 2015 and took the difficult decision to undergo a termination. She booked an appointment at BPAS in Portsmouth where she consented to a termination of pregnancy on 14 October 2015. She said that she would like a general anaesthetic and a coil fitted as she could not risk getting pregnant again.
J underwent the termination on 24 October 2015 at BPAS and apparently, she was told by a Clinical Practitioner that Nexplanon was the best form of contraception for her. She was told that this could be inserted after the termination. At the time she advised the treating clinician and nursing staff at the clinic that she suffered from epilepsy and that she was taking Carbamazepine (200mg morne and 400mg nocte) and had done for many years previously. Carbamazepine is a liver enzyme-inducing drug, which increases the metabolism of female sex hormones, eliminating the drug from the body faster and so lowering blood levels. When this increased metabolism happens to a woman using a hormonal contraceptive, the contraceptive can become less effective and pregnancy can result.
Despite this, J was still advised that Nexplanon was the most appropriate form of contraception for her. She did not know any different and accepted the information that was given to her by the medical professional. J had clearly explained that she did not want to get pregnant again.
J, therefore, had the Nexplanon device inserted in her left arm on 24 October 2015. She informed the nurse prior to this procedure that she had taken carbamazepine at 06:00 that same morning and this was evident from her medical notes.
Everything seemed to go well for her initially and the Nexplanon implant did not bother her at all. She did not feel unwell or suffer any adverse effects from it and she carried on with her life as normal.
However, in early December 2017, 26 months after the insertion of the Nexplanon device, J fell pregnant. After much consideration J decided to continue with her pregnancy as she could not face another termination.
J attended all antenatal appointments at the hospital and at her GP Surgery. She was unwell during the pregnancy. She was sick and suffered headaches. Her blood pressure was monitored and she was referred by her GP to hospital on 10 May 2018 as her BP was raised and she was also suffering from nausea.
J suffered pre-eclampsia and HELLP syndrome as she had in her previous pregnancy. Her baby's placenta was small and her baby stopped growing. As a result, J had to have an emergency C-section, for which she had a spinal anaesthetic. J's daughter was born at 27 weeks and she had to remain on the special care baby unit for several weeks following her birth. Following her discharge home from hospital, she remained dependent on supplemental oxygen until May 2021.
Civil Case
J instructed Nicholas Leahy to pursue a civil claim against the British Pregnancy Advisory Service for wrongful birth.
Supportive expert evidence was obtained from an expert in community sexual and reproductive health (on breach of duty and causation) and from a Consultant Respiratory Physician on Condition and Prognosis.
Our expert believed it was a breach of duty for BPAS to advise J to have a Nexplanon Implant when it was known that she was taking anti-epileptic medication. Further, our expert opinion is that there was a failure by the staff at BPAS to provide an explanation and a warning about this drug interaction and therefore to advise on an alternative method such as an intrauterine device.
J's daughter was born prematurely at 27 weeks. In respect of condition and prognosis, expert evidence was obtained from a Consultant Respiratory Physician who diagnosed J's daughter with significant chronic lung disease of prematurity (new bronchopulmonary dysplasia). He believed that J's daughter was at increased risk of wheezing illnesses associated with viral illnesses in her early years which could stretch well into adolescence and adulthood.
Proceedings
A Letter of Claim was sent to BPAS on 6 September 2019. However, liability was denied in full in a Letter of Response which was served on 27 April 2020. The Defendant argued that J was appropriately counselled regarding available forms of contraception and that she gave her informed consent to the insertion of Nexplanon. The Defendant alleged that they had discussed the possible interaction between Carbamazepine and Nexplanon, although notably were unable to adduce any evidence of such a discussion.
Causation was also denied, with the Defendant arguing that no contraception is 100% effective and that it was open to J to proceed with a termination of pregnancy in December 2017 in any event. They also alleged J was aware that her baby could be born disabled since Carbamazepine itself could cause fetal abnormalities given that J had not taken folic acid from conception.
Following the denial of liability by BPAS, Counsel (Katarina Sydow of Outer Temple Chambers and latterly Tom Gibson of Outer Temple Chambers) was instructed to advise J on the prospects of success in her case.
During the civil case, it became evident that J's daughter was making greater progress than was at first anticipated, despite remaining on supplemental oxygen at night until May 2021. Updated medical records were requested by BPAS and these were obtained in 2021.
Wrongful birth – The Law
The courts have significantly curtailed the damages which can be sought in birth injury claims, such that at present a claim can be made for:
a conventional award (currently £15,000) for loss of the Claimant's freedom to limit the size of their family;
damages in respect of the personal injury suffered by the mother because of the pregnancy and labour, and incidental consequential losses and expenses; and
the additional costs of bringing up the child, consequent upon the disability.
J claimed the conventional award, a sum for the pain and suffering of her unwanted pregnancy, and additional costs related to bringing up her daughter, consequent upon her disability. This included the care which she was required to provide in respect of taking her daughter to numerous hospital appointments and in ensuring that her daughter was able to access supplemental oxygen support throughout each evening and night.
The parties were unable to agree in relation to liability. However, in early 2022, following a period of negotiation in which various offers of settlement were exchanged, a five-figure settlement was agreed with the Defendant.
Nicholas Leahy, J's Solicitor in the Clinical Negligence Department at Osbornes said:
"Wrongful birth cases are complex and interesting cases and this is an area of law that is still being regularly interpreted by the courts. This particular case caused significant additional distress to J but I am very pleased that we were eventually able to negotiate a successful outcome for her, which recognises the avoidable harm which was caused to her because of her unwanted pregnancy".
If you would like to discuss your case with a medical negligence expert, please call Nicholas Leahy, or complete an online enquiry form.
"Nicholas Leahy works extremely hard and understands the commercial sensitivities of clinical negligence litigation."

Excellent service from Osbornes throughout on a difficult clinical negligence claim. Nicholas Leahy who handled the claim was responsive and professional throughout, while also providing pragmatic advice and clear drafting.

Working with Osbornes Law was the best decision I could have made. Nick was really attentive to my issue and did a very thorough job. He truly made the process headache free! Highly recommend them.

Nick Leahy has been my Solicitor throughout this journey and has been absolutely amazing; kind, approachable and extremely supportive... Through some dogged determination by Nick we achieved our goal without having to go to trial. I cannot thank Nick, Stephanie and all of the team at Osbornes highly enough for achieving a very favourable settlement, the outcome of which will make a huge difference to myself and my family.