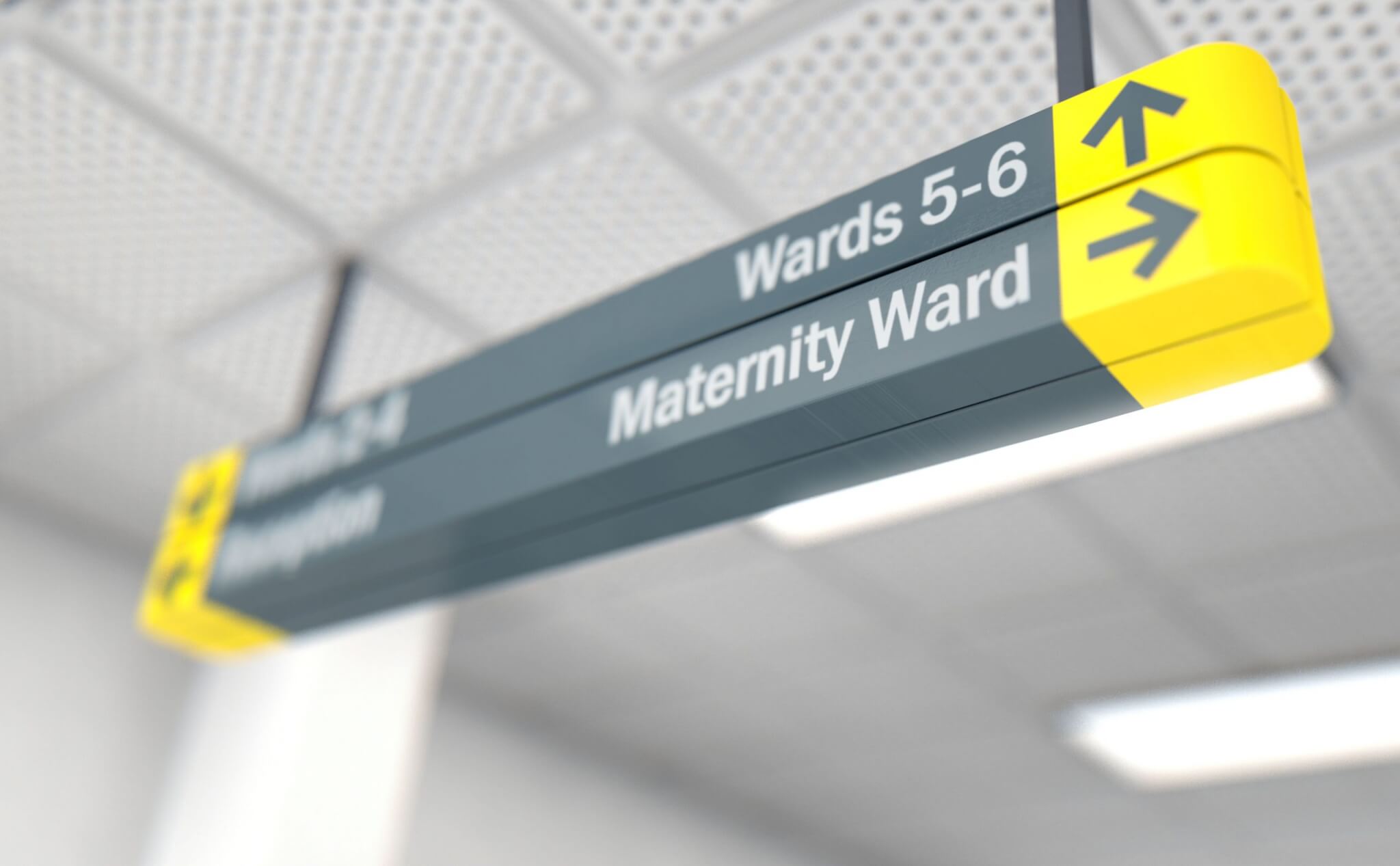 Most babies are born naturally at around 40 weeks gestation. However, some pregnancies continue for longer. According to data from the NHS Hospital Episode Statistics/Maternity Services Data set 2019-2020, there are risks associated with a pregnancy continuing beyond 41 weeks and these risks can increase with each day that passes. Specifically, there are greater chances of a caesarean section being required, as well as the baby needing admission to a neonatal intensive care unit. There is also a greater risk of stillbirth and neonatal death.
Inducing labour
Currently, induced labour, a process that stimulates labour by the administration of drugs, occurs in around 20% of pregnancies in the UK.[2] Induction is usually planned following a discussion between the parents and healthcare professionals, but the ultimate choice of whether or not to be induced lies with the mother.
In addition to being overdue, a pregnancy may be induced if:
The mother has a health condition such as diabetes or high blood pressure,
The baby is failing to thrive
The waters break early, which increases the risk of infection
NICE draft guidance May 2021
For these above reasons, in May 2021 NICE recommended in draft guidance that induction of labour should be offered at a gestation of 41 weeks, overriding previous advice which recommended waiting for 42 weeks. The intention of the change was the hope that earlier induction would result in fewer still deaths and neonatal complications.
NICE, revised guidance November 2021
However, due to the impact of lobbying from various organisations such as Birth rights and the National Childbirth Trust, on 4th November 2021, NICE changed its recommendations on labour induction.
NICE is now advising that women who have reached 41 weeks pregnancy should be told that proceeding with the pregnancy for any longer carries risks and that doctors should, 'discuss with women that induction from 41 weeks may reduce these risks, but they should also consider the impact of induction on their birth experience'. This means that women will no longer automatically be offered induction at 41 weeks gestation. Instead, the topic will be introduced in the form of a discussion only.
NICE states that simply discussing induction at an earlier stage is likely to, 'increase the number of women who undergo induction' but also emphasises that women will be given, 'every opportunity to go into spontaneous labour' at term. And, if the mother declines induction, she will be offered increased monitoring of her baby's health but informed that there is no evidence that this monitoring can prevent poor outcomes.
The revised guidance may be seen as a positive step forward for pregnant mothers who are due to deliver by providing them with reassurance that the risk of a poor outcome is likely to be reduced.
It is of course also up to NHS Trusts to ensure guidelines are being followed by practitioners and based on the Care Quality Commission (CQC) inspection report of the Princess Alexandra Hospital, some NHS Trusts are failing to do this.
The report, released on the 17th November 2021, concluded that this NHS Trust needs to improve in 4 out of 5 quality ratings used by the CQC. The report found significant failings in the hospital's maternity care and highlighted four areas of improvement including 'the service must ensure a robust, embedded and audited maternity triage system with appropriate guidance and training to help keep women and babies safe.'
This latest CQC report follows an inspection of another London NHS Trust which was also failing in its maternity care.
Charities support U-turn
Charities welcomed the revision of NICE's guidelines, claiming that there was no evidence to support that induction would reduce still births. Ann Gibbs, Chief Executive of the charity Birthrights said, 'conversations around induction must be balanced, evidence-based and respect each individual's right to make their own choice about what is best for them and their baby.' The UK's largest parent charity, the National Childbirth Trust stated, 'Induction of labour […] has been used much more frequently in recent years and as yet there is inadequate information about longer-term impact on babies and parents'.
Further concerns
Concerns have been raised considering this NICE volte-face. Writing to the Guardian, Catherine Roy, Susanna Haddon and Dr Ruth-Ann Harpur noted that inducing labour at 39 weeks reduces the risk of caesarean section and that the risk of stillbirth increases after 41 weeks gestation. They also noted that neither Birthrights nor the National Childbirth Trust are clinical organisations or service user groups. For this reason, they believe that the lobbyists 'should not be viewed as the voice of parents, nor deemed qualified to comment on clinical matters' and that by 'bowing to the agenda of maternity activists NICE has failed parents'.
At Osbornes Law, we act for many women who have suffered stillbirth; maternal injury or families who have suffered maternal death. Some of these injuries have been sustained after 40 weeks into the pregnancies, and it may be argued that earlier induction may have prevented these injuries from happening. Maternal injuries; stillbirths and maternal deaths have an enormous impact on families – the injuries are often life-changing and cause significant psychological difficulties to the wider family unit as well as the primary injured parties.
To speak with Stephanie Prior in confidence please call us or fill in the online form below and Stephanie will contact you.
Speak with Stephanie today
Email us Send us an email and we'll get back to you
"Stephanie Prior is very empathetic and practical, she gets to the heart of a case quickly."

"Stephanie Prior is highly respected in the marketplace, with a great wealth of experience, superb judgment and medical knowledge that is second to none."

"Stephanie has always shown great judgment and common sense whilst building valuable relationships with her opponents."

"Stephanie Prior is a standout solicitor."

"Stephanie Prior is an experienced lawyer with immense knowledge of her specialism, which allows her to run her cases with strategic precision."

"Stephanie knows her way effortlessly around any clinical negligence issue and has a great strategic mind."

"I know [we have] expressed our appreciation, but I also wanted to thank you for all your hard work, time and patience in pursuing mum's claim through to a successful outcome - your kind and professional approach was genuinely appreciated."

"May I take this opportunity to thank you for your patience and true compassion in yet another very tough year of representation on the behalf of my wife. I certainly must say you did it all with amazing stamina and positivity which regenerated my self-esteem…. You honestly eased the pain and I can see a healing process ahead."

Stephanie has developed a particularly strong reputation for her handling of birth injury claims, as well as cases concerning surgical negligence and delays in surgery.

"Stephanie Prior takes on complex cases and gets excellent results. She has a background in medicine which serves her clients well and is a realistic but tough litigator."

"Stephanie Prior is hugely dedicated, adored by her clients, tenacious, efficient and extremely knowledgeable."

"Stephanie Prior is very good with troubled clients and is easily able to make them feel at ease."

"Stephanie shows sensitivity and deals with things in an understanding way."

The lawyers in the team are highly experienced and will drive cases very hard on behalf of their clients.

"Stephanie Prior has a realistic attitude to the complexities of the cases. She wins the trust of her clients and goes the extra mile to ensure they get the best outcomes."

Stephanie's background in medicine gives her an ability to read between the lines where medical records and expert evidence are concerned and is a great asset.

"Her knowledge base is second to none and her understanding of the litigation process stands out, as does her ability to work collaboratively."

"Stephanie Prior... manages a varied caseload, including obstetric claims, child and adult brain injury cases and fatal and non-fatal spinal cord injury cases."

"Stephanie is experienced, knowledgeable of all aspects of clinical negligence work, and strategic in running cases."

"Key team members include the approachable, compassionate and efficient Stephanie Prior."

Stephanie Prior is always very professional and kind. Highly recommended.

Stephanie Prior is 'very warm' and 'caring', and an 'exceptional professional'.

Stephanie Prior continues to receive widespread praise from clients, who state that she explains the legal aspects of the case very clearly, and she is also a caring person who handles cases on a personal level.