Successful settlement for negligent care during kidney transplant by NHS Trust
14 Dec 2022 | Stephanie Prior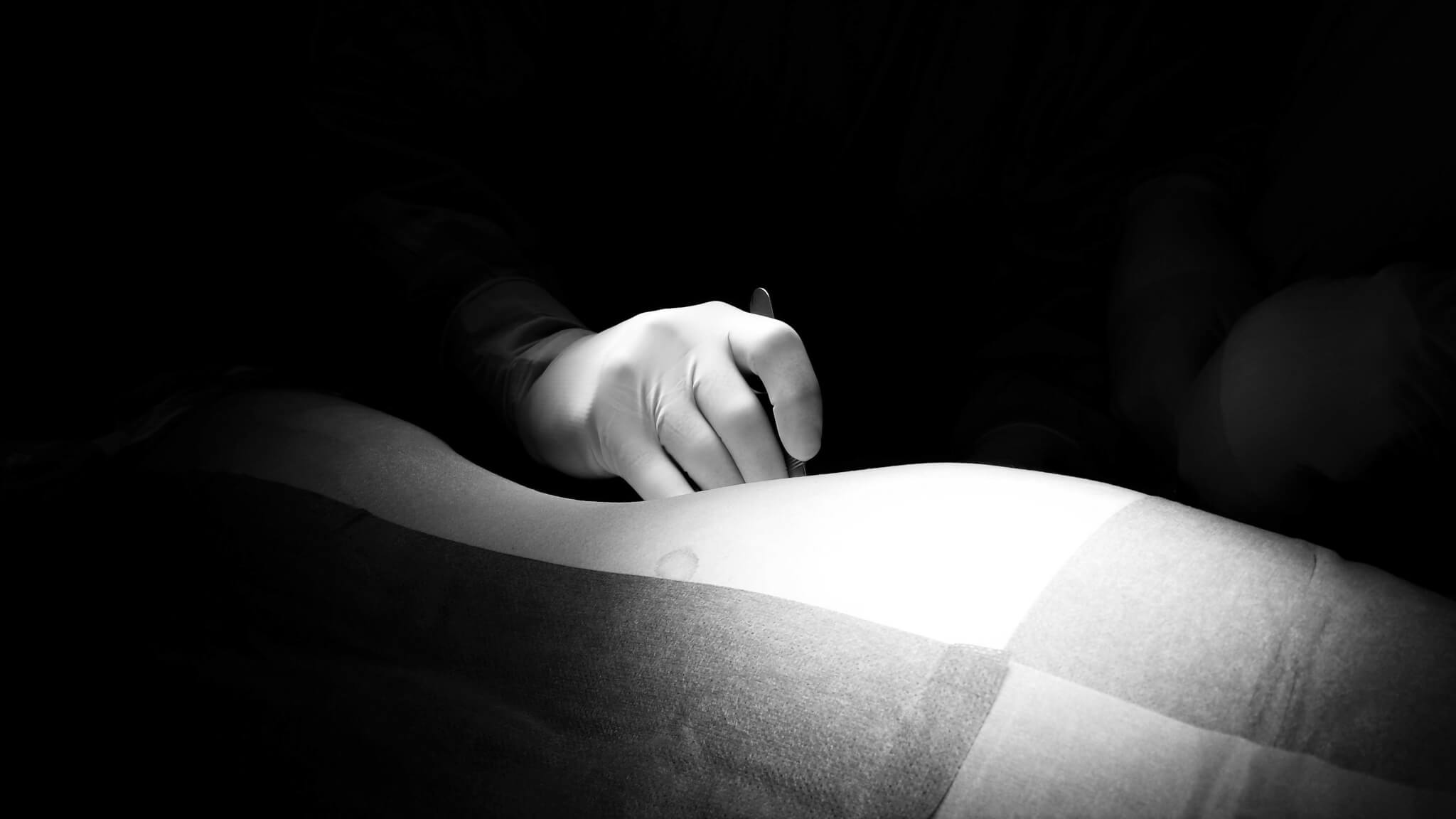 Claimant v Royal Free London NHS Trust
Osbornes have reached a settlement agreement on behalf of a Claimant who brought proceedings against an NHS Trust for the negligent care provided to him during a kidney transplant in 2018.
Background
The Claimant, a professional sportsman, was born with Alport Syndrome, a genetic condition, inherited from his mother; characterised by kidney disease, hearing loss and eye abnormalities.
In 2018 Claimant needed a kidney transplant due to his kidney failure, and his 41-year-old father was identified as a match. Claimant underwent a kidney transplant with the kidney donated by his father.
When a kidney is transplanted, there is always a short period when the kidney is deprived of blood and at risk of progressive damage. The risk is high when the kidney is warm as the issue remains metabolically active at this time. To minimise this risk the kidney must be rapidly cooled to reduce metabolic activity and preserve function.
However, Claimant's father had been diagnosed with sickle cell trait and cold agglutinins, which puts the kidney at high risk of damage during a transplant. For patients with this syndrome, once the Kidney is removed, it should be perfused with large volumes of warm perfusion fluid to remove the donor blood and therefore all the cold agglutinins. After which, it should be cooled in the conventional way.
In this case, one of the operating surgeons was aware of the father's cold reactive antibody but did not predict it would have a detrimental effect on transplantation. It is unclear if both surgeons were aware of the father's condition. The surgeons did not flush father's kidney with warm water; instead, immediately cooling the kidney after removing it from his body.
The kidney failed to function following the surgery, and the Claimant was informed that had they of known of the cold reactive anti agglutinin they would have first performed the warm flush, before the cold-water flush.
Claimant required a further living donor kidney transplant, which finally took place at the end of December 2020.
As a result of the failed surgery, the Claimant suffered a hiatus in his sporting career, and would have returned to full fitness by mid-2019. He would not have required additional treatment including the need for re-transplantation. He also would not have suffered an anticipated reduction in life expectancy.
Procedure
A Letter of Claim was sent to the Defendant in May 2021.
The allegations against the Trust included, but were not limited to:
Failure to warn the Claimant about his father's blood conditions
Failure to discuss the presence of donor cold agglutinins and sickle cell trait with a consultant haematologist before transplantation.
Failure to consider or mitigate the risk of agglutination and haemolysis related to the donor cold agglutinins and sickle cell trait respectively or to warn father or Claimant of the possibility of associated complications
A Letter of Response was received from the Defendant in January 2022. The Trust admitted failure by the renal team to discussing the presence of cold agglutinins in the father's blood with the haematology department. They admitted that had such discussion taken place, it would have resulted in an alteration to the conventional perfusion method (i.e. the donor kidney would have been perfused in warm fluid first). This in turn, would have avoided the failed kidney transplant.
Following the Trust's admission of liability, an offer was put forward by the Defendant in the sum of £140,000. Osbornes put forward a counteroffer of £165,000, and the Defendant's thereafter put forward a counter-offer of £160,000 plus reasonable costs, which was accepted by the Claimant.
The Claimant was pleased with the outcome, which will hopefully compensate for the years of his career missed due to his ill-health and the impact it has had on his career going forwards.
Claimant's Solicitor
Stephanie Prior, Partner, Osbornes Law
Counsel
Chris Stephenson
Defendant's Solicitor
Tania Kahlon, Bevan Brittan
Our medical negligence department is ranked as a leading team in London by Chambers UK and The Legal 500. We are also approved solicitors of Action against Medical Accidents (AvMA). This means we have demonstrated our specialist legal expertise and experience in running clinical negligence claims for patients. To speak with Stephanie regarding surgical negligence or other medical negligence case, please complete the online enquiry form below.
Contact Stephanie today
Email us Send us an email and we'll get back to you
Stephanie Prior leads the team with real experience and commitment to her clients. Able to spot a good case early on and see it through to conclusion.

Stephanie Prior leads a strong and competent team.

With 10 years of experience as a registered general nurse, stephanie is well placed to support clients through complex and sensitive claims.

Stephanie Prior 'leads the team with real experience and commitment to her clients'

"Stephanie Prior is very empathetic and practical, she gets to the heart of a case quickly."

"Stephanie Prior is highly respected in the marketplace, with a great wealth of experience, superb judgment and medical knowledge that is second to none."

"Stephanie has always shown great judgment and common sense whilst building valuable relationships with her opponents."

"Stephanie Prior is a standout solicitor."

"Stephanie Prior is an experienced lawyer with immense knowledge of her specialism, which allows her to run her cases with strategic precision."

"Stephanie knows her way effortlessly around any clinical negligence issue and has a great strategic mind."

"I know [we have] expressed our appreciation, but I also wanted to thank you for all your hard work, time and patience in pursuing mum's claim through to a successful outcome - your kind and professional approach was genuinely appreciated."

"May I take this opportunity to thank you for your patience and true compassion in yet another very tough year of representation on the behalf of my wife. I certainly must say you did it all with amazing stamina and positivity which regenerated my self-esteem…. You honestly eased the pain and I can see a healing process ahead."

Stephanie has developed a particularly strong reputation for her handling of birth injury claims, as well as cases concerning surgical negligence and delays in surgery.

"Stephanie Prior takes on complex cases and gets excellent results. She has a background in medicine which serves her clients well and is a realistic but tough litigator."

"Stephanie Prior is hugely dedicated, adored by her clients, tenacious, efficient and extremely knowledgeable."

"Stephanie Prior is very good with troubled clients and is easily able to make them feel at ease."

"Stephanie shows sensitivity and deals with things in an understanding way."

The lawyers in the team are highly experienced and will drive cases very hard on behalf of their clients.

"Stephanie Prior has a realistic attitude to the complexities of the cases. She wins the trust of her clients and goes the extra mile to ensure they get the best outcomes."

Stephanie's background in medicine gives her an ability to read between the lines where medical records and expert evidence are concerned and is a great asset.

"Her knowledge base is second to none and her understanding of the litigation process stands out, as does her ability to work collaboratively."

"Stephanie Prior... manages a varied caseload, including obstetric claims, child and adult brain injury cases and fatal and non-fatal spinal cord injury cases."

"Stephanie is experienced, knowledgeable of all aspects of clinical negligence work, and strategic in running cases."

"Key team members include the approachable, compassionate and efficient Stephanie Prior."

Stephanie Prior is always very professional and kind. Highly recommended.

Stephanie Prior is 'very warm' and 'caring', and an 'exceptional professional'.

Stephanie Prior continues to receive widespread praise from clients, who state that she explains the legal aspects of the case very clearly, and she is also a caring person who handles cases on a personal level.