Delayed cervical cancer diagnosis claim
21 Sep 2023 | Jodi Newton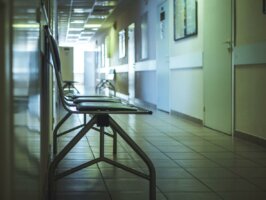 Jodi Newton acted for a woman who died following a delayed cervical cancer diagnosis. The deceased could have been diagnosed with cancer when it was pre-cancerous. It was not diagnosed until the Claimant had stage 3 cancer, from which she eventually died mid-way through the litigation. There were two missed opportunities to diagnose – the first when the Claimant showed pre-cancerous abnormalities and later when the Claimant's cancer was at stage 1B. Following our client's tragic death, her husband took over the claim, which was quantified as a fatal claim.
When cervical cancer is detected early, the prospects for successful treatment are higher. The treatment for cervical cancer varies depending on the extent of the disease. In cases of early-stage cervical cancer, options include cone biopsy or surgical excision. For intermediate-stage patients, treatment typically involves a hysterectomy, possibly complemented by pelvic radiotherapy. Late-stage cervical cancer is usually managed through chemotherapy.
Mistakes made in diagnosing cervical cancer can have grave consequences. To establish a valid cancer misdiagnosis claim, it is essential to demonstrate that the delay in diagnosis significantly impacted the outcome. Normally, this requires proving that the cancer advanced to a more advanced stage during the delay. Consequently, minor delays of a few months are usually insufficient. However, untreated cervical cancer has the potential to grow and metastasize to other parts of the body. Claims related to cervical cancer misdiagnosis may arise from:
Failure to conduct a thorough examination or gather an accurate medical history.
Neglecting to refer a patient to a gynaecological oncologist for further evaluation.
Errors in the interpretation of smear test results.
Incorrect diagnoses of cervical cancer often lead to unnecessary surgical procedures.
If you or your family have been affected by the late diagnosis or misdiagnosis of cervical cancer, our team of expert cancer misdiagnosis lawyers can help you pursue a compensation claim.
Jodi Newton is passionate about her work and is a really creative lawyer, always trying to find practical and innovative solutions to problems encountered.

Jodi Newton is knowledgeable and well regarded.

Jodi Newton has specific expertise regarding birth negligence cases, including those which involve cerebral palsy and Erb's palsy injuries.

"Jodi Newton is a tenacious and intelligent fee earner. She fights tooth and nail for her clients and gains their trust and respect from the outset."

"Her persistence, perspicacity, determination and efficiency are simply outstanding, as are her legal, analytical and negotiating skills."

Jodi Newton is brilliant – a very capable, experienced and empathetic solicitor who has experience of handling high value and complicated cases. I am working with her on a cerebral palsy case at the moment, in which she has obtained an admission of liability and a substantial interim payment. A first class addition to the team.

The team at Osbornes was recently strengthened by the arrival of 'experienced and empathetic' associate Jodi Newton. She joins a department noted for its expertise in delayed diagnosis and wrongful birth claims.

A stand-out solicitor with a huge track record of successful clinical negligence work. She is forensic in her attention to detail, but also sees the broad sweep of strategic considerations".