Breast cancer screening mammograms and negligence
9 Nov 2022 | Jodi Newton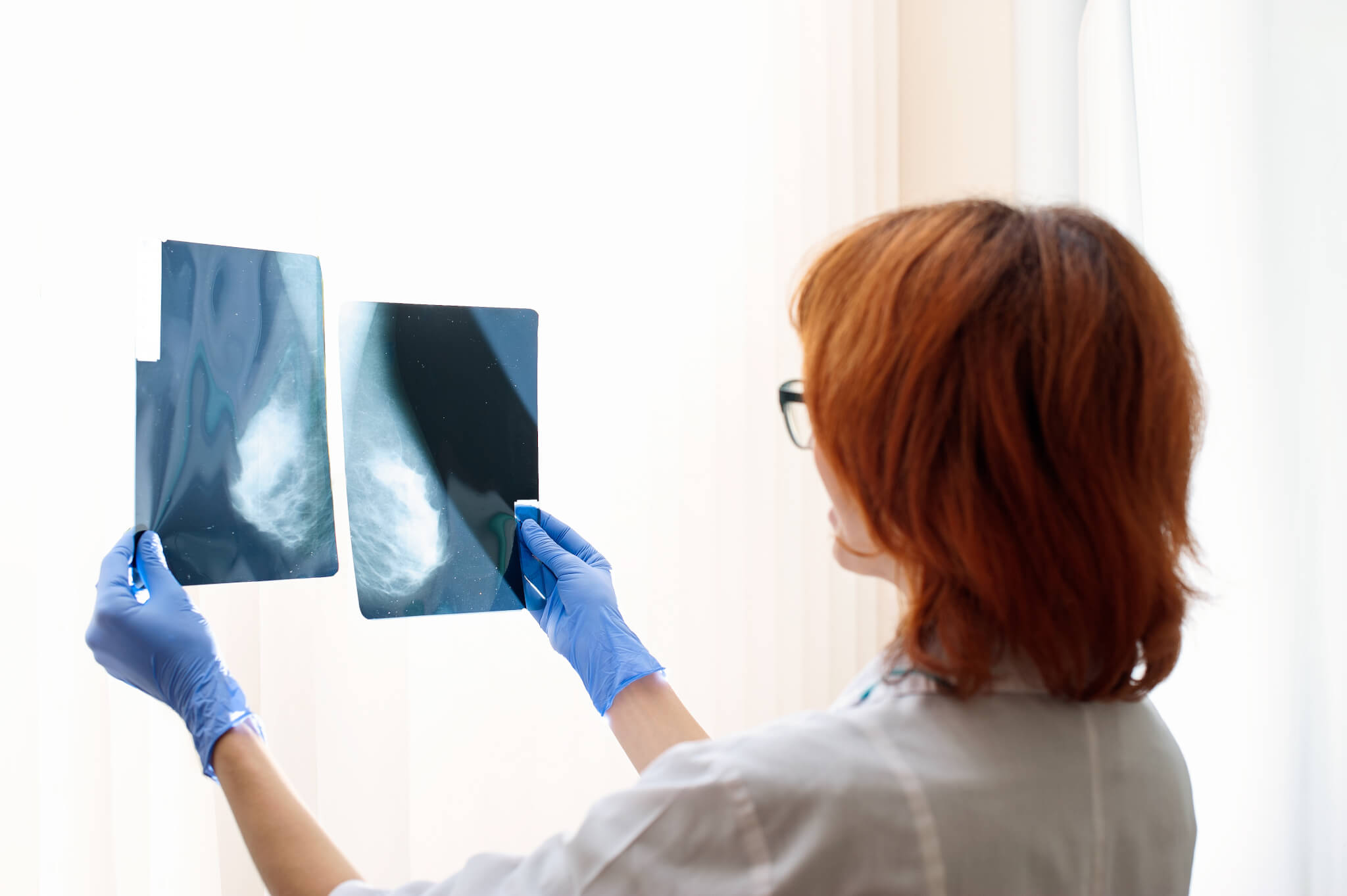 Breast cancer screening has improved significantly in the UK due to research bettering the understanding of this terrible disease, which has brought about advances in technology. We also now have protocols and programmes in place to protect those patients categorised as high risk. It is the most common type of cancer in the UK and therefore the third most common cause of cancer-related deaths. However, trials demonstrate that the number of deaths from breast cancer has reduced by approximately 20% of those attending for regular screening, preventing 1,300 breast cancer deaths in the UK each year.
Screening can identify breast cancer, or pre-cancerous changes before there are any signs or symptoms, and so the primary benefit is achieving earlier diagnosis of breast cancer. The earlier the detection and treatment of cancer, the better the chances are of survival and also the more likely the patient is to avoid more invasive treatment. Breast cancer is known as being a type of cancer which responds well to early treatment.
History, current programmes and future of screening
The mammogram was invented in the 1960s however it was not until 1970, when technology was developed using high definition intensifying screens and mammography films but with reduced radiation levels, that mammography gained traction as a diagnostic tool for breast cancer. The NHS Breast Screening Programme was one of the first of its kind in the world and began inviting women for screening in 1988, eventually covering the whole of the UK by the mid 1990s. In England they are looking to expand the programme to offer mammograms to women aged between 47 and 73, which it is hoped will save more lives. Campaigns are demanding that screening mammograms start from age 40.
Currently, anyone registered as female with their GP will be invited for routine breast cancer screening every three years from the age of 50 to 71. This means that between the ages of 50 and 53, women should receive their first letter inviting them for screening. You therefore need to be registered with a GP to be invited for breast screening.
What happens at a mammogram and afterwards?
During the appointment, patients have four x-rays, two on each breast. This is known as a mammogram. After screening, the mammogram will be checked for abnormalities and the results then sent to the patient and their GP.
Patients assessed at higher risk of breast cancer will be invited for screening earlier than 50 years old. If the patient is assessed by a specialist as being at higher risk than the general population, they will be offered a higher level of screening which in some cases will be more regular than the routine three-yearly check-ups and may involve an MRI scan as well as a mammogram.
After a routine screening, there are usually three possible results:
Normal – the mammogram showed no signs of cancer and the woman will be invited to return for a further routine screen in three years until the age of 70.
Technical repeat – this is where the quality of the mammogram is compromised and the radiology needs to be repeated for technical reasons. The occurrence rate is 3 in every 100 women.
Assessment- where a mammogram gives insufficient information, a further examination is needed to clarify the result. Depending on the reason for being recalled for an assessment, a patient is likely to be examined, questioned about their history, and may be offered a biopsy. Fewer than 10 percent of women called back following a mammogram go on to be diagnosed with breast cancer, so it is certainly not necessarily a cause for concern.
Breast c
ancer diagnosis negligence
In May 2018, Health Secretary Jeremy Hunt disclosed that a computer error had failed to invite 450,000 women aged 68-71 in England for a screening mammogram. Consequently, it was estimated that 270 women's lives were shortened.
A common ground for negligence is a failure to refer or follow up on abnormal test results. We are currently acting in cases against various hospitals that have, tragically, missed a diagnosis for this reason, including a North London hospital that failed to follow up on a mammogram for a high-risk patient who developed breast cancer. Where mistakes happen in breast cancer screening, this may be because the sonographer has failed to identify the abnormality, but it can also happen when a systems error fails to initiate the referral for a routine mammogram or failure to follow up on an abnormal mammogram.
Systems and technology are more sophisticated than they were for screening of cancer but given the vast number of patients now eligible for routine screening and high-risk patient screening, there will be a greater vulnerability to errors. By following up on the error, whether initiated by the hospital commissioning a Serious Incident Investigation or the patient's complaint, and whether the failure is systemic or human, the shortfalls are then highlighted, with the silver lining being recommendations for improvements. The investigation into the mistake not only identifies the root cause of the failure, which is important for both the patient and clinicians involved, but also should trigger improved training and more fail-proof systems, to prevent harm to future patients.
If you have been affected by failures in diagnosis of cancer, please contact Jodi Newton, who is a Senior Associate Solicitor in our Clinical Negligence team or complete the online enquiry form below. Jodi specialises in negligence relating to cancer diagnosis.
Contact Jodi today
Email us Send us an email and we'll get back to you
"Jodi Newton is a tenacious and intelligent fee earner. She fights tooth and nail for her clients and gains their trust and respect from the outset."

A stand-out solicitor with a huge track record of successful clinical negligence work. She is forensic in her attention to detail, but also sees the broad sweep of strategic considerations".