Early Notification Scheme – is it helping or failing families?
9 Jun 2023 | Jodi Newton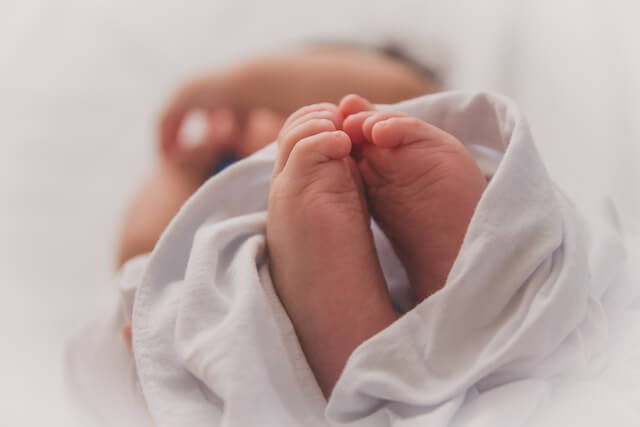 What is the Early Notification Scheme?
The NHS Early Notification Scheme ("ENS") has reached its sixth anniversary. Established in April 2017, its purpose was to improve the NHS investigations of serious brain injuries sustained at or around the time of birth.
It was rolled out as a national programme to encourage early reporting by NHS trusts to NHS Resolution ("NHSR") concerning babies born with potentially severe brain injuries.
NHSR have expressed a desire to get closer to the incident, towards shared learning within the organisation and indicated an intention to accelerate liability investigations. There is a recognition that they need to meet the financial needs of the injured party at an earlier stage. The initiative seems to come from an acceptance that, historically, there have been significant delays between an incident and settlement such that opportunities are lost to learn from the event and have left the families of severely brain-injured clients struggling financially for many years.
Its objectives are to reduce the incidence of stillbirth, neonatal death and brain injury by half while improving maternity care. It has a further stated aim of earlier reporting to families where it is found that errors have caused or contributed to the child's injuries. It also seeks to improve clinical learning.
Cases which qualified under the original scheme for referral to the ENS are those involving babies who are born after 37 weeks, following labour with potentially severe brain injury diagnosed in the first 7 days of life and with reference to the following criteria:
Diagnosis with grade 3 hypoxic-ischemic encephalopathy (HIE) OR
Having been actively therapeutically cooled OR
The baby has been found to have decreased central tone AND were comatose AND suffering seizures.
Amendment to the Early Notification Scheme criteria in April 2022
In April 2022, the ENS adapted the eligibility to a more simplistic and narrow qualifying criteria which were:
"Babies who have an abnormal MRI scan where there is evidence of changes in relation to intrapartum hypoxic encephalopathy (HIE)".
In April 2022, the scheme was also revised such that any babies born on or after 1 April 2020 who meet the ENS criteria, cannot be referred until the Healthcare and Safety Investigation Branch (HSIB) complete a report and then report this to NHS Resolution. There is a concern, given the length of time often taken for HSIB to investigate, that this could slow down the ENS process.
The potential fallout from this more limited criteria is that not all babies show evidence of an HIE injury on the earlier scans meaning that fewer babes are likely to qualify and families must also wait for an HSIB report to be completed before the ENS process is even triggered and even then, only some cases will be investigated
Early Notification Scheme progress reports and data
In terms of how this is working in reality, an update report was published in September 2019. This covered progress over the first year to March 2018. Clinical themes were identified from an analysis of a randomised selection of 96 of the investigated ENS cases. The following were described as the most commonly arising complications during and after labour – each has associated recommendations for improvement:
Fetal monitoring which was found to be the leading contributory factor in 70% of cases, most commonly delays in reporting a pathological CTG trace.
Difficulties with delivering the baby's head also known as impacted fetal head during caesarean section.
Poor detection of maternal deterioration
Problems with neonatal care in terms of timing particularly with regard to resuscitation.
The progress report advises that there have been 24 early admissions of liability which sounds very low when you consider that this is a national scheme and the number of births over the key period was 639,984.
There is a recognition that not all qualifying cases had been reported during the first year of the scheme. Applying my personal experience, I am acting in a case involving a child with cerebral palsy injuries where liability was so fundamentally obvious that we received a remarkably swift admission of liability which we obviously welcomed. But it strikes me that at least in that one case, the birth was on a date falling after the initiation of the ENS and as far as the family and I are aware, it did not make it to an ENS investigation when there is no doubt that this case was squarely eligible. This example case is sadly in harmony with the NHSR's concession that not all eligible cases are in fact reported. In the alternative, the family may simply not have been advised that it was a reported ENS case which is equally worrying.
Not all ENS-qualifying incidents have been investigated in detail by panel solicitors. The majority were either investigated internally or closed.
A further progress report was published on 29 September 2022. This report published by NHSR claimed that the ENS had brought about a reduction in legal costs and a reduction in the time taken to admit liability for qualifying cases. When analysed in closer detail though, of 2711 cases referred to the NHSR for an ENS investigation, 100 cases (only 2.7%) of those had received a full admission of liability. Of those 100 families, only 49 had received an interim payment of damages.
What are the concerns and what are the positives about the Early Notification Scheme?
We then need to look at what happens with the few cases that warrant a detailed investigation. I have found the published data thin on detail as to how the scheme's investigations work operationally.
It is concerning that the solicitors who lead the investigations are NHSR panel solicitors. A limited panel of firms, the vast majority of which work exclusively on Defendant cases.
I find it staggering that in the context of a highly distressing and private incident to the family and staff involved, a panel of lawyers and clinicians would access the records, investigate, meet, draw conclusions and yet not extend that courtesy to advise and include the family. My non-exhaustive list of questions would include: How can the family have properly consented to the disclosure of the records? How does this respect the now well established principle of the duty of candour? Who are the experts feeding into the investigations? How long are the panel meetings and who attends these?
On a more positive note, the scheme recognises important failings, there seems to be an admission that it has work to do to achieve its objectives and there is an openness that its first years have demonstrated only limited results. The scheme has real potential to support the drive to reduce avoidable harm to parents and babies and reduce costs of legal investigations. However, the results shown by the data gathered on the investigations from the start of the ENS on 1 April 2017 to 31 March 2022 are enormously disappointing. Without transparency as to the inner workings of the ENS mechanics and greater investment, I question the future of the scheme as an effective means to improve maternal incidents, and how clinicians, lawyers and patients can learn to trust the scheme.
The NHSR is striving to show empathy on this important issue is to be applauded. Families in qualifying incidents will usually benefit from and want an apology, assurance that steps are being taken to prevent future harm, to understand what went wrong, and to receive answers and support. I hope that they are correctly signposted however to specialist lawyers to give them fair and accurate advice on their rights outside of the ENS. I expect there will be a proportion of families who, without guidance, may not appreciate their right to pursue legal action and who could see the ENS as their only means of redress.
How Osbornes Law can help?
Unfortunately, many families are contacting our specialist medical negligence lawyers following a birth injury. In some cases, such failures amount to negligent treatment. Based on the facts of a case, our experienced lawyers can advise you on whether a claim can be pursued against an NHS Trust. Families do not need to wait for the HSIB or ENS investigations to conclude, before seeking legal help. Jodi Newton is a clinical negligence solicitor, specialising in birth claims, at Osbornes Solicitors. Please contact Jodi or any other member of our specialist team, should you require advice on an HSIB report or ENS investigation.
Contact Jodi and her team
Email us Send us an email and we'll get back to you
"Jodi Newton is a tenacious and intelligent fee earner. She fights tooth and nail for her clients and gains their trust and respect from the outset."

A stand-out solicitor with a huge track record of successful clinical negligence work. She is forensic in her attention to detail, but also sees the broad sweep of strategic considerations".