NHS waiting lists hit an all-time high
31 Aug 2023 | Jodi Newton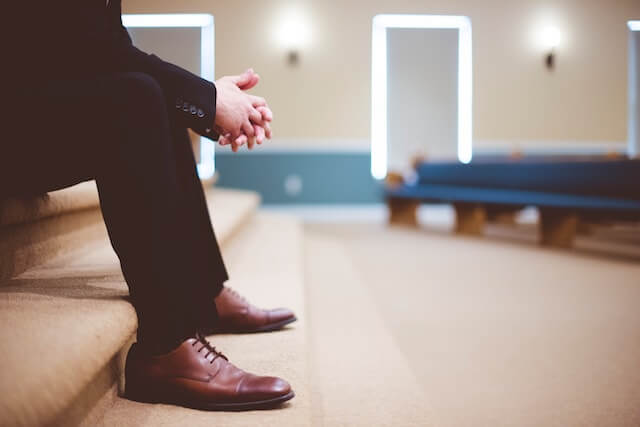 England's NHS waiting lists have hit the highest number since 2007, reaching a record number of 7.47 million people who are waiting to start routine hospital treatments with nearly 400,000 people waiting for over a year to start treatment. Whilst this may come as no surprise after the pandemic and long-standing staff shortages, this news also comes as junior doctors engaged in their walkout over pay and the longest period of industrial action in the history of the NHS.
Many people have been on the waiting lists for over a year waiting for operations, with some waiting for three years for routine orthopaedic operations. This also consists of over 300,000 people with heart problems, and nearly half of these patients have been waiting for nearly five months for procedures such as tests and CT scans or transplants and stents. The British Heart Foundation have noted that these delays represent a substantial risk for those waiting for procedures, as thousands of extra deaths relating to heart disease have sadly occurred since the pandemic began, and the waiting list for heart-related treatment is thought to be a contributor.
Those who are waiting to be diagnosed with cancer are also suffering – having to wait for a cancer diagnosis delays the start of cancer treatment, and therefore reduces the chances of surviving cancer. NHS data experts found that there could be 25,000 people on the waiting list with cancer.
Over a third of the overall waiting list consists of children, waiting for treatments ranging from dental work to tests relating to breathing difficulties. Whilst these children are waiting for their treatment and tests, they are living day-to-day with symptoms of their illnesses which can encroach on their education, with many children missing school.
Many patients are giving up on these lengthy waiting lists, with some opting for private health care or some having to sadly live with their illnesses and ailments. The UK Government has promised to eliminate all wait lists of over a year by March 2025.
Contact Jodi today
Email us Send us an email and we'll get back to you
"Stephanie Prior is very empathetic and practical, she gets to the heart of a case quickly."

"Stephanie Prior is highly respected in the marketplace, with a great wealth of experience, superb judgment and medical knowledge that is second to none."

"Stephanie has always shown great judgment and common sense whilst building valuable relationships with her opponents."

"Stephanie Prior is a standout solicitor."

"Stephanie Prior is an experienced lawyer with immense knowledge of her specialism, which allows her to run her cases with strategic precision."

"Stephanie knows her way effortlessly around any clinical negligence issue and has a great strategic mind."

"I know [we have] expressed our appreciation, but I also wanted to thank you for all your hard work, time and patience in pursuing mum's claim through to a successful outcome - your kind and professional approach was genuinely appreciated."

"May I take this opportunity to thank you for your patience and true compassion in yet another very tough year of representation on the behalf of my wife. I certainly must say you did it all with amazing stamina and positivity which regenerated my self-esteem…. You honestly eased the pain and I can see a healing process ahead."

Stephanie has developed a particularly strong reputation for her handling of birth injury claims, as well as cases concerning surgical negligence and delays in surgery.

"Stephanie Prior takes on complex cases and gets excellent results. She has a background in medicine which serves her clients well and is a realistic but tough litigator."

"Stephanie Prior is hugely dedicated, adored by her clients, tenacious, efficient and extremely knowledgeable."

"Stephanie Prior is very good with troubled clients and is easily able to make them feel at ease."

"Stephanie shows sensitivity and deals with things in an understanding way."

The lawyers in the team are highly experienced and will drive cases very hard on behalf of their clients.

"Stephanie Prior has a realistic attitude to the complexities of the cases. She wins the trust of her clients and goes the extra mile to ensure they get the best outcomes."

Stephanie's background in medicine gives her an ability to read between the lines where medical records and expert evidence are concerned and is a great asset.

"Her knowledge base is second to none and her understanding of the litigation process stands out, as does her ability to work collaboratively."

"Stephanie Prior... manages a varied caseload, including obstetric claims, child and adult brain injury cases and fatal and non-fatal spinal cord injury cases."

"Stephanie is experienced, knowledgeable of all aspects of clinical negligence work, and strategic in running cases."

"Key team members include the approachable, compassionate and efficient Stephanie Prior."

Stephanie Prior is always very professional and kind. Highly recommended.

Stephanie Prior is 'very warm' and 'caring', and an 'exceptional professional'.

Stephanie Prior continues to receive widespread praise from clients, who state that she explains the legal aspects of the case very clearly, and she is also a caring person who handles cases on a personal level.
Related InsightsVIEW ALL
6.7.2022

NHS aims to reduce waiting times with Elective...

The NHS recently recorded their waiting list to be at 6.5 million, a record high. Much of this backlog is due...

Read more

23.2.2022

Record high waiting lists put cancer patient lives...

In early January 2022 there were nearly six million people in England waiting for routine operations and treatment: a record high....

Read more