NHS aims to reduce waiting times with Elective Recovery Plan
6 Jul 2022 | Tahsin Choudhury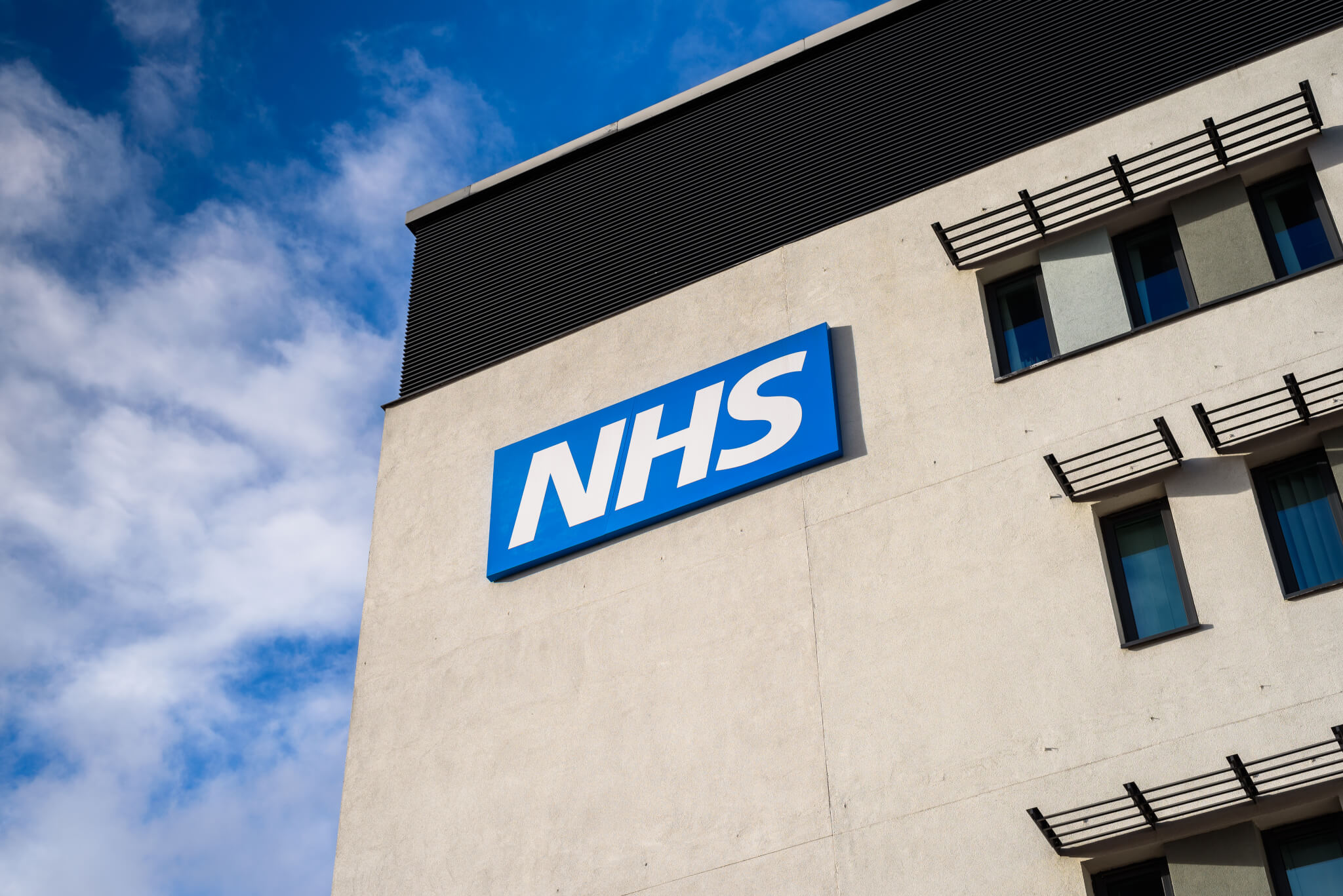 The NHS recently recorded their waiting list to be at 6.5 million, a record high. Much of this backlog is due to COVID-19 and staff prioritising treatment for over 700,000 patients unwell with the virus over those with planned procedures. The Government has put in plans to eliminate this with the NHS Elective Recovery Plan, focusing on patients who have been waiting 2 years in acute hospitals for surgery.
Over 6,000 patients still on this waiting list have been asked if they are prepared to travel to different parts of the country for their procedures, and over 400 patients have willingly accepted. As a result, Sajid Javid has reported that the number of patients waiting over 2 years for treatment had already reduced by two thirds. Patients have been reassured that a full clinical assessment will take place before any change of hospital, ensuring that they are matched with the best possible hospitals needed for their care. Patients will be offered the same level of care and service, and accommodation and travel costs will also be available where suitable.
However, even though many may be willing to relocate, they may have specialist care and needs which can only be treated at certain hospitals, putting a limit on how many patients can be treated elsewhere. Nevertheless, paired with weekend clinics and surgery hubs (some offering same-day hip replacements), the NHS hope to eliminate 2 year waits for elective surgery by July 2022, eliminate waits of longer than a year for elective care by March 2025, and eliminate waits of over 18 months by April 2023.
Whilst much of this backlog has been attributed to the pandemic, it has been argued that this only exacerbated existing issues that were there before COVID-19, and any efforts to restore the system will only be undermined by a lack of staff and beds in hospitals. The Plan recognises this and proposes to implement training and recruiting of new staff, as well as more options for current staff for flexible or remote work and opportunities to develop new skills and progress within the NHS.
Hopefully, this waiting list will drastically reduce as a result of NHS efforts and Government funding, and those needing treatment will receive it without unreasonable delay. Osbornes have represented many clients where delayed treatment was avoidable, and where the effects of such delayed treatment have been life changing.
If you'd like to speak to the medical negligence department about NHS complaints or another matter, contact Tahsin Choudhury or complete an online enquiry form. Our specialist lawyers can provide you with a free consultation to evaluate the circumstances of your claim.
Contact Tahsin Choudhury today
Email us Send us an email and we'll get back to you
"Stephanie Prior is very empathetic and practical, she gets to the heart of a case quickly."

"Stephanie Prior is highly respected in the marketplace, with a great wealth of experience, superb judgment and medical knowledge that is second to none."

"Stephanie has always shown great judgment and common sense whilst building valuable relationships with her opponents."

"Stephanie Prior is a standout solicitor."

"Stephanie Prior is an experienced lawyer with immense knowledge of her specialism, which allows her to run her cases with strategic precision."

"Nicholas Leahy works extremely hard and understands the commercial sensitivities of clinical negligence litigation."

"Stephanie knows her way effortlessly around any clinical negligence issue and has a great strategic mind."

"I know [we have] expressed our appreciation, but I also wanted to thank you for all your hard work, time and patience in pursuing mum's claim through to a successful outcome - your kind and professional approach was genuinely appreciated."

Excellent service from Osbornes throughout on a difficult clinical negligence claim. Nicholas Leahy who handled the claim was responsive and professional throughout, while also providing pragmatic advice and clear drafting.

Working with Osbornes Law was the best decision I could have made. Nick was really attentive to my issue and did a very thorough job. He truly made the process headache free! Highly recommend them.

Nick Leahy has been my Solicitor throughout this journey and has been absolutely amazing; kind, approachable and extremely supportive... Through some dogged determination by Nick we achieved our goal without having to go to trial. I cannot thank Nick, Stephanie and all of the team at Osbornes highly enough for achieving a very favourable settlement, the outcome of which will make a huge difference to myself and my family.


"May I take this opportunity to thank you for your patience and true compassion in yet another very tough year of representation on the behalf of my wife. I certainly must say you did it all with amazing stamina and positivity which regenerated my self-esteem…. You honestly eased the pain and I can see a healing process ahead."

Stephanie has developed a particularly strong reputation for her handling of birth injury claims, as well as cases concerning surgical negligence and delays in surgery.

"An excellent firm which achieves fantastic outcomes for clients."

"Stephanie Prior takes on complex cases and gets excellent results. She has a background in medicine which serves her clients well and is a realistic but tough litigator."

"Stephanie Prior is hugely dedicated, adored by her clients, tenacious, efficient and extremely knowledgeable."

"Stephanie Prior is very good with troubled clients and is easily able to make them feel at ease."

"Stephanie shows sensitivity and deals with things in an understanding way."

Osbornes provides a very intimate and personal client service which is increasingly rare in this sector.

The lawyers in the team are highly experienced and will drive cases very hard on behalf of their clients.

"Stephanie Prior has a realistic attitude to the complexities of the cases. She wins the trust of her clients and goes the extra mile to ensure they get the best outcomes."

Stephanie's background in medicine gives her an ability to read between the lines where medical records and expert evidence are concerned and is a great asset.

"Her knowledge base is second to none and her understanding of the litigation process stands out, as does her ability to work collaboratively."

"Stephanie Prior... manages a varied caseload, including obstetric claims, child and adult brain injury cases and fatal and non-fatal spinal cord injury cases."

"Stephanie is experienced, knowledgeable of all aspects of clinical negligence work, and strategic in running cases."

"Key team members include the approachable, compassionate and efficient Stephanie Prior."

"The team were extremely professional in putting my needs first. There was a joined-up approach to catering for the client, and all lawyers involved were briefed and constructive."

Stephanie Prior is always very professional and kind. Highly recommended.

Quite simply excellent, with a highly competent and well-rounded team. They understand complex medical litigation and have been our lifesavers, and we will always owe them our immense gratitude.

Stephanie Prior is 'very warm' and 'caring', and an 'exceptional professional'.

Stephanie Prior continues to receive widespread praise from clients, who state that she explains the legal aspects of the case very clearly, and she is also a caring person who handles cases on a personal level.
Related InsightsVIEW ALL
5.4.2022

NHS Gynaecology waiting lists rise due to coronavirus

It has been reported today in the press that as a consequence of the coronavirus pandemic, gynaecology waiting lists in...

Read more

23.2.2022

Record high waiting lists put cancer patient lives...

In early January 2022 there were nearly six million people in England waiting for routine operations and treatment: a record high....

Read more

23.11.2021

Longer wait for ambulances endangering lives

According to recent NHS figures, in October this year patients in England who were presenting with potential heart attacks or...

Read more