Delayed transfer to Accident & Emergency causing harm
9 Nov 2022 | Tahsin Choudhury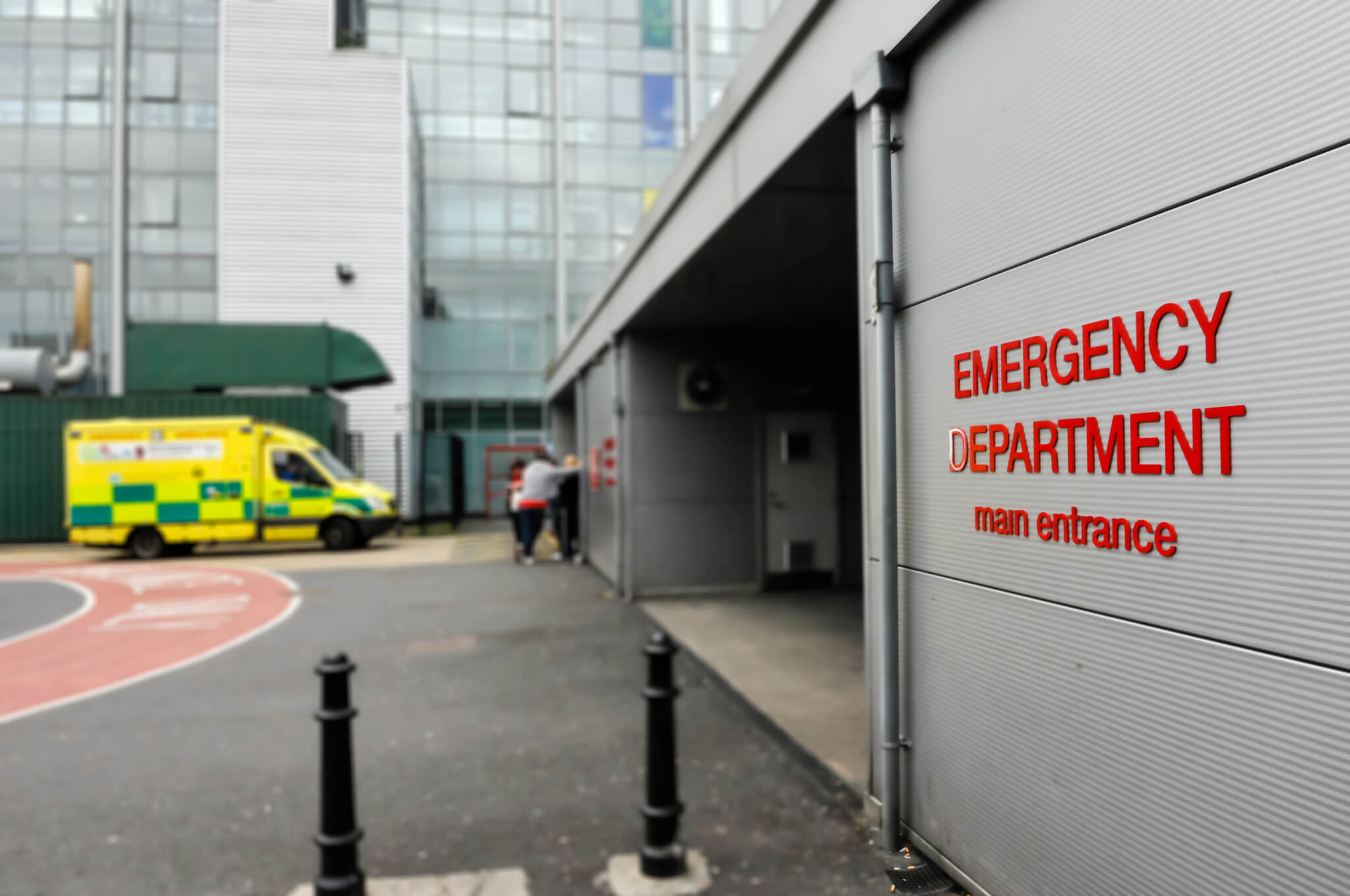 The Healthcare Safety Investigation Branch (HSIB) has identified that patients may come at risk of harm whilst waiting in ambulances for appropriate care at hospitals.
Emergency departments at hospitals are often running at full capacity, and it has been noted that some patients have had to be assessed in the back of ambulances because of this. Delays in transferring patients from an ambulance to an emergency department are causing a knock-on effect on ambulance response times.  A lack of timely and appropriate treatment can lead to the decline of some patient's health or sadly even death.
The investigation focused on the healthcare system as a whole and how each department can facilitate the flow of patients between areas. Managing this flow will significantly impact a patient's care, especially in ensuring that a patient is cared for in the right area. For example, it was found that many diabetic patients were being treated in the wrong wards. This may be detrimental to treatment if the ward staff do not know a patient's diabetic care plan or have limited experience in nursing /caring for diabetic patients.
The HSIB identified an "air gap", when a patient is moved between departments and is not properly managed in the correct direction, causing a higher risk of harm. This lack of guidance was particularly apparent in the handover between healthcare to social care providers, such as local authority care homes. For example, if a care home is not equipped to receive a patient on the weekend, the same patient will likely need readmission shortly after discharge. This is detrimental to the patient and has an adverse effect on the flow of patients in hospitals. Care homes may not be able to take patients discharged from the hospital, and the hospital may have to keep the patient in a hospital bed for a longer period than anticipated, which can result in adverse medical issues such as pressure sores or developing infections in the hospital.
Possible solutions
To combat this, it is suggested that a deeper relationship between health and social care workers will make a real difference despite a formal one already in its early stages. The system was more likely to work better with stronger interpersonal bonds between the two. Implementing a "whole system" attitude across the board will likely encourage this and enable communication. Ambulances are also trying to take only the patients that need to attend hospital in ambulances to try and increase their capacity and assist the emergency departments, whilst hospitals try to increase their bed capacity.
It would seem that the ambulance service is buckling under the pressure put on them, preventing the ambulance crew from effectively carrying out their duties safely and efficiently. This must surely cause anxiety and stress for those working in the ambulance service and patients who rely on their care.
Help with accident and emergency claims
Ambulance delays, both waiting in an ambulance to be transferred and delays in attending a scene, can harm the level of care you should expect. Our medical negligence lawyers have represented clients and their families where this has been the case. Our team specialise in all medical negligence claims and can advise you on whether you can bring an action against an NHS trust.
Our lawyers are ranked as leading lawyers in London and are approved by Action against Medical Accidents (AvMA). This means we have demonstrated our specialist legal expertise and experience in running clinical negligence claims for patients. To speak to us about your case, please fill in the form below, and we will call you back. 
Speak to us about Accident & Emergency Claims
Email us Send us an email and we'll get back to you
Stephanie has developed a particularly strong reputation for her handling of birth injury claims, as well as cases concerning surgical negligence and delays in surgery.

"An excellent firm which achieves fantastic outcomes for clients."

"Stephanie Prior takes on complex cases and gets excellent results. She has a background in medicine which serves her clients well and is a realistic but tough litigator."

"Stephanie Prior is hugely dedicated, adored by her clients, tenacious, efficient and extremely knowledgeable."

"Stephanie Prior is very good with troubled clients and is easily able to make them feel at ease."

"Stephanie shows sensitivity and deals with things in an understanding way."

Osbornes provides a very intimate and personal client service which is increasingly rare in this sector.

The lawyers in the team are highly experienced and will drive cases very hard on behalf of their clients.

"Stephanie Prior has a realistic attitude to the complexities of the cases. She wins the trust of her clients and goes the extra mile to ensure they get the best outcomes."

"Stephanie Prior... manages a varied caseload, including obstetric claims, child and adult brain injury cases and fatal and non-fatal spinal cord injury cases."

"Stephanie is experienced, knowledgeable of all aspects of clinical negligence work, and strategic in running cases."

"The team were extremely professional in putting my needs first. There was a joined-up approach to catering for the client, and all lawyers involved were briefed and constructive."

Stephanie Prior is always very professional and kind. Highly recommended.

Quite simply excellent, with a highly competent and well-rounded team. They understand complex medical litigation and have been our lifesavers, and we will always owe them our immense gratitude.
Related Insights VIEW ALL
10.8.2023

Ambulance Delays Affecting Rapid Patient Treatment

In 2017, the Secretary of State for Health accepted the new ambulance performance standards recommended by NHS England, meaning that the 11...

Read more

9.8.2022

New interactive rating tool reveals NHS wait times...

Amidst record-breaking heatwaves and a lengthy patient waiting list due to COVID backlogs, it is not surprising that this summer...

Read more