Insulin overdose in hospitals due to limited staff knowledge
14 Jul 2022 | Tahsin Choudhury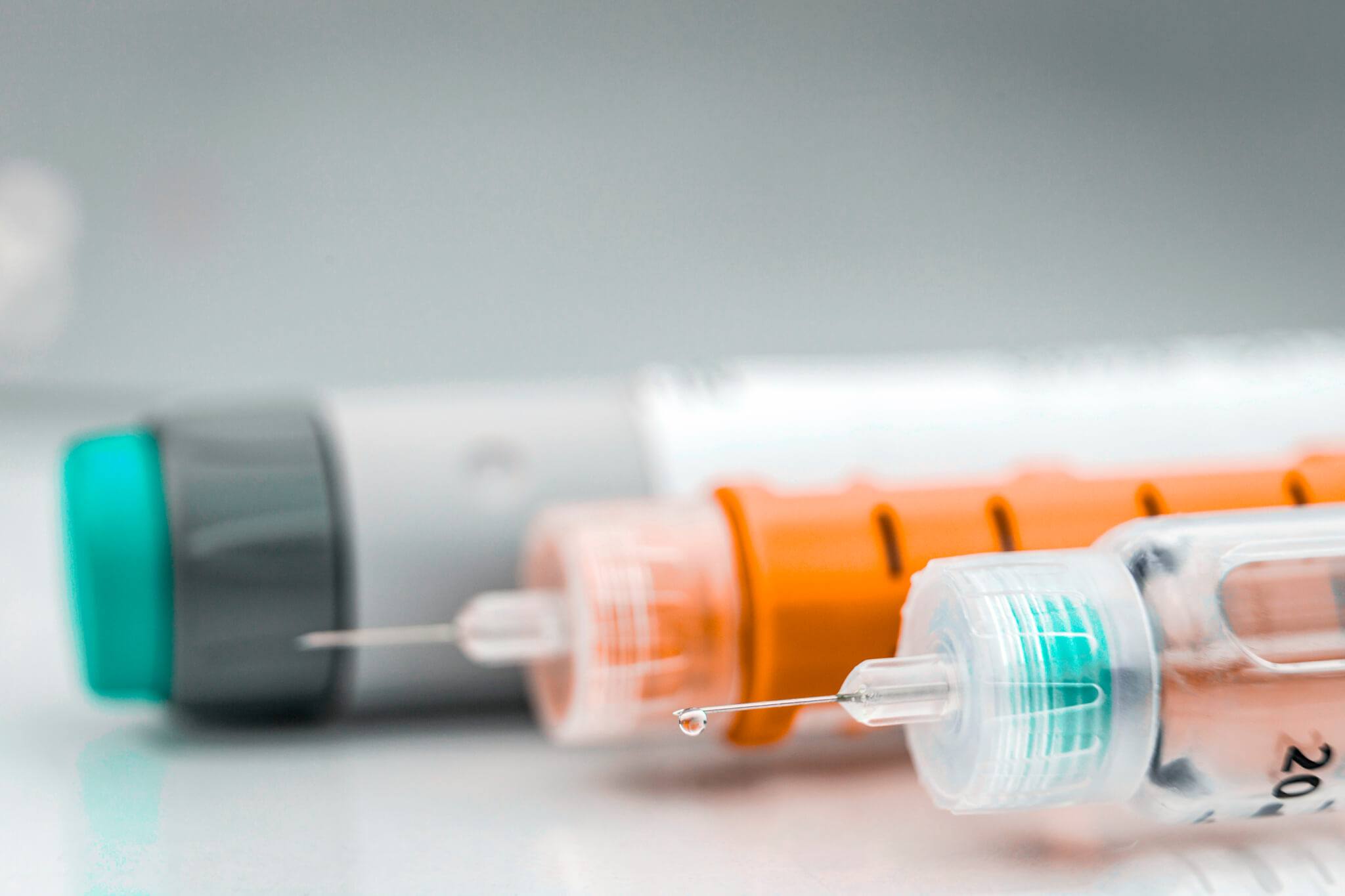 A century ago, insulin was first used to treat a 14-year-old boy dying of type 1 diabetes A hundred years later, people with type 1 diabetes, and some with type 2, are injecting insulin to manage their condition.
Administering insulin needs to be done safely using a pen device to regulate blood glucose levels. The right amount needs to be given, as giving a diabetic person too much insulin will result in hypoglycaemia which can be very dangerous if not treated correctly.
The HSIB (Healthcare Safety Investigation Branch) recently investigated the administration of high-strength insulin in hospitals as part of a national report. This focussed on a 73-year-old type 2 diabetic patient who was using a high-strength insulin which was 5 times stronger than most insulins, imported from the USA. This was administered using a pen and was used as the patient needed a lot of insulin to be given in a smaller dose. After being admitted to hospital for reasons unrelated to diabetes, the patient had their insulin withdrawn from their pen device with a syringe and the needle was injected to the patient, as opposed to using the pen device. This was done twice and meant she had too high a dose of insulin each time and suffered hypoglycaemia (low blood sugar).
The national investigation focussed on this case study, and stated that administering insulin by extracting it from a pen device with a syringe is a "never event" (i.e. it should never happen). It is clear from this that insulin administration in hospitals needs very careful management, especially regarding high-strength insulins in pen devices. Staff knowledge here is crucial, as they must be aware and familiar with different strengths of insulins, as well as pen devices. This was found to not be the case in this instance, and many staff members were unaware of the usual procedure, or unfamiliar with different insulin types (especially as many more enter the market.)
Safeguards need to be in place to support the administering of high-strength insulin, as well as employing expert diabetes staff in hospitals for the management of diabetic patients. Training must also be implemented Trust wide as diabetes encroaches on many departments within a hospital, and staff within each department must be aware of the procedure to avoid inflicting harm.
There were 11 overdoses of insulin recorded due to incorrect administration between April 2017 and March 2022. The HSIB investigation made many observations aimed at improving the safety of diabetic patients in hospitals, focussing on the use of high strength insulin, staff knowledge and equipment.
Overdoses of insulin can lead to harm or even death, as seen in the tragic case of a 5-year-old boy in 2019 who a junior doctor in Rotherham gave ten times the amount of insulin. Another case relating to an Omnipod device was the death of Paul McNairney. He was found unresponsive at home in November 2021 after his Omnipod device is believed to have malfunctioned before delivering him 4 days' worth of insulin in less than and hour while he slept, read here. Omnipod removed the need for Paul McNairney to inject himself with insulin 4 times per day.
While this report does not make any express recommendations, it is hoped that the observations made will lead to positive change – meaning a brighter, safer future for diabetic patients visiting hospitals.
If you'd like to speak to the medical negligence department regarding similar matters, contact Tahsin Choudhury or complete an online enquiry form. Our specialist lawyers can provide you with a free consultation to evaluate the circumstances of your claim.
Stephanie Prior leads the team with real experience and commitment to her clients. Able to spot a good case early on and see it through to conclusion.

Stephanie Prior leads a strong and competent team.

With 10 years of experience as a registered general nurse, stephanie is well placed to support clients through complex and sensitive claims.

Stephanie Prior 'leads the team with real experience and commitment to her clients'

Osbornes has a skilled team of solicitors advising clients on a wide range of clinical negligence matters.

Hard working, approachable, good knowledge of clinical negligence and clients' specific conditions

A joy to work with and always 100% client focused at all times.

The clinical negligence team at Osbornes is much lauded for its ability to 'represent the diverse range of London-based clients

Ben Posford leads the catastrophic injury team and regularly represents claimants in neurological injury and fatal accident claims. He also has a niche specialism in claims involving cauda equina syndrome.


Stephanie Prior is head of the clinical negligence department at Osbornes Law. She acts on a wide range of issues, including claims for brain injuries sustained at birth and delays in diagnosis. She frequently represents clients in fatal claims involving surgical error.


"Stephanie Prior is very empathetic and practical, she gets to the heart of a case quickly."

"Stephanie Prior is highly respected in the marketplace, with a great wealth of experience, superb judgment and medical knowledge that is second to none."

"Stephanie has always shown great judgment and common sense whilst building valuable relationships with her opponents."

"Stephanie Prior is a standout solicitor."

"Stephanie Prior is an experienced lawyer with immense knowledge of her specialism, which allows her to run her cases with strategic precision."

"Stephanie knows her way effortlessly around any clinical negligence issue and has a great strategic mind."

"I know [we have] expressed our appreciation, but I also wanted to thank you for all your hard work, time and patience in pursuing mum's claim through to a successful outcome - your kind and professional approach was genuinely appreciated."

"May I take this opportunity to thank you for your patience and true compassion in yet another very tough year of representation on the behalf of my wife. I certainly must say you did it all with amazing stamina and positivity which regenerated my self-esteem…. You honestly eased the pain and I can see a healing process ahead."

Stephanie has developed a particularly strong reputation for her handling of birth injury claims, as well as cases concerning surgical negligence and delays in surgery.

"An excellent firm which achieves fantastic outcomes for clients."

"Stephanie Prior takes on complex cases and gets excellent results. She has a background in medicine which serves her clients well and is a realistic but tough litigator."

"Stephanie Prior is hugely dedicated, adored by her clients, tenacious, efficient and extremely knowledgeable."

"Stephanie Prior is very good with troubled clients and is easily able to make them feel at ease."

"Stephanie shows sensitivity and deals with things in an understanding way."

Osbornes provides a very intimate and personal client service which is increasingly rare in this sector.

The lawyers in the team are highly experienced and will drive cases very hard on behalf of their clients.

"Stephanie Prior has a realistic attitude to the complexities of the cases. She wins the trust of her clients and goes the extra mile to ensure they get the best outcomes."

Stephanie's background in medicine gives her an ability to read between the lines where medical records and expert evidence are concerned and is a great asset.

"Her knowledge base is second to none and her understanding of the litigation process stands out, as does her ability to work collaboratively."

"Stephanie Prior... manages a varied caseload, including obstetric claims, child and adult brain injury cases and fatal and non-fatal spinal cord injury cases."

"Stephanie is experienced, knowledgeable of all aspects of clinical negligence work, and strategic in running cases."

"Key team members include the approachable, compassionate and efficient Stephanie Prior."

"Solid personal injury practice well equipped to advise on high-value and high-profile claims arising from fatalities and severe head and spinal injuries."

"Stuart is also very experienced in advising on fatal accidents and workplace accidents."

"The team were extremely professional in putting my needs first. There was a joined-up approach to catering for the client, and all lawyers involved were briefed and constructive."

Stephanie Prior is always very professional and kind. Highly recommended.

Quite simply excellent, with a highly competent and well-rounded team. They understand complex medical litigation and have been our lifesavers, and we will always owe them our immense gratitude.

Stephanie Prior is 'very warm' and 'caring', and an 'exceptional professional'.

Stephanie Prior continues to receive widespread praise from clients, who state that she explains the legal aspects of the case very clearly, and she is also a caring person who handles cases on a personal level.

Stuart Kightley is praised for his expertise in catastrophic and fatal claims. Clients say he is very impressive, in terms of both his experience and his management of the personal injury team.
Related InsightsVIEW ALL
31.1.2022

Recent fatal medical negligence cases

Osbornes Law specialises in helping families who have suffered a fatality due to inadequate medical care. Our specialist team is...

Read more

20.7.2021

What is the Healthcare Safety Investigation Branch?

The Healthcare Safety Investigation Branch (HSIB) The HSIB (Healthcare Safety Investigation Branch) is an independent organisation comprising a team of...

Read more