Court of Appeal Judgement on Secondary Victim Cases
13 Jan 2022 | Nicholas Leahy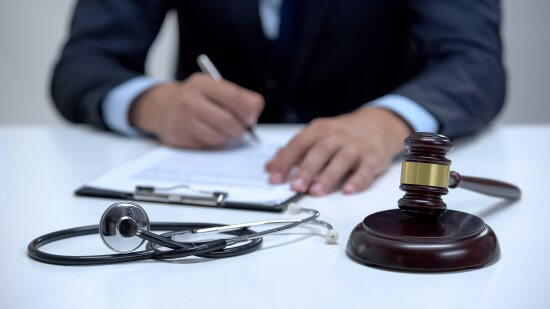 Judgment was today handed down by the Court of Appeal in the cases of Paul v Royal Wolverhampton NHS Foundation Trust, and the two linked cases of Polmear v Royal Cornwall Hospital NHS Trust and Purchase v Ahmed, all of which are secondary victim cases in a clinical negligence context.
The Court of Appeal had to decide whether legal proximity existed between the Defendant and a close relative (secondary victim) where there was a gap in time between the negligent treatment, and the horrifying event or injury. Such proximity is necessary to establish liability in these types of cases.
The Court found for the Defendant in each of these cases, on the basis that they were bound by a previous decision of the Court of Appeal, in the case of Taylor v. A. Novo (UK) Ltd [2013] EWCA Civ 194.
However, this is not the end of the road for these cases as the Claimants in each case have applied to the Court of Appeal for permission to appeal to the Supreme Court. In his lead judgment, Vos MR said that if he were starting with a clean sheet in these cases, then "I can quite see why secondary victims in these cases ought to be seen to be sufficiently proximate to the defendants to be allowed to recover damages for their psychiatric injury".
The application to appeal to the Supreme Court is opposed by the Defendants, and so it remains to be seen how the law will develop (if at all) in this area.
The Clinical Negligence team at Osbornes Law can advise on potential secondary victim claims. Please contact our specialist clinical negligence solicitors by calling, or completing an online enquiry form.
Contact Nicholas Leahy today
Email us Send us an email and we'll get back to you
"Nicholas Leahy works extremely hard and understands the commercial sensitivities of clinical negligence litigation."

Excellent service from Osbornes throughout on a difficult clinical negligence claim. Nicholas Leahy who handled the claim was responsive and professional throughout, while also providing pragmatic advice and clear drafting.

Working with Osbornes Law was the best decision I could have made. Nick was really attentive to my issue and did a very thorough job. He truly made the process headache free! Highly recommend them.

Nick Leahy has been my Solicitor throughout this journey and has been absolutely amazing; kind, approachable and extremely supportive... Through some dogged determination by Nick we achieved our goal without having to go to trial. I cannot thank Nick, Stephanie and all of the team at Osbornes highly enough for achieving a very favourable settlement, the outcome of which will make a huge difference to myself and my family.