Court avoided after settlement agreed in dental negligence claim
23 Jan 2023 | Nicholas Leahy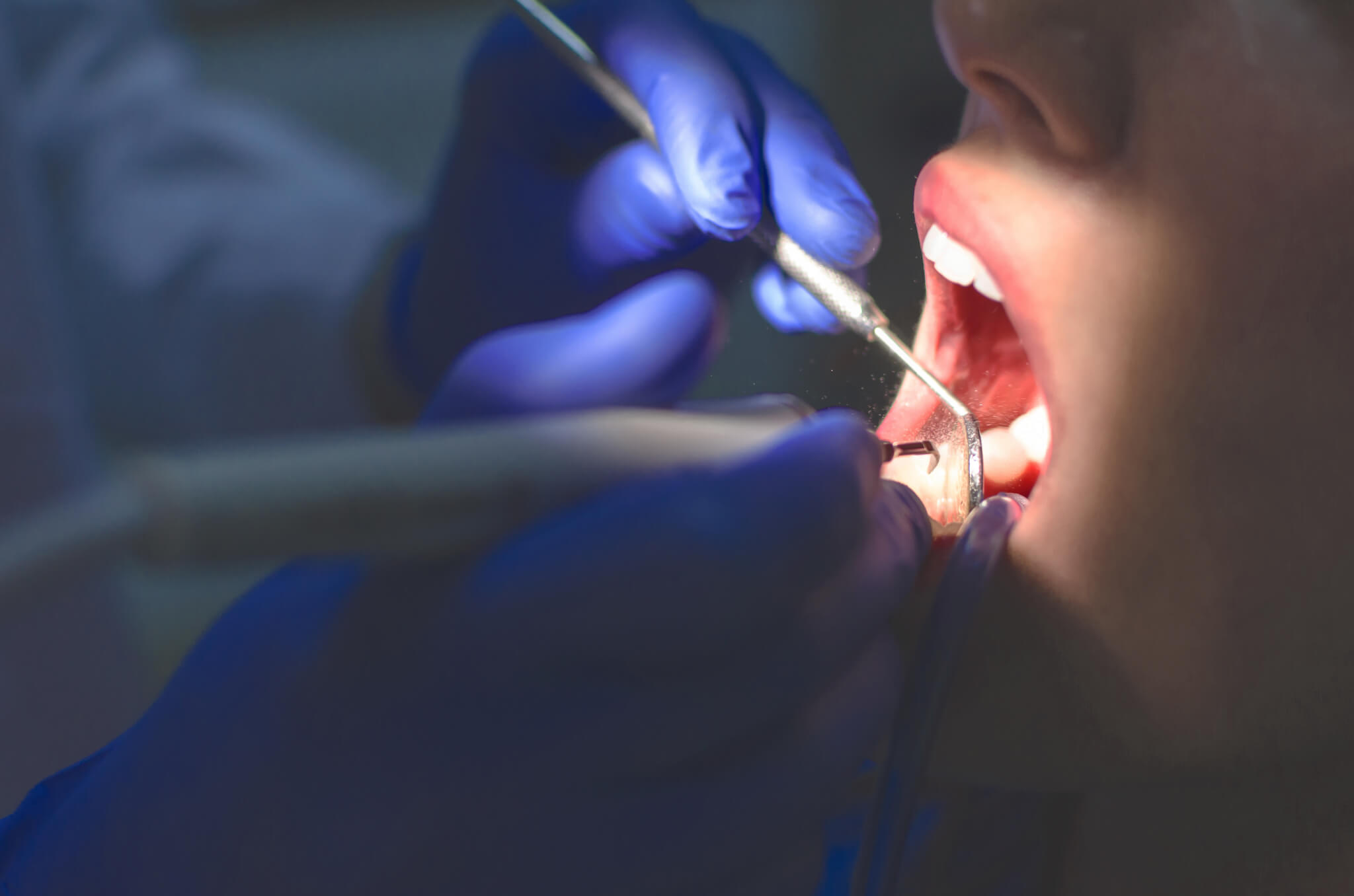 The Medical Negligence team have recently negotiated the settlement of a complex dental negligence case. Our client experienced a number of serious problems as a result of the negligence of two dentists, who were business partners at her local dental practice, as a result of which she avoidably lost two of her teeth prematurely.  She was represented by Nicholas Leahy, one of our expert medical negligence lawyers.
Background
Our client first visited the dental practice in August 2009. She knew both dentists personally and initially had a good relationship with them. She had annual appointments at this dentist, and had various treatments over the course of the next few years under both dentists, which mainly consisted of fillings but also root canal treatment at her UL6 tooth. Our client took good care of her oral health generally and had hygienist appointments regularly too.
In February 2021, she booked an appointment with her dentist as a filling on her UL7 tooth had fallen out. She was seen by one of the dental partners on 23 February 2021. He placed a temporary filling on the tooth and he advised her to book another appointment in one month's time to have a permanent filling.
She booked this appointment, as advised, and attended on 25 March 2021. On this occasion, she felt as if the dentist was in a rush during the appointment. She was seen 40 minutes later than her appointment time and when she was seen, the dentist filled her UL7 tooth. Following this appointment, however, she continued to have problems at UL7. She had pain in the tooth and the entire gum area was affected. The tooth felt bruised and raised slightly and she was not able to eat on that side of her mouth. She arranged another appointment at the dentist and was seen on 31 March 2021 by the second dental partner, who was of the view that our client had a possible infection, and prescribed amoxicillin. She advised her to call the following day if the symptoms had not then eased. The symptoms did not improve and so our client attended once again on 1 April 2021. The dentist adjusted the bite at UL7 and advised Claimant to continue taking the antibiotics.
By April 2021, Claimant had become dissatisfied with the treatment which was being provided to her by the practice and so she booked an appointment with a new dentist at a different practice. She attended on 7 April 2021. This dentist was of the view that the pain at UL7 should settle but that she had an infection around her UL5 tooth and that this would need to be extracted. She was referred to an implant specialist who she saw on 13 April 2021.
Following a CBCT scan which she had at the above appointment, our client was informed that the root canal at her UL6 tooth was failing, and the tooth was unrestorable, as was her UL7 tooth. She was also informed that her UR6 tooth was unrestorable as a result of infection and that this would need to be treated with urgency to prevent the infection from spreading into her sinus canal.
Our client proceeded to have treatment under the care of the new dentist, which included extractions, bone grafts and implant placements. She successfully completed this treatment in early 2022.
Our client complained to the original dentists about the treatment she had received, however, they were not able to agree on the extent of any mistakes made or the damage which had been caused. She remained dissatisfied with the treatment received and therefore decided to consult solicitors to advise her on the prospects of a dental medical negligence case.
Medical Negligence Claim
Nicholas Leahy was instructed by Claimant in July 2021 to investigate a claim for dental negligence against her dentists.
Following initial investigations, expert evidence was obtained from a leading dental expert, Professor Chris Lynch. His report was supportive of Claimant's case on breach of duty and causation in respect of both her UL6 and UL7 teeth. Professor Lynch was of the opinion that there had been a negligent failure to detect caries at our client's UL6 tooth over a number of years by both dental partners, which had ultimately made that tooth unrestorable. Additionally, he was of the view that the root canal treatment which had been performed at that tooth was performed negligently, which also would have led to the avoidable loss of UL6. In relation to UL7, Professor Lynch was of the view that in March 2021, the first dentist had performed the filling at UL7 negligently, such that he had unnecessarily deepened the mesial box and created an unnecessarily deep margin. In relation to the UR6 tooth, the position was more nuanced. Professor Lynch felt that the root canal had again been performed negligently, however a reported crack line at the tooth prior to this treatment may have meant that the tooth had a nil prognosis in any event. Further investigation was needed in respect of this tooth.
Professor Lynch was of the view that in the absence of the negligence relating to both UL6 and UL7, our client would have retained both teeth with a lifetime prognosis. In relation to UR6, if it could be shown that the crack was innocuous, then a claim could be supported and the tooth would have been retained with a lifetime prognosis.
A Letter of Claim was sent to the  now defendants in January 2022 who responded on 30 June 2022. In their Letter of Response, the Defendants made only limited admissions in respect of the UL6 and UL7 teeth. The defendants admitted that there had been a ten-month delay in the diagnosis of caries at UL6 between February and December 2012, which had led to the requirement for root canal at that tooth, and that there had been a requirement for a root canal at UL7 following the inadequate provision of a filling in March 2021. The defendants denied that UL6 and UR6 were avoidably lost, and argued that our client had failed to mitigate her loss by having UL7 extracted, rather than a root canal performed. The defendants made a low offer of settlement at the same time as their response.
Professor Lynch remained supportive of our client's case in spite of the arguments raised by the defendants above. Further investigations were performed in respect of the UR6 tooth and on review of a CBCT scan of that tooth, it was found that on the balance of probabilities that tooth probably would have been unrestorable in any event, even absent the negligence. Professor Lynch was also instructed to examine our client for the purposes of a 'Condition and Prognosis' report and on the basis of this report, a Schedule of Loss and Damage was drafted and finalised, enabling us to value her claim.
A further letter was sent to the defendants in August 2022, reiterating our client's case in respect of the UL6 and UL7 teeth. However, liability continued to remain substantially in dispute and correspondence was exchanged between the parties over the course of the following few months. Laura Hibberd, Counsel, of Deka Chambers in London was instructed to advise our client on her case and the likely value of the case in light of the arguments which were being advanced.
Frustratingly, in October 2022 the defendants made a time-limited offer of settlement, giving our client only 7 days within which to obtain our advice on this offer. After advice from Counsel and our medical expert, it was decided that this offer was too low, and it was rejected. The defendant then unexpectedly resiled from admissions they had made previously in respect of the UL7 tooth, and made a lower offer of settlement to our client.
In January 2023, we responded to the defendants, indicating that our client would maintain her position in respect of both teeth and that if matters could not be resolved imminently, then court proceedings would be issued without further notice. An offer of settlement was made to the defendants at the same time. This was rejected, however, shortly after that the defendants made an improved offer to our client, which she accepted prior to the commencement of court proceedings.
Commenting following the successful resolution of this case, Nicholas Leahy said:
"I am pleased that we were able to resolve this case without court proceedings, however, the defendants could have settled this matter at a much earlier stage by accepting fault and making a reasonable offer of settlement to our client. By prolonging the legal process, more stress was caused to my client. However, thanks to the brilliant and reliable expert evidence from Professor Lynch and Laura's excellent advice in conference and tactically as the case progressed, we were able to resolve the matter in my client's favour"
How Osbornes Law can help
Our medical negligence lawyers are ranked as leading lawyers in London by Chambers UK and The Legal 500. We are approved solicitors of Action against Medical Accidents (AvMA). This means we have demonstrated our specialist legal expertise and experience in running clinical negligence claims for patients.
To speak with Nicholas regarding a possible dental negligence or another medical negligence claim, please complete the online enquiry form below.
Contact Nicholas today
Email us Send us an email and we'll get back to you
"Nicholas Leahy works extremely hard and understands the commercial sensitivities of clinical negligence litigation."

Excellent service from Osbornes throughout on a difficult clinical negligence claim. Nicholas Leahy who handled the claim was responsive and professional throughout, while also providing pragmatic advice and clear drafting.

Working with Osbornes Law was the best decision I could have made. Nick was really attentive to my issue and did a very thorough job. He truly made the process headache free! Highly recommend them.

Nick Leahy has been my Solicitor throughout this journey and has been absolutely amazing; kind, approachable and extremely supportive... Through some dogged determination by Nick we achieved our goal without having to go to trial. I cannot thank Nick, Stephanie and all of the team at Osbornes highly enough for achieving a very favourable settlement, the outcome of which will make a huge difference to myself and my family.