Communication in Clinical Negligence Claims is paramount
News article published on: 11th October 2019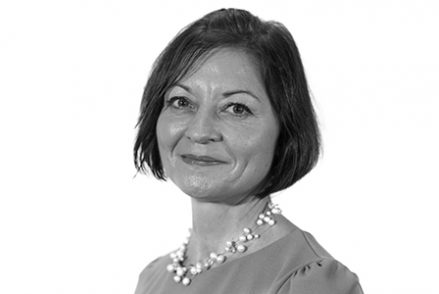 In this modern society the need to be understood is a necessity, especially for doctors or nurses meeting and caring for patients in hospital, or at the GP surgery. The recent reporting of one of my clients' tragic situation [Evening Standard article] reminded me of this once more.
When medical jargon is used, it can be very difficult for patients to grasp what a doctor or nurse is saying or explaining to them. If they are unwell and in a state of panic or emotional upset because of their medical condition, it can be even more unsettling.
A doctor's time is limited and there is only so much that can be said, at an appointment or consultation, and it is important that the doctor or nurse is understood and the patient understands what is said to them, expected of them and they are able to ask questions where appropriate.
This situation is much worse if the patient's first language is not English. To be in an environment which is intimidating, unknown and not to be able to speak the native language of those treating you in hospital or at the doctor's surgery is probably a very scary situation.
I ended up in A & E when on holiday in Croatia 2 years ago and it was difficult. I could not understand the process, I did not know what was going to happen, how long it was going to take and I was very anxious despite previously working as a nurse and having over 20 years experience working as a clinical negligence practitioner. The two and a half hours waiting at night time in a hospital where only a few departments were open and a handful of staff were on duty was a very different experience from the NHS which is all systems go 24/7.
English not your first language – the difficulties of being understood by medical staff
If you are unable to express how unwell you feel; explain your previous medical difficulties or understand what the medical and nursing staff are telling you things become very difficult very quickly. GP's often use google translate.
Tom Moberly in his article in the BMJ in September 2018 has said that a research team at the London School of Hygiene and Tropical Medicine said that doctors use online translation tools. Sadie Bell, a research fellow in public health evaluation at the London School of Hygiene and Tropical Medicine, said at the Public Health Annual Conference on 11 September 2018:
"Healthcare workers discussed challenges during consultations with communication…. A large number of healthcare workers reported relying on using online communication tools- so, Google Translate – rather than going to more formal modes of communication, using telephone or face to face interpreters…. The perception around telephone and face to face interpreters was that they could be expensive and time consuming and that there are going to be issues with the messages getting lost in translation." 
Foreign Language Legal Support Teams
At Osbornes Law, we are fortunate enough to have practitioners in our personal injury and clinical negligence department who speak a multitude of languages including Polish, Romanian, Bulgarian, Hungarian, Slovakian, Czech and Spanish. Many of the clients I represent come from Eastern Europe and some have suffered significant life-changing injuries and require access to tertiary services which is a complete minefield for them to organise on their own without assistance.
Our team spend time with our new enquiries from the outset as well as existing clients, they assist in translating medical reports and preparing witness statements and that allows the cases to proceed with ease.
Our foreign speakers also attend court hearings; inquests, conferences with counsel and they can usually translate medical records from the client's country of origin. They work with case managers too, keeping the client fully briefed and always central in everyone's minds. The aim to be truly client focussed.
Stephanie Prior:– Head of  the Medical Negliglence department