Osbornes Solicitors is delighted to announce a new legal partnership with the London Cycling Campaign
31 Mar 2015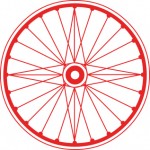 From today (1 April 2015), Osbornes Cycle Injuries will be on hand to provide assistance and advice to any London Cycling Campaign (LCC) member who is injured or involved in a collision.
That means you'll have the peace of mind to know that if something bad happens while you're cycling, you'll have direct line access to expert legal advisors who can advise you on your next steps.
"The fact that cycling is now well and truly on the political and media ['s deleted] agenda is in part down to the hard work and campaigning that LCC has undertaken to promote the interests of cycling in the city," said Stuart Kightley, Head of Cycling at Osbornes Cycle Injuries.
"As a commuter and recreational cyclist myself, I am personally interested in seeing a transformation in the culture towards cycling and cyclists in London. I represent cyclists who have been seriously injured in road collisions and witness first-hand the devastating consequences to the person and their families. Sadly, such cases are all too common, which makes the work of LCC all the more important"
As part of their membership package, London Cycling Campaign members have priority access to legal representation by Osbornes, as well as comprehensive third party liability insurance.
"We're excited to be embarking upon a long and fruitful relationship with such a respected London law firm," said Ashok Sinha, CEO of London Cycling Campaign. "The welfare of each and every one of our members is very important to us so to have the expertise and insight of Osbornes available at all times is very reassuring."
To find out more about the services we offer to cyclists visit our website www.cycleinjuries.co.uk.
To speak with specialist cycle injury lawyer Stuart Kightley about your case call Stuart on 020 7485 8811 or e-mail on stuartkightley@osbornes.net