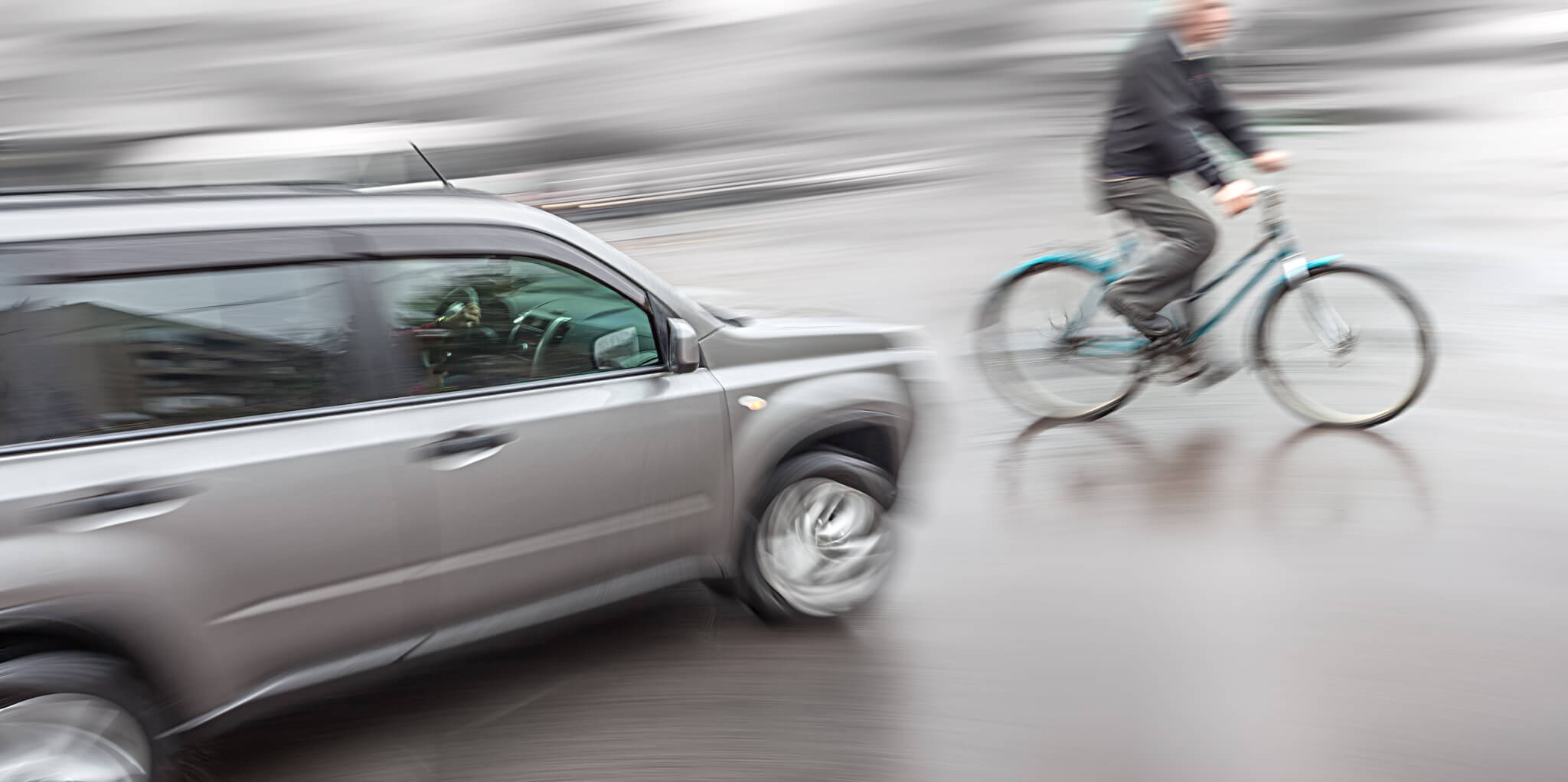 Andrew Middlehurst, a lawyer in the specialist cycling injuries team at Osbornes Law, recently settled a claim for a cyclist who was struck from the rear by a Range Rover while riding his bike in London. Andrew was able to recover almost £30,000 for the cyclist.
The cyclist had been riding their bike when the Range Rover drove into the rear wheel of his bike. The cyclist was thrown to the ground and then became wedged beneath the vehicle. They were pushed along the road beneath the front of the Range Rover until the vehicle came to a stop.
The cyclist suffered serious lacerations and burns to the lower half of their body which left areas that were permanently scarred. The scarring was red, itchy and interfered with their sleep. They suffered a knee injury and psychiatric injury owing to the traumatic nature of the collision meaning they were unable to continue cycling.
The driver refused to co-operate with their insurance company but the insurance company accepted they were liable to pay damages to the cyclist.
To better understand the long-term impact of the injuries sustained, we arranged for the cyclist to be examined by several medical experts including a plastic surgeon to build up a full picture of their prognosis.
Andrew was able to calculate the full extent of the future financial impact resulting from the injuries. For example, the cyclist was able to seek the costs of skin camouflage products to ensure they could continue to wear shorts, the costs of counselling and public transport costs until the cyclist was psychologically recovered enough to cycle again.
A settlement was reached with the insurers which brought the matter to a conclusion.
Osbornes Law specialise in cycle accident claims, helping cyclists who have been injured following a collision. The firm is the legal partner to the London Cycling Campaign (LCC). Andrew regularly publishes articles about cycling and the law and has also appeared on Radio 4's Law in Action.
Our personal injury lawyers can assist on a no win no fee basis. To speak to a specialist from the personal injury department, contact Andrew Middlehurst or complete the online form below.
Contact Andrew today
Email us Send us an email and we'll get back to you
The group is noted for its expertise in matters relating to cycling injuries, and is the official legal partner of the London Cycling Campaign charity.

"Andrew handled a very complex, 3 year legal battle for me, with a tremendous amount of patience and professionalism. He is very approachable, always kept me up to date, by phone and e-mail, and responded very quickly to my queries with excellent advice, sound strategic thinking and strong letters to put the other side under pressure. With top contacts for barristers, joint experts and mediation, Andrew secured me the best financial settlement for my claim. He is a credit to Osbornes Solicitors."

"Excellent assistance with a damages claim related to a traffic accident including fairly lengthy negotiations with an insurance company and arrangements for medical rehabilitation."

"Andrew Middlehurst did the bulk of the work in a polite, professional and communicative manner, especially as things stalled several times. If I were to be involved in another similar situation, I wouldn't hesitate to use them again. It was the London Cycle Campaign that pointed me in their direction and it was a good call."

"Excellent assistance with a personal injuries claim after I was hit by a car driver while I was cycling. Andrew Middlehurst was very professional and communicative, answered queries quickly and kept me informed regularly on the case's progress. His advice was easy to understand and a good result was achieved. I would recommend Osbornes highly and in particular Andrew Middlehurst."

"I'd like to thank you for all your help in bringing this case to a successful conclusion. Your communication via mail, email, and phone was timely and clear throughout. I am extremely satisfied with the advice I was given and the outcome that was achieved. I would not hesitate to recommend you and your firm to others."

"Offers specialist expertise in cycling-related injury claims."

"Osbornes often handles claims valued at over £1m, particularly relating to severe brain and spinal cord injuries and niche areas such as cauda equina syndrome and cycling accidents."