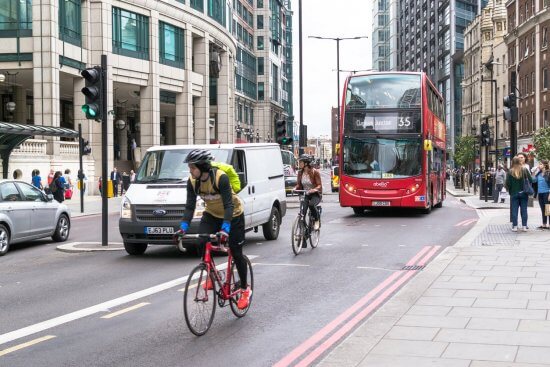 Andrew Middlehurst, specialist bicycle accident lawyer at Osbornes Law, has settled a claim for an injured cyclist in the region of £70,000.00.
Our client had been riding their bike along a quiet road in East London when the driver of a car suddenly opened their car door. Our client had no chance to avoid the collision and struck their face against the opened door. The driver was prosecuted for opening their door into the path of a cyclist.
Our client suffered serious facial fractures requiring surgery. The injuries were so severe that metal plates were used to fix the fractures. Unfortunately, our client developed chronic pain and headaches following the collision.
Find out how to make a bicycle accident claim
The insurers for the driver tried to settle the case early. Their first offer when the prognosis for the cyclist was unclear was under £15,000.
To better understand the long term financial impact of the injuries sustained, we arranged for our client to be referred to a number of medical experts to build up a full picture of her prognosis.
The cyclist was advised of the potential value of their claim and decided to continue gathering medical evidence.
Ultimately court proceedings needed to be issued and following this a settlement was reached with the insurers. The final award was in the region of £70,000.00
This case highlights why an injured person, who receives an early offer of settlement, should always consult with a solicitor and take advice.
Our personal injury lawyers can assist on a no win no fee basis.
Osbornes Law specialise in cycle accident claims, helping cyclists who have been injured following a collision. The firm is the legal partner to the London Cycling Campaign (LCC). Head of cycling, Stuart Kightley, is also a trustee of the LCC.
To speak with Andrew Middlehurst about your injury please call us or fill in an online form and we will call you back.
"Sam Collard is very relatable and puts clients at ease."


"Excellent assistance with a damages claim related to a traffic accident including fairly lengthy negotiations with an insurance company and arrangements for medical rehabilitation."

Stephanie Prior is head of the clinical negligence department at Osbornes Law. She acts on a wide range of issues, including claims for brain injuries sustained at birth and delays in diagnosis. She frequently represents clients in fatal claims involving surgical error.


Lisa Pepper is "incredibly constructive and an asset to the firm." She is noted for her use of collaborative law methods in high-value matrimonial finance disputes.

"Osbornes are an extremely strong team with highly capable solicitors, associates and partners working in public law."
What you should do following a cycling accident