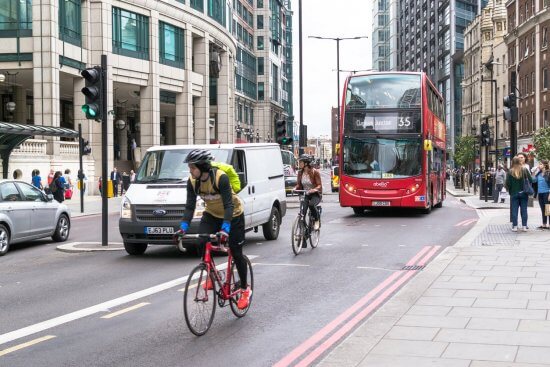 Andrew Middlehurst, specialist bicycle accident lawyer at Osbornes Law, has settled a claim for an injured cyclist in the region of £70,000.00.
Our client had been riding their bike along a quiet road in East London when the driver of a car suddenly opened their car door. Our client had no chance to avoid the collision and struck their face against the opened door. The driver was prosecuted for opening their door into the path of a cyclist.
Our client suffered serious facial fractures requiring surgery. The injuries were so severe that metal plates were used to fix the fractures. Unfortunately, our client developed chronic pain and headaches following the collision.
Find out how to make a bicycle accident claim
The insurers for the driver tried to settle the case early. Their first offer when the prognosis for the cyclist was unclear was under £15,000.
To better understand the long term financial impact of the injuries sustained, we arranged for our client to be referred to a number of medical experts to build up a full picture of her prognosis.
The cyclist was advised of the potential value of their claim and decided to continue gathering medical evidence.
Ultimately court proceedings needed to be issued and following this a settlement was reached with the insurers. The final award was in the region of £70,000.00
This case highlights why an injured person, who receives an early offer of settlement, should always consult with a solicitor and take advice.
Our personal injury lawyers can assist on a no win no fee basis.
Osbornes Law specialise in cycle accident claims, helping cyclists who have been injured following a collision. The firm is the legal partner to the London Cycling Campaign (LCC). Head of cycling, Stuart Kightley, is also a trustee of the LCC.
To speak with Andrew Middlehurst about your injury please call us or fill in an online form and we will call you back.
"He is excellent - meticulous attention to detail and very knowledgeable."

"She is fantastic - pragmatic and has her clients' backs."


Jan Atkinson is a stand out partner who combines a non-contentious and contentious practice. She is calm, persuasive and persistent. Clients would undoubtedly trust her and she is able to call on a super nice rock solid team around her.


Lisa Pepper is particularly recognised for her role as a mediator in complex cross-border disputes. Her practice also includes handling prenuptial agreements and issues arising from the dissolution of civil partnerships.

V prvom rade by sme chceli podakovat Panovi Bernatovi ze to za nas dotiahol do finalneho konca. Velmi profesionalna a diskretna advokatska poradna odporucam vsetkym.
What you should do following a cycling accident