Injured London Cyclist Receives £70,000 Settlement
30 May 2022 | Laura Swaine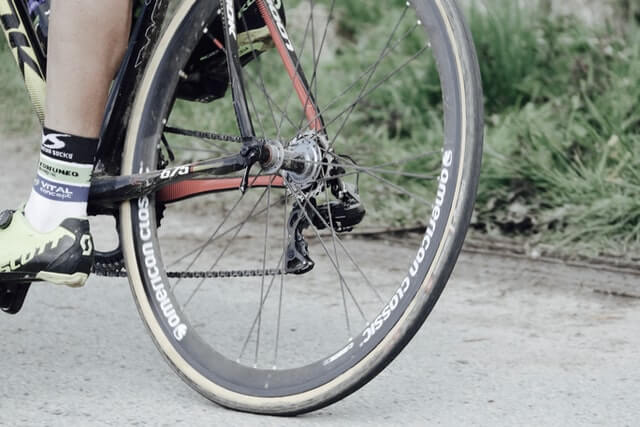 Cycling accident lawyer, Laura Swaine, recently settled a claim for an injured cyclist who sustained serious injuries to her wrist and hands.
The cyclist had been riding their bike along a road in Tooting, London when the driver of a car suddenly turned right across her path knocking her off her bicycle.
The insurer admitted liability early and made an offer of settlement for only £5,000. This offer was made without sight of any medical evidence.
The advice from Laura was to decline this offer as the prognosis of the injury was uncertain.
We arranged for early rehabilitation and a case manager for the cyclist. The cyclist underwent initial physiotherapy before an MRI was required to ascertain if the fractures were healing properly. The cyclist also required some CBT treatment due to anxiety about getting back up on her bicycle. This treatment allowed the cyclist to recover more quickly and get back to what she loved to do.
This case is similar to another client of our cycling team where a low early offer was made and refused. In this case, with the help of our lawyers, we achieved a final offer of £70,000.00
Early rehabilitation and an interim payment to cover costs are important in all cases and our team of expert lawyers at Osbornes Law push for this from the outset of a case where appropriate.
Where liability is denied or the insurer is not willing to engage in treatment we can look at other options to fund this treatment.
Cycling injuries are often serious and require our clients to undergo physiotherapy treatment and time off work immediately after the collision and for other appointments. The long-term consequences of an injury may not yet have developed at the point of an early offer.
Our personal injury lawyers can assist on a no-win no fee basis.
Osbornes Law specialise in cycle accident claims, helping cyclists who have been injured following a collision. The firm is the legal partner of the London Cycling Campaign (LCC).
To speak with Laura Swaine about your injury please call us or fill in an online form and we will call you back.
Stuart Kightley regularly handles cases involving brain injuries, fatal accidents, cycling collisions and workplace accidents.

The group is noted for its expertise in matters relating to cycling injuries, and is the official legal partner of the London Cycling Campaign charity.

"Throughout this Laura have been incredibly professional, patient, and continuously offered great advice on how to proceed – I would definitely recommend Laura to anybody else who encountered the same situation as me."

"Laura has handled my case very efficiently and I am very happy with the way she has represented me. I wish everyone in the near future that they get such sympathetic, speedy and correct representation that I have received from her."

"Laura carefully explained the procedure which gave great reassurance. I am particularly grateful for the effort made in obtaining physiotherapy for me which made so much difference to my recovery and mobility."

"Laura continued to fight our case for 4 years, keeping us updated at every step of the way and patiently answering any queries. She took care of things end-to-end with minimal involvement from us. This was a pain-free process and I will certainly be recommending Laura's services to others."

"Offers specialist expertise in cycling-related injury claims."

"Osbornes often handles claims valued at over £1m, particularly relating to severe brain and spinal cord injuries and niche areas such as cauda equina syndrome and cycling accidents."