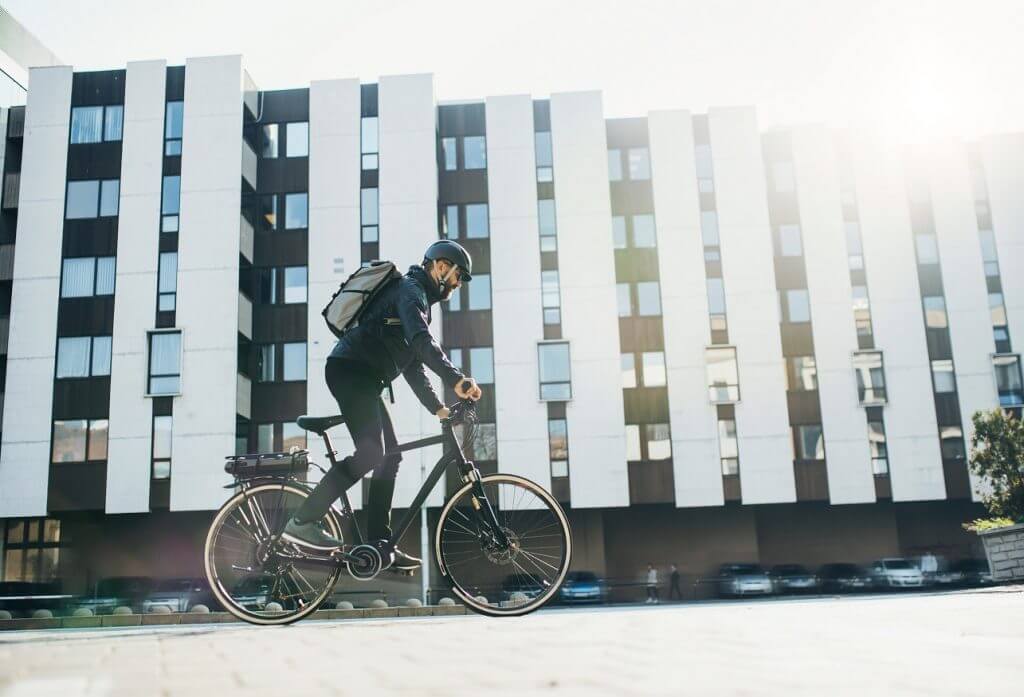 Settlement reached for cyclist after insurers deny liability
Personal Injury specialist, Laura Swaine, recently settled a cycling injury claim following the driver fleeing the accident site and refusing to provide their details to the cyclist.
Our client had been riding their bike along a quiet road in Barnes when the driver of a car suddenly pulled out of a parking space to do a U-Turn. Our client had no chance to avoid the collision and was struck by the front right panel of the car.  At the time of the collision, the driver asked the cyclist if he was alright and provided her telephone number and name.
Driver admits liability
The cyclist then contacted the driver for her vehicle registration number. During this call, the driver told our client that the accident was his fault and she would not provide any of her details to him!
Laura advised her client to contact the police and provide them with all the information regarding the accident along with the camera footage he had showing the accident. The police were able to find the driver and prosecute her for driving carelessly and failing to provide insurance details in the event of an accident.
Police obtain the driver's insurance details
Once the police had obtained the driver's insurance details Osbornes Law was able to contact the insurers who initially denied liability stating that the cyclist was to blame for the accident as he cycled into the back of the driver's car.  Although camera footage was sent to the insurer, they, unfortunately, continued to deny liability. Medical evidence detailing all injuries sustained was also sent to the insurer, however, they were not willing to settle the claim. On this basis, we advised our client to allow us to issue Court proceedings on his behalf.
A letter was sent to the insurer setting out the evidence we would place in front of the Court and then advised our offer to settle would remain open for 14 days, after which Court proceedings would be issued.
Insurer accepts offer
The insurer eventually settled accepting our offer.
Read our blog to find out what immediate steps you should take if you have been involved in a cycling collision. 
In cases where the insurer is not willing to accept that their driver was liable for the accident, our specialist cycling accident lawyers can help push the case forward towards settlement.
Osbornes Law specialise in cycle accident claims, helping cyclists who have been injured following a collision. The firm is the legal partner to the London Cycling Campaign (LCC).
To speak with Laura Swaine about your injury please call us or fill in an online form and we will call you back.
Speak to Laura today
Email us Send us an email and we'll get back to you
The team offers specialist expertise in cycling-related injury claims and regularly acts for foreign nationals.


Laura is a seriously good junior lawyer who has experience and judgement beyond her years

Laura is very lovely with clients whilst also being a robust negotiator and litigator.

Laura is very good in her commercial awareness, settlement values and how she can push cases. 

Laura Swaine is a very able solicitor who handles her own caseload as well as assisting on the most serious of cases. Extremely efficient and knowledgeable.

Stuart Kightley regularly handles cases involving brain injuries, fatal accidents, cycling collisions and workplace accidents.

The group is noted for its expertise in matters relating to cycling injuries, and is the official legal partner of the London Cycling Campaign charity.

"Throughout this Laura have been incredibly professional, patient, and continuously offered great advice on how to proceed – I would definitely recommend Laura to anybody else who encountered the same situation as me."

"Laura has handled my case very efficiently and I am very happy with the way she has represented me. I wish everyone in the near future that they get such sympathetic, speedy and correct representation that I have received from her."

"Laura carefully explained the procedure which gave great reassurance. I am particularly grateful for the effort made in obtaining physiotherapy for me which made so much difference to my recovery and mobility."

"Laura continued to fight our case for 4 years, keeping us updated at every step of the way and patiently answering any queries. She took care of things end-to-end with minimal involvement from us. This was a pain-free process and I will certainly be recommending Laura's services to others."

"Offers specialist expertise in cycling-related injury claims."

"Osbornes often handles claims valued at over £1m, particularly relating to severe brain and spinal cord injuries and niche areas such as cauda equina syndrome and cycling accidents."