Farming accidents high risk for self-employed
5 Jan 2021 | Maria Tiron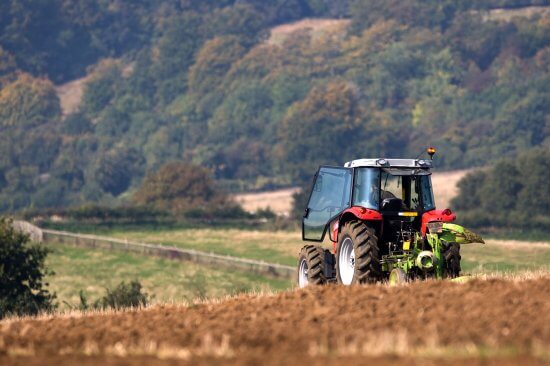 Agriculture represents a dangerous industry in the UK, and according to the Health and Safety Executive's report 2020/2021, farm deaths rose by almost 80% in 2021 making agriculture the sector with the worst rate of worker fatal injury of all the main industry sectors.
41 people have died in farm-related accidents during the past 12 months, an equivalent to almost one person every week being killed while working in the UK agriculture.
Most of the time, those responsible for hiring workers as self-employed overlook all necessary health and safety precautions and expose their workers to serious injuries and illnesses.
In terms of worker deaths, in 2020/2021 it was recorded the highest number of deaths over the last 5-years for self-employed workers. This is not at all surprising as in most situations those self-employed do not enjoy many of the employment rights granted to permanent workers. We often represent self-employed clients, and in most cases, we argue for our clients that they should normally be considered employees, irrespective of whether they are treated as self-employed for tax and National Insurance purposes, if their working arrangements are consistent with a contract of employment (they work in an agreed way, only for that business, are under the control of the farmer/employer and are using tools and materials supplied by the farmer/employer).
Every year these statistics reflect the need of reminding farmers and employers to aim at maintaining good standards of health and safety as this represents a fundamental requirement of a sustainable agricultural business. Risk assessments should carefully analyse what could potentially cause harm to people, so that decisions can be made as to whether enough precautions are taken or if more should be done to protect the people as far as 'reasonably practicable'.   It is very important that they take into account each potential hazard and are clear about who might be harmed, it can be the employees, casual workers, members of the public, contractors and even their own family. Training in how to use protective measures, such as guards on machines, PPE and safe methods of work is vital but most of the time overlooked by the employer.
Being left severely injured can be devastating for the injured worker and for those looking after someone with a serious injury. Although agriculture has a reputation for being a dangerous industry that does not mean that the employer is allowed to be more relaxed when it comes to health and safety, if anything, we believe that they should be even more cautious.
If you would like to speak to Maria Tiron, a solicitor in the personal injury team, about an accident at work claim, please call us, or complete an online enquiry form.
Thank you for the hard work and patience and for being so patient with my constant questions.

"I have found Osbornes to be thorough, clear and understanding from the initial call. They do exactly what they say they will and with passion! I would recommend them to anyone".

Very good efficient service. Would not hesitate to use again.

I will use Osbornes for any future needs.

I don't think I could have asked for anything more. One of the best dealings I've had with the legal profession.

Sam was excellent and very professional in dealing with our claim.

My claim was dealt with efficiently and professionally. Communication was excellent, and timely. Shrewd and sound advice was provided at every stage of the claim from beginning through to completion. On the basis of my personal experience I would strongly recommend Osbornes.

I just wish to thank you for your hard work and successful outcome. I am pleased with the result and would recommend you and your firm to anyone in the future.

Ben Posford 'knows how to maximise the value of the claim for his clients'.