£250,000 settlement for client injured in forklift accident
11 Apr 2023 | Sophie Davies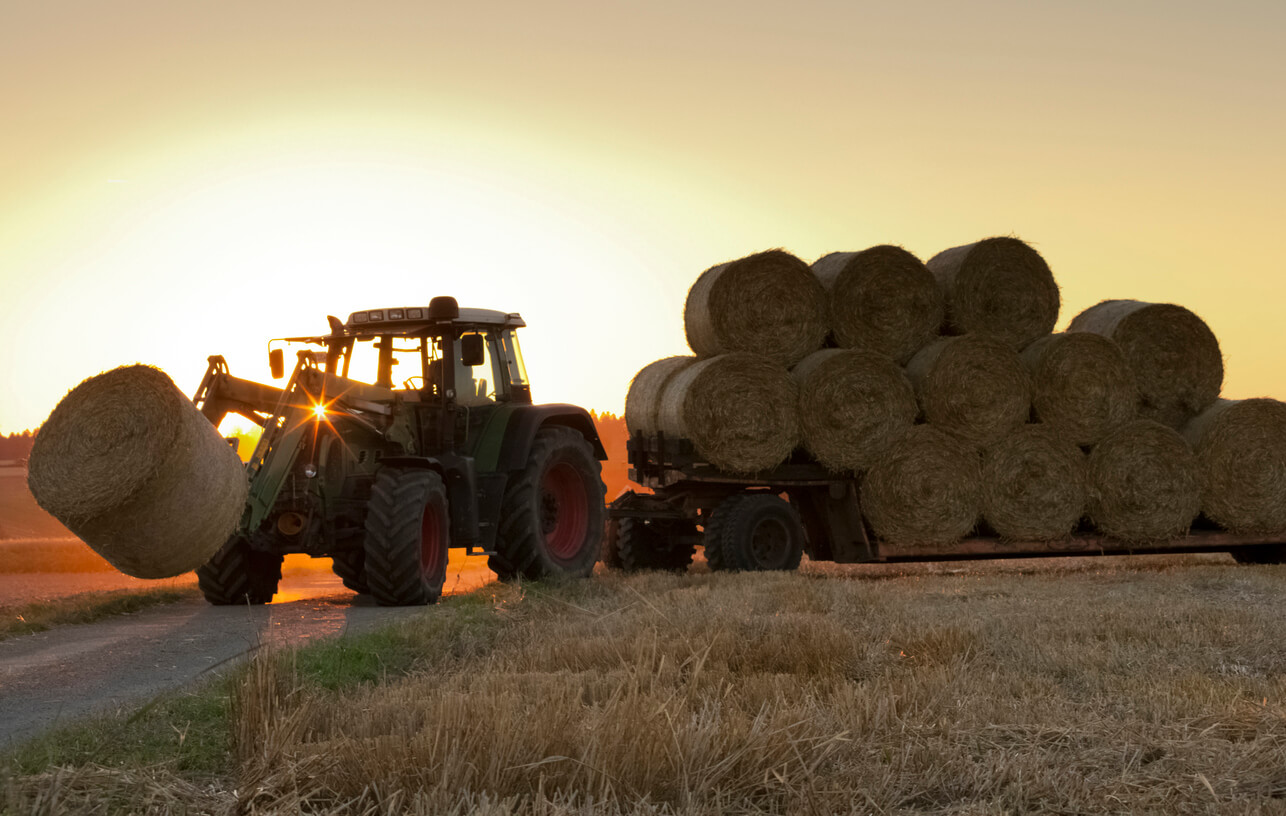 Sophie Davies, a specialist personal injury lawyer at Osbornes Law, recently represented a client who suffered life-changing injuries following a work accident involving a forklift truck.
The driver of the forklift truck, who was new to the job, incorrectly started unloading hay bales from the lorry without warning our client. The forklift driver lost control and dropped a bale of hay on the back of our client's neck.
Our client's neck, wrist and ribs were broken when the half-tonne hay bale landed on him.
Our client instructed Osbornes 2.5 years after the incident, during which time he had received no sick pay and was not even paid for the shift he was working when injured. Further to this, our client's employer blamed him for the incident and did not admit liability.
Sophie Davies quickly secured an admission of liability, however, the employer's insurers continued to say that our client was partly at fault for standing in the wrong place!
Following negotiations, we were able to achieve a financial settlement of £250,000 for our client. The case was settled in just over one year, during this time we organised for our client to be seen by specialist doctors and instructed an expert barrister.  
Sophie Davies comments:
"Our client suffered extensive injuries in what was a totally avoidable incident, which was exacerbated by the employer not admitting responsibility and blaming our client. We are pleased to have negotiated a significant financial award for our client, which takes into account that he will sadly never fully recover from his injuries".  
Sophie is a partner at Osbornes and head of personal injury at Osbornes. To speak to Sophie and her team please call us or fill in the form below.
The personal injury team at Osbornes Law is ranked as a leading department in London and is singled out for our expertise in life-changing, catastrophic injuries.
Contact Sophie today
Email us Send us an email and we'll get back to you
Sophie is personable and bright with the complete trust of her clients. She works with enthusiasm and dedication.

Sophie's knowledge of any given catastrophic case she's working on is compendious, returns all the details and is able to deploy them effectively. 

Sophie is gentle, determined and efficient. She absolutely knows what she is doing and is a really good practitioner.

Sophie Davies is particularly adept at dealing with challenging claims by European nationals who have suffered serious injuries in the UK.

Sophie Davies is outstanding. She takes on tough cases and pushes them to a successful conclusion.

"Sophie and Elma were invaluable in guiding me through the process of making my insurance claim, and helped me reach the best possible outcome from the worst possible situation. The tremendous loss I dealt with from the accident was absolutely compensated for, and I would have been beyond incapable of achieving this without their help. It doesn't beg thinking what I would have done without them.""

"You've been the most amazing, understanding, professional, compassionate [and] respectful... I did not dream I could end up in better hands. There are no words to describe my appreciation and gratitude."

"Excellent help and advice from Sophie in a car accident claim. The work was done on no win no fee basis, the final fee was very reasonable, very satisfied with the outcome which we would not have achieved without such a knowledgeable advice."

"Sophie Davies' guidance and suggested opportunities to strengthen my case as well her experienced and supportive handling of issues that arose over the twenty months, made the whole experience predictable and stress free. I have no hesitation in highly recommending Osbornes."

"I would like to say, I was lucky to have Sophie Davies as a lawyer. She was very good at explaining in detail the legal terms, clarifying the procedure and the possibilities. She has a very deep knowledge and experience."

"Thank you and thank you once again for all your hard work and support through it all. "

"I am really happy with the result Osbornes solicitors got me and that I received such a personal, friendly service and support throughout."