Cererea de neglijență impotriva medicului de familie care a dus la deces a fost soluționat cu succes
5 Jul 2023 | Andreea Martin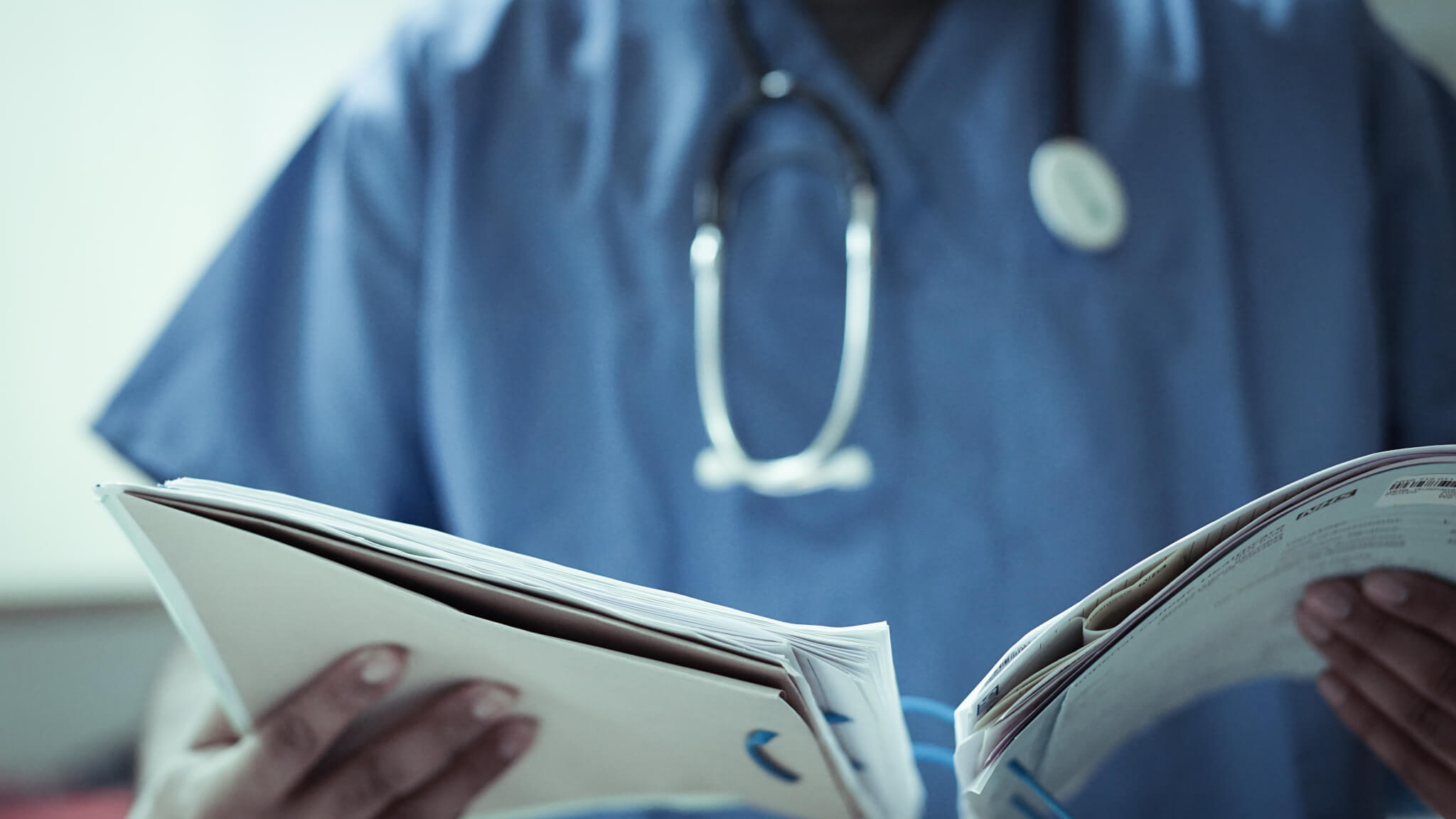 Osbornes a acționat pentru o reclamantă care a introdus o cerere în numele succesiunii fiului ei defunct, X, în legătură cu tratamentul neglijent din partea mai multor medici generali la cabinetul său de medicină generală.
X era diabetic de tip 1 și fusese diagnosticat în ianuarie 2008. X lua rețetă de insulină pentru a-și controla diabetul. Diabetul lui X era monitorizat și gestionat de medicul său de familie.
În iulie 2020, X s-a simțit rău și a avut o consultație telefonică cu un medic de familie. El a descris un istoric de 4 săptămâni de simptome de apetit redus, oboseală și dificultăți de respirație, împreună cu episoade de frisone. El a fost informat că este probabil să fi suferit de COVID-19 și că acum se confrunta cu simptome post-virale. El a fost sfătuit să-și verifice temperatura și saturațiile de oxigen în weekend și să anunțe cabinetul dacă nivelul de oxigen a scăzut.
Aproximativ 7 săptămâni mai târziu, X a avut o a doua consultație telefonică, dar de data aceasta cu un alt medic de familie. El a descris dificultăți și oboseală semnificative și a cerut analize de sânge, care au fost comandate. X a participat la cabinetul de medicină generală 8 zile mai târziu, pe 24 septembrie 2020, pentru o evaluare a diabetului și au fost, de asemenea, prelevate sânge pentru testare.
Rezultatele testelor de sânge ale lui X au fost raportate ca anormale în ziua următoare, necesitând contactarea lui X. Laboratorul a cerut ca testul de sânge să fie repetat pentru nivelurile de glucoză din sânge și o hemoleucogramă completă, dar nu a fost dat niciun motiv pentru acest lucru la momentul respectiv. X a fost chemat din nou la laborator pentru teste de sânge repetate pe 8 octombrie 2020.
X a avut o a treia consultație telefonică cu un alt medic de familie la 30 septembrie 2020. Până atunci, X s-a deteriorat și a suferit de oboseală severă, amețeli și vărsături. X a fost solicitat să participe la cabinetul de medicină generală pentru o întâlnire față în față 2 zile mai târziu. X nu a participat la întâlnire și a fost găsit, din păcate, decedat la 3 octombrie 2020. Cauza principală de deces a lui X a fost cetoacidoza hiperglicemică și diabetul zaharat.
Acuzațiile împotriva medicilor de familie au inclus, dar nu s-au limitat la:
incapacitatea de a lua în considerare diabetul cronic de tip 1 al lui X;
neoferirea unei întâlniri față în față;
eșecul de a înregistra un istoric adecvat și de a oferi sfaturi adecvate privind plasele de siguranță;
nearanjarea urgentă a testelor de sânge repetate;
eșecul de a considera un diagnostic diferit;
Pârâții au negat răspunderea, cu toate acestea, Osbornes Law a continuat cu argumentele noastre și a contestat răspunsul și motivele lor de negare. Pârâtul a înaintat ulterior o ofertă de soluționare și, în urma negocierilor, Osbornes Law a soluționat cu succes cererea pentru reclamant în termen de 9 luni de la data instrucțiunii.
Pentru a vorbi cu un avocat specializat în neglijență medicală, contactați-ne la 0207 482 8445 sau completați formularul de contact online.
Contactați Osbornes pentru a discuta cu un avocat român specializat în cazuri de malpraxis medical
Sunați pentru a discuta cu un avocat român chiar astăzi 0207 482 8445
Contactați-ne acum Completați formularul online
Bună ziua, ma numesc Elena și am fost implicata într-un accident de mașină, eu pieton fiind și partea vătămată. Datorită celor de la Osbornes Law și în special doamnei Alexandra Culic am primit compensația pentru daunele cauzate.
Va mulțumesc încă odată Osbornes Law și Alexandra Culic

Stephanie has developed a particularly strong reputation for her handling of birth injury claims, as well as cases concerning surgical negligence and delays in surgery.

Am avut un accident in Anglia , am colaborat cu aceasta firma . O durat aproape 2 ani ce i drept dar sa rezolvt vina find a inculpatilor . Este o firma serioasa vo recomand cu incredere deplina .

Recomand cu incredere! Sunt o firma serioasa de avocatura care ofera servicii de calitate prin angajati foarte bine pregatiti.

Recomand cu incredere! Sunt cea mai serioasa firma de avocatura care ofera servicii de calitate prin angajati foarte bine pregatiti.

Avocati de incredere si bine pregatiti. Multumesc mult!

Va recomand cu încredere aceasta firma deoarece ofera servicii prompte si foarte bune. Redirectioneaza solicitarile si pe alte domenii, gasind rezolvare problemelor.

"An excellent firm which achieves fantastic outcomes for clients."

"Stephanie Prior takes on complex cases and gets excellent results. She has a background in medicine which serves her clients well and is a realistic but tough litigator."

"Stephanie Prior is hugely dedicated, adored by her clients, tenacious, efficient and extremely knowledgeable."

"Stephanie Prior is very good with troubled clients and is easily able to make them feel at ease."

"Stephanie shows sensitivity and deals with things in an understanding way."

Osbornes provides a very intimate and personal client service which is increasingly rare in this sector.

The lawyers in the team are highly experienced and will drive cases very hard on behalf of their clients.

"Stephanie Prior has a realistic attitude to the complexities of the cases. She wins the trust of her clients and goes the extra mile to ensure they get the best outcomes."

"Stephanie Prior... manages a varied caseload, including obstetric claims, child and adult brain injury cases and fatal and non-fatal spinal cord injury cases."

"Stephanie is experienced, knowledgeable of all aspects of clinical negligence work, and strategic in running cases."

"The team were extremely professional in putting my needs first. There was a joined-up approach to catering for the client, and all lawyers involved were briefed and constructive."

Stephanie Prior is always very professional and kind. Highly recommended.

Quite simply excellent, with a highly competent and well-rounded team. They understand complex medical litigation and have been our lifesavers, and we will always owe them our immense gratitude.