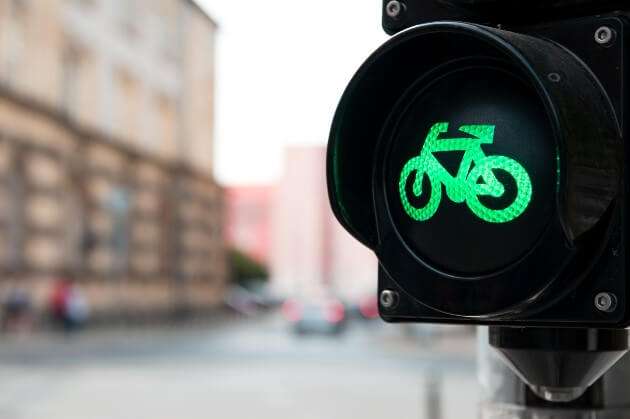 Our client was thrown off his bicycle after being hit by a lorry. He suffered a severe spinal cord injury. Despite footage from a camera mounted at the front of the lorry which shows the collision in full, liability is denied. Collision reconstruction experts have been instructed.
Find out how to make a bike accident claim
Our client is now wheelchair reliant and has required adapted accommodation as well as nursing care. This case is ongoing, however, we are pursuing a seven-figure cycle accident compensation settlement for our client.
Back and spinal injuries are common in cycling accidents and can have catastrophic consequences. Typical spinal injuries from a bike accident include fractures, spinal cord damage, slipped discs, coccydynia (injury to the coccyx) and spondylolisthesis (where vertebra slip out of position).
In cases such as this, collision investigators analyse all of the information available including damage to vehicles involved in the accident, injury patterns and other evidence at the scene to determine the likely speed and direction of travel of the parties involved prior to the accident in order to establish liability. Investigators also review Police reports and other expert reports as the basis for preparing evidence. Detailed information about the scene of the accident can be crucial in serious injury claims as it provides impartial evidence as to the cause of the incident.
If you have suffered an injury due to a bike accident, you may be able to claim compensation. Call our specialist bicycle accident lawyers for a free consultation on 020 7485 8811.
Contact us today
Email us Send us an email and we'll get back to you
"Stephanie Prior is excellent to deal with. She keeps everything up to date and works extremely hard for the clients and their families."

"I have greatly appreciated your help, guidance and support throughout the whole process of dealing with the estate. It has been a real pleasure working with you and in particular being able to discuss my thoughts and questions on how particular aspects should be handled; and I have valued as your common sense approach as well as your technical/legal knowledge. I know I speak for all the family, nieces and nephew included, when I express our heartfelt thanks for all you have done and, not least, your sympathy for the family."

Stuart Kightley is praised for his expertise in catastrophic and fatal claims. Clients say he is very impressive, in terms of both his experience and his management of the personal injury team.

Samuel O'Flaherty has managed 3 different claims regarding housing (possession/eviction order) and benefits entitlement to date. His service is impeccable. He is extremely thorough in his investigations and has achieved two successful outcomes for the client so far. I have complete faith that success with the third outcome will be achieved through his diligence and commitment to providing a top quality service. I would highly recommend his services and that of the Osborne Law in general to anyone who needs legal representation to address such matters.

I am so thrilled with my Osbornes solicitors. Manjit is really professional, patient, attentive and helpful. I am really satisfied and thankful with her winning my case and with the £6,500 compensation I received from Southwark Council.