IT Worker Receives £40,000 Following Cycle Accident
18 May 2021 | Nicola Hall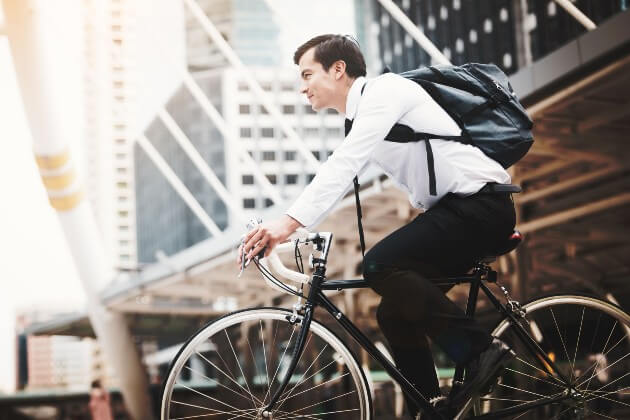 An IT worker was hit whilst on his commute by a car turning right across his path while he was cycling straight ahead in a cycle lane. He suffered injuries to his shoulder, elbow and wrist. He would experience long term problems as a result. The personal injury claim settled for £40,000.
If you have suffered an injury due to a cycling accident, you may be able to claim compensation. Call our specialist bicycle accident lawyers for a free consultation on 020 7485 8811.
Contact us today
Email us Send us an email and we'll get back to you
"Lisa Pepper is "caring and considerate of the issues behind a matter, and will speak directly if she feels clients need that advice."

Nick Leahy has been my Solicitor throughout this journey and has been absolutely amazing; kind, approachable and extremely supportive... Through some dogged determination by Nick we achieved our goal without having to go to trial. I cannot thank Nick, Stephanie and all of the team at Osbornes highly enough for achieving a very favourable settlement, the outcome of which will make a huge difference to myself and my family.


Stephanie Prior is a first-rate clinical negligence specialist whose industry, great experience and medical background put her in an exceptional class.

Thank you and your delightful team for all your helpful assistance.

"Firmly resolute yet pragmatic, Stuart Kightley at Osbornes is a first choice for referrals in the profession."