Fatal cycling accident settled for £350,000
23 Apr 2021 | Kate Milton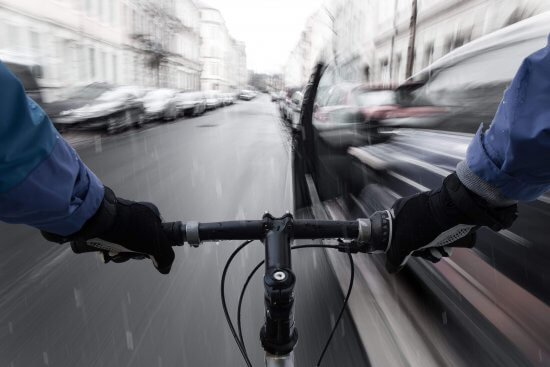 Osbornes act for family of cyclist tragically killed following collision
Osbornes Law have helped the family of a cyclist who was killed on the road, bring a civil claim for damages.
Our client, who lived in Essex, was cycling home after completing a night shift at work. He was tragically killed by a speeding driver. Despite the best efforts by the paramedics who attended the accident, our client was pronounced dead at the scene.
Kate Milton, who specialises in fatal accident claims, comments: "The deceased, who was Romanian, was an incredibly hard working family man who fell victim to a speeding driver. His death has had a devastating impact on his wife and two daughters as well as other family members in Romania. Working with our dedicated Romanian team, led by solicitor, Maria Tiron, we were able to issue a civil claim in the High Court and eventually secure £350,000 in damages for the family."
Under the Fatal Accidents Act 1976, the dependants of someone killed in an accident which was not their fault is entitled to make a claim for compensation."
Making a fatal accident claim
Bringing a fatal accident claim can be a long and complicated process and it is therefore necessary to seek advice from an experienced personal injury who specialise in fatal claims.
Osbornes Law have built up a name for being experts in fatal claims and other serious injury claims.
When it comes to the financial award there are two different types of award. The victims claim and dependency claim. In this case, we were able to help the family with a dependency, which is to help compensate for the financial support lost. This claim takes into account how much the deceased earned and employment benefits including pensions.
In addition, there is also the possibility of claiming a statutory award for bereavement. The amount is fixed by law and stands at £15,120 from May 2020. This is separate from the amount you are entitled to claim as a dependant.
Not all family members can claim a bereavement award. It's important to speak to a specialist fatal accident solicitor for advice.
Legal advice in Romanian
We know that dealing with a lawyer is daunting for anyone. This is especially true when English is not your first language and you have suffered such a serious injury. In this case, our client had only been in the UK for a few months.  Our Romanian speaking legal team are therefore crucial in answering all of your questions and explaining the process to you in Romanian. If you do not speak English, your whole case will be conducted in Romanian including all documents and letters we send to you.
Why Choose Osbornes Law
Osbornes Law have been providing expert legal advice and guidance for over 45 years. We are ranked by Chambers UK and The Legal 500 as one of the leading personal injury law firms in London. We also feature in The Times Best Law Firm Guide, noted for our expertise as leading personal injury lawyers.
To speak to a serious injury lawyer, please call us or complete an online enquiry form.
"Kate has a fantastic manner with clients which, coupled with her keen eye for detail and excellent grasp of personal injury litigation, makes her a formidable litigator".

"I had a road traffic accident in 2016 and Kate Milton didn't just secure my very satisfactory settlement but also put everything in place to make sure my long recovery was made as easy and comfortable as possible. Kate was knowledgeable, professional and compassionate. I had total faith that she would deliver all my target outcomes both financially and physically. Hopefully, I won't need Kate again but if I do, I'll know who to call".

"I cannot recommend Kate Milton highly enough. Over the course of 5 years, Kate was on hand to support and guide my wife through my case. Her experience and expertise meant we always had total trust in the advice we received. No amount of money can heal the injury I have sustained, however, the damages I received take the worries out of the future and mean I can get on with my life without having any ill feeling or regret."