Cyclist Receives £6,000 For Neck And Back Injuries 18 May 2021 | Nicola Hall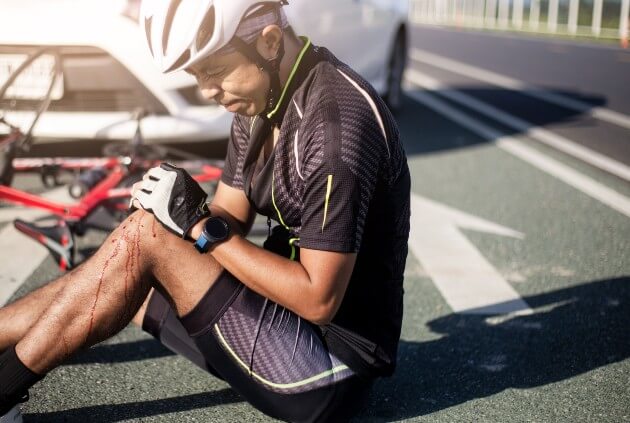 Our client hit his bicycle brakes as he approached queuing traffic. As he was doing this he was passing a side road to his left. A vehicle travelling in the opposite direction failed to see our client as he attempted to turn right into the same side road. He drove straight into our client, knocking him to the ground.
Our client suffered multiple injuries, the most serious being injuries to his neck. Medical reports were sought to corroborate this. Liability was admitted by the driver's insurance company and also a further medical report commissioned by us to prove that the injury had not healed as quickly as was initially thought. The case settled for over £6000, which included compensation towards the travel costs he incurred whilst recovering from his injuries.
If you have suffered an injury due to a bike accident, you may be able to claim compensation. Call our specialist cycle accident solicitors for a free consultation on 020 7485 8811.
Contact us today
Email us Send us an email and we'll get back to you
"Osbornes Law have captured the magic of keeping the customer service levels of a smaller firm whilst having all the expertise and power of the biggest firms."

Osbornes is commended for its 'rare level of commitment'.

"Jenny was fabulous….full stop!"

I am very thankful to your support and prompt action in this matter which ended with good result … I have found your services very helpful and will request your guidance again when I need support in the sale of my property successfully … Many thanks for keeping me informed and your hard work in supporting me during my difficult time.

"Literally, putting your future in their hands, Robert Aylott and the team at Osbornes Law took the uncertainty, vulnerability and fear resulting from a catastrophic life event and turned it into a safety net for the rest of my life. Empathy, professionalism and delivering exactly what they say. You're safe in their hands".