Cyclist Receives £6,000 For Neck And Back Injuries
18 May 2021 | Nicola Hall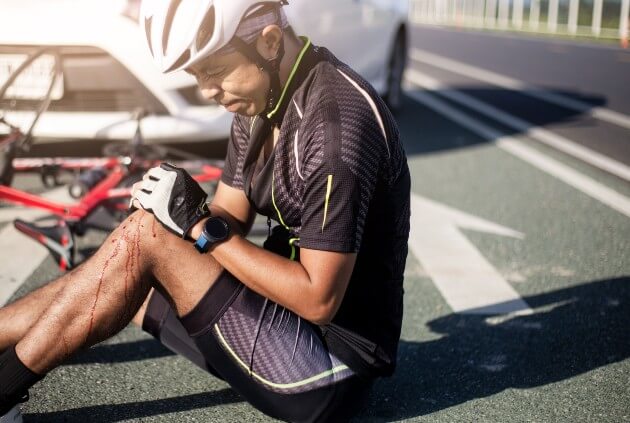 Our client hit his bicycle brakes as he approached queuing traffic. As he was doing this he was passing a side road to his left. A vehicle travelling in the opposite direction failed to see our client as he attempted to turn right into the same side road. He drove straight into our client, knocking him to the ground.
Our client suffered multiple injuries, the most serious being injuries to his neck. Medical reports were sought to corroborate this. Liability was admitted by the driver's insurance company. A further medical report was commissioned by us to prove that the injury had not healed as quickly as was initially thought. The case settled for a lump sum of over £6000, which included compensation for the travel costs he incurred whilst recovering from his injuries.
There are no set amounts for compensation as a result of a cycling accident. The compensation the claimant receives is dependent upon how serious the injuries are and the resulting financial costs. These costs include medical care, lost income as a result of the accident, damage to the bike and any equipment including things like mobile phones and laptops that get damaged.
If you have suffered an injury due to a bike accident, you may be able to claim compensation. Call our specialist cycle accident solicitors for a free consultation on 020 7485 8811.
Contact us today
Email us Send us an email and we'll get back to you
Lisa Pepper gave me clear, level-headed and sensible advice during her handling of my divorce, and she demonstrated excellent understanding of the relevant law. She was on my side but fair and pragmatic, and her advice was always given with an eye to what was both equitable and achievable, and in line with the collaborative approach I'd wanted.

Lisa Pepper is very thorough in her preparation and has super personal skills to put parties in mediation at ease

Lisa Pepper is a noted collaborative lawyer, and recently acted successfully on a client's leave to remove application to Australia.

"I have greatly appreciated your help, guidance and support throughout the whole process of dealing with the estate. It has been a real pleasure working with you and in particular being able to discuss my thoughts and questions on how particular aspects should be handled; and I have valued as your common sense approach as well as your technical/legal knowledge. I know I speak for all the family, nieces and nephew included, when I express our heartfelt thanks for all you have done and, not least, your sympathy for the family."

Lisa Pepper is a talented lawyer and we regularly refer to her for mediation