Cyclist Receives £6,000 For Neck And Back Injuries
18 May 2021 | Nicola Hall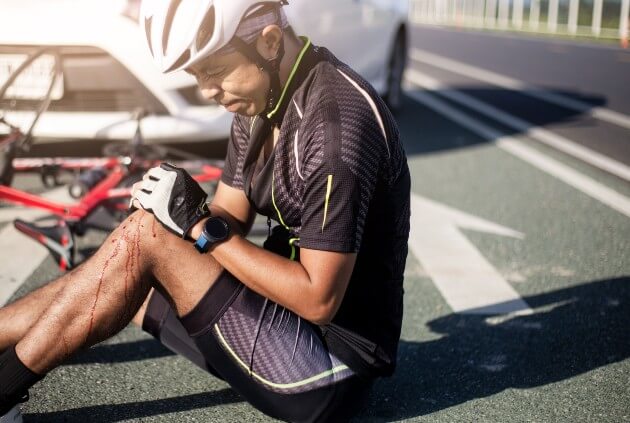 Our client hit his bicycle brakes as he approached queuing traffic. As he was doing this he was passing a side road to his left. A vehicle travelling in the opposite direction failed to see our client as he attempted to turn right into the same side road. He drove straight into our client, knocking him to the ground.
Our client suffered multiple injuries, the most serious being injuries to his neck. Medical reports were sought to corroborate this. Liability was admitted by the driver's insurance company and also a further medical report commissioned by us to prove that the injury had not healed as quickly as was initially thought. The case settled for over £6000, which included compensation towards the travel costs he incurred whilst recovering from his injuries.
If you have suffered an injury due to a bike accident, you may be able to claim compensation. Call our specialist cycle accident solicitors for a free consultation on 020 7485 8811.
Contact us today
Email us Send us an email and we'll get back to you
"They have an expanding profile in personal injury and clinical negligence and offer a superb, broad service in accidents abroad, enabled by their recruitment of bilingual legal executives who can guide non-English speakers through complex litigation."

"We received an excellent service from Maria Elliot who made sure that our sale and purchase went through smoothly and we were kept updated and informed every step of the way."

Associate Edward Taylor stands out for his expertise in legal challenges enforcing and protecting the rights of young refugees and asylum seekers.

"Thank you for all your work you did for me you were amazing, I would definitely recommend you to my friends and I would definitely use your service again."

We are very pleased with the services of Osbornes. Highly professional and through with close attention to detail.