Limb amputation to pedestrian awarded £1.8million
1 Jul 2021 | Kate Milton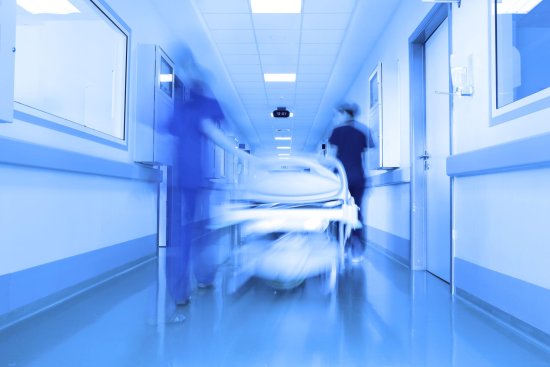 Our client suffered life-changing injuries as she was walking home from work. A speeding driver lost control of his vehicle and mounted the pavement, driving into our client. Tragically the driver of the vehicle and a friend of our client who was walking with her was killed in the accident.
As a result of the accident, it was necessary for our client to have her left arm amputated.
Serious injury lawyer, Kate Milton, who acted for the lady says: "My client, who is Romanian had only been living and working in the UK for a few months before the devastating accident occurred. The injuries and impact of the accident were so severe that it was important for my client to get expert help when making her claim. At Osbornes we have a Romanian team, headed up by solicitor, Maria Tiron. Maria and her team were able to explain the whole process to our client and her family. Working together we were able to negotiate an award of £1.8million in damages for our client."
In addition to the financial package, Kate was able to ensure her client had access to the appropriate, and ongoing, medical care and physiotherapy, focussing on the rehabilitation of her client.
Why choose Osbornes Law?
Amputation claims can be very complicated as there are different types of amputations. It is therefore very important to be represented by a personal injury lawyer who has the experience and specialises in such claims. Osbornes have over 45 years of experience in dealing with serious injury claims. Our specialist lawyers work hard to secure you the best possible compensation award. We will negotiate an award that covers any loss of earnings and expenses incurred due to your amputation.
Our lawyers also focus on your rehabilitation and make sure the cost of a suitable prosthesis and necessary adaptations to your house and car, as well as other associated costs, are considered. Finally, the financial package we achieve for you will go some way to compensate for your pain and suffering, including any side effects that you suffer from the amputation, both physical and mental.
Legal advice in Romanian
We know that dealing with a lawyer is daunting for anyone. This is especially true when English is not your first language and you have suffered such a serious injury. In this case, our client had only been in the UK for a few months.  Our Romanian speaking legal team are therefore crucial in answering all of your questions and explaining the process to you in Romanian. If you do not speak English, your whole case will be conducted in Romanian including all documents and letters we send to you.
Osbornes work with the leading amputation charity
We are proud to be a legal partner to The Limbless Association. This leading charity fights hard for the rights of those who have suffered an amputation, campaigning to make sure all amputees are able to live a full and rewarding life post-injury. As approved lawyers, Osbornes Law fully supports all campaigns and initiatives.
To speak to one of our serious injury lawyers, call us or complete an online enquiry form.
"Kate has a fantastic manner with clients which, coupled with her keen eye for detail and excellent grasp of personal injury litigation, makes her a formidable litigator".

"I had a road traffic accident in 2016 and Kate Milton didn't just secure my very satisfactory settlement but also put everything in place to make sure my long recovery was made as easy and comfortable as possible. Kate was knowledgeable, professional and compassionate. I had total faith that she would deliver all my target outcomes both financially and physically. Hopefully, I won't need Kate again but if I do, I'll know who to call".

"I cannot recommend Kate Milton highly enough. Over the course of 5 years, Kate was on hand to support and guide my wife through my case. Her experience and expertise meant we always had total trust in the advice we received. No amount of money can heal the injury I have sustained, however, the damages I received take the worries out of the future and mean I can get on with my life without having any ill feeling or regret."