Osbornes wins High Court victory for spinal cord injured claimant
19 Jun 2019 | Ben Posford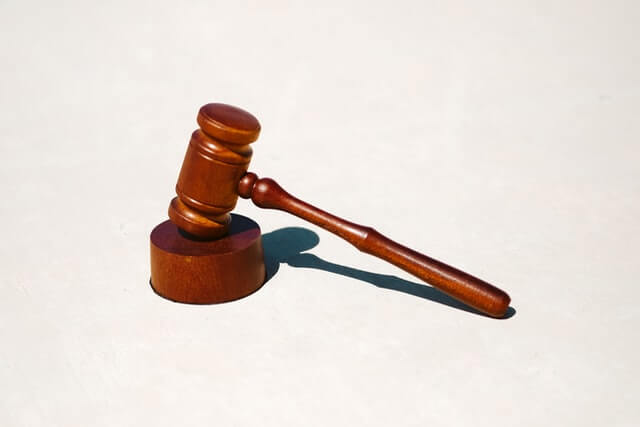 Ben Posford at Osbornes Law represented former nursery worker Aileen Cooper who has secured a legal victory in the High Court. Her employer has been found liable for the spinal cord injury she suffered placing a baby into a defective cot.
Mrs Cooper, who is 45 and from Luton, worked at the Rothamsted Little Stars Nursery in Harpenden, Hertfordshire, which is run by Bright Horizons Family Solutions. She claimed the nursery was in breach of health and safety regulations when it required her to place a six-month-old baby into a broken cot at work.
The Defendant normally used cots with a drop downside, as opposed to a fixed side, to prevent employees from injuring themselves when lifting babies in and out. In Mrs Cooper's case, the mechanism was defective so the side could not be lowered, and as a consequence, she suffered an agonising injury to her back.
Mrs Cooper suffered her injury on 2nd June 2009 when she leaned over the side of a cot at work to lower a baby into it, and just as she was placing him on the mattress she felt a sharp pain in her lower back. She then sat on a chair to soothe the baby as he lay in the cot. As she twisted to put her arm over the side of the cot to stroke the baby's back, she heard a loud crack and her legs became heavy and numb.
Mrs Cooper was admitted to hospital a few days later for emergency spinal surgery, but by then it was too late to reverse the effects of the injury she suffered to her spinal cord.
Medical experts giving evidence at the trial said that the two-stage accident at work caused a disc prolapse in Mrs Cooper's back to protrude into her spinal canal, damaging her spinal cord and causing a rare condition known as Cauda Equina Syndrome.
At trial, it was successfully argued that Mrs Cooper's employer had failed to follow its own health & safety risk assessments even though they knew she had a bad back, and required her to use faulty cots in breach of their own manual handling procedures.
The amount of compensation Mrs Cooper will receive will be decided at a later hearing. Cauda Equina Syndrome often attracts compensation awards in excess of £1 million, because sufferers seldom return to work, require fully adapted accommodation, and need daily assistance from carers.
Mrs Cooper was represented by specialist spinal cord injury solicitor Ben Posford, who is a Partner and Head of the Catastrophic Injury Department at Osbornes Solicitors. He said of today's win:
"It is often the case that claims such as these are criticised for favouring employee rights over the commercial interests of employers. In this case, however, Aileen's employer, one of the largest childcare companies in the world, knew she had a bad back and identified sensible precautions for injury prevention. Sadly they failed to follow those procedures in the nursery where she worked. Consequently, Aileen suffered a spinal cord injury that could have been entirely avoided, and that is why she won her claim.
"Aileen has been left severely disabled and continues to deal with the after-effects on a daily basis. It is saddening that the extent of her injuries could have been so easily avoided if her employer had taken more care to repair the cots in the nursery, and followed their own guidelines for keeping employees safe.
"Aileen is a positive and caring woman despite all she has been through. Today we have secured her the victory she needs to fund her future housing, mobility and care needs."
In the judgment handed down on 31 July 2013 by Mr David Pittaway QC, sitting as a High Court Judge, he clarified his reasoning for agreeing with Mrs Cooper's case:
"The question of what involves a risk of injury must be context-based. Although lifting and putting down babies in cots may in the context of ordinary life be an everyday activity, in the context of a nursery it is necessary for the Defendant to have developed procedures for doing so, a fact which it recognised in its own assessment… The Defendant was aware of Mrs Cooper's pre-existing back condition and did not follow its own guidelines for employees with bad backs."
Following the judgment in her favour, Aileen Cooper said:
"I can't thank Ben enough for helping me win this case. Cauda Equina Syndrome is a little known condition that currently affects many in the UK – countless of whom will suffer in silence or face being misdiagnosed. I hope that my victory today will help raise the profile of the condition and others who suffer from it."
Cauda Equina Syndrome is the compression or damage of the nerves at the base of the spinal cord, causing progressively worsening disability. These include intense neurological back pain akin to permanent sciatica, bladder and bowel dysfunction or incontinence, and variable lower-limb paralysis requiring the use of mobility aids or a wheelchair.
Aileen Cooper was represented by partner Ben Posford at Osbornes Solicitors and barrister Daniel Lawson at 9 Gough Square.
For more information on Cauda Equina Syndrome or support for sufferers, see:http://www.caudaequinauk.com/welcome.php