Client left with brain injuries after car accident receives six figure settlement
28 Feb 2022 | Sophie Davies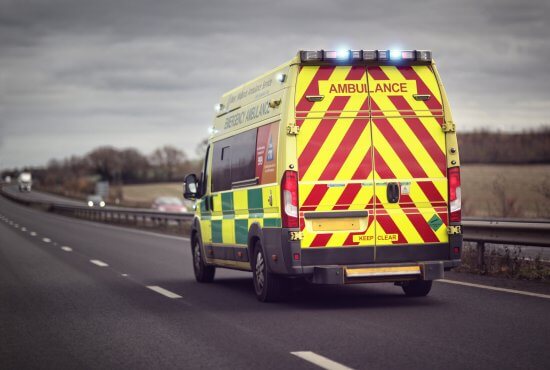 Our Spanish client was the front-seat passenger in a car driven by her husband who was involved in a high-speed road collision. She sustained multiple fractures and catastrophic brain injuries, with loss of peripheral vision, balance and reduced memory amongst other long-term symptoms. After life-saving surgery, she returned to Spain to continue her treatment.
A determined lady, our client worked very hard at her physical rehabilitation. She made a good recovery from her life-threatening injuries. Surrounded by a supportive family who encouraged her to feel independent, our client retained confidence in her abilities and the level of sometimes unobtrusive care that she was receiving daily was not immediately apparent. It was obvious that she could not return to her pre-accident work as an interpreter /translator, but as she was very near retirement it was the loss of quality of life, rather than her loss of earnings that was our main focus. A lady with many and varied interests she had been looking forward to a fulfilling retirement, which now looked very uncertain.
It was when the care expert travelled to Spain to stay with our client that the true extent of her care needs was revealed. The care report that we obtained provided strong evidence in support of the substantial six-figure settlement which we were able to achieve for our client, without the stress of her going to court.
Our client's lawyer, Sophie Davies, comments that this car accident claim highlights the acute importance of finding the right expert for your brain-injured client. Someone who understands, what can be, the subtle nuances of brain injury, and the difference between getting on with your life and living it. Our client benefited from an expert who spent sufficient time with her to appreciate the family dynamic. The expert's observations allowed her to identify the level of support needed to allow our client to live, as closely as possible, the type of life that she was enjoying before the accident.
With our team of Spanish-speaking lawyers, we can take on cases for clients who live in Spain, as well as for Spanish individuals based in the UK. To contact our Spanish-speaking lawyers, call Sophie Davies, or complete an online enquiry form.
"Sophie and Elma were invaluable in guiding me through the process of making my insurance claim, and helped me reach the best possible outcome from the worst possible situation. The tremendous loss I dealt with from the accident was absolutely compensated for, and I would have been beyond incapable of achieving this without their help. It doesn't beg thinking what I would have done without them.""

"You've been the most amazing, understanding, professional, compassionate [and] respectful... I did not dream I could end up in better hands. There are no words to describe my appreciation and gratitude."

"Excellent help and advice from Sophie in a car accident claim. The work was done on no win no fee basis, the final fee was very reasonable, very satisfied with the outcome which we would not have achieved without such a knowledgeable advice."

"Sophie Davies' guidance and suggested opportunities to strengthen my case as well her experienced and supportive handling of issues that arose over the twenty months, made the whole experience predictable and stress free. I have no hesitation in highly recommending Osbornes."

"I would like to say, I was lucky to have Sophie Davies as a lawyer. She was very good at explaining in detail the legal terms, clarifying the procedure and the possibilities. She has a very deep knowledge and experience."

"Thank you and thank you once again for all your hard work and support through it all. "

"I am really happy with the result Osbornes solicitors got me and that I received such a personal, friendly service and support throughout."