Significant lump sum for below the knee amputation
16 Nov 2021 | Sam Collard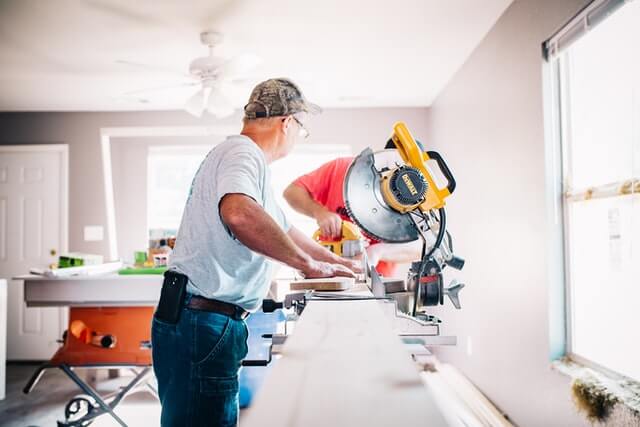 Mr N, a Romanian man in his 30s, came to the UK to work with his father-in-law in early 2018. He found work as a self-employed construction worker. In April 2018 he was working on a construction project at a residential house in London. He was bending over digging a fence post hole in the garden of the property when a tree stump grinder that was being used by another worker nearby suddenly made contact with his leg. He suffered a catastrophic injury to his left leg as a result and underwent emergency surgery at St Mary's Hospital in an attempt to save his leg.
Following surgery, Mr N's leg became infected and following several further surgeries during 2018 he had to undergo a below-knee amputation of his left leg in February 2019.
Both the owner of the property, who is a property developer and the main contractor, who was also Mr N's de-facto employer, denied liability for his accident. There was a significant factual dispute between all three parties as to how exactly the accident had happened and the events leading up to the accident. There had been no independent witnesses to the actual incident itself, and Mr N had his back to the tree stump grinder and its operator so had not seen what happened in the seconds before the incident. The operator himself gave a different account of the accident that was inconsistent with Mr N's account, and on the back of this, the Defendants' lawyers accused Mr N of being fundamentally dishonest about how his accident had occurred.
Osbornes believed Mr N's account of the accident and strongly opposed the accusation of fundamental dishonesty, working hard to obtain supporting evidence including a witness statement from the hire company that the property developer defendant had hired the tree stump grinder from. This proved to be a turning point in the case, with the owner of the hire company able to shed light on some of the poor health and safety practices of the two defendants. At a joint settlement meeting in the summer of 2021, the parties reached an agreement to settle the claim for a significant six-figure sum. This reflected the lower cost of care and other expenses in Romania, where Mr N had returned to live, compared to the UK, but still left Mr N with a significant lump sum with which to buy good quality prosthetics and other equipment over the course of the rest of his life.