Osbornes Helps Client Following Amputation at Work
23 Jun 2021 | Maria Tiron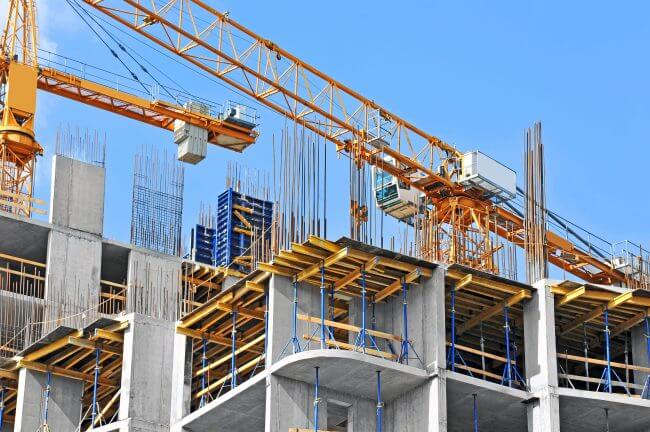 Mr C a young Romanian national, came to this country for work in 2015. He soon found work as a cleaner in a hotel and then started working as a construction labourer. He later obtained his Level 2 NVQ and started to work as a shuttering carpenter, a job he was good at and was looking to progress.
On a day in 2018, Mr C was approached by his supervisor and was asked to assist in the installation of a Cantideck which is an extending platform used on building sites to form a temporary ledge projecting from the building, on which materials and equipment may be landed by the crane. Mr C was never trained to undertake such a task.
A crane lifted the Cantideck vertically because it had to fit through a narrow opening at ground level to reach the subterranean levels. The openings in the concrete slabs which formed the site were not designed to accommodate Cantidecks because the contractor had not thought of using Cantidecks until it had already completed the slabs for the subterranean levels.
As the Cantideck was suspended in the void, it became stuck between levels. Mr C together with his supervisor and another colleague attempted to move it by hand and with the pallet truck. The bolt-on the side of the Cantideck came undone and the Cantideck extended rapidly under its weight, trapping Mr C's right index and middle fingers.
The Defendant denied liability claiming that Mr C was the author of his misfortune. Our investigation showed that lifting a Cantideck vertically without specialist support was contraindicated by the Cantideck manufacturer's instructions. Moreover, less than 1 hour before our client's accident, the Defendant lowered the Cantideck into the same vertical position causing the bolt to disengage and the Cantideck rapidly extend. The Defendant then lowered the Cantideck to horizontal, re-engaged the bolt and lifted the Cantideck to vertical again for a second attempt which led to our client's accident. The Defendant did not inform Mr C that this had happened before calling him over to assist. It was also established that this Cantideck only had one bolt on one side and none on the other.
Our client suffered a serious crush injury to the tips of his dominant right index and middle fingers leading to partial amputations. The amputations weakened his grip strength, therefore, leaving him with a severe and permanent injury.  The injury caused difficulty with fine dextrous tasks and those requiring fine motor control. Despite the severity of his injuries, Mr C returned to work three months later as a traffic marshal. He later found work as a carpenter mate. Mr C had difficulties using tools such as a hammer, screwdriver and a variety of tools such as circular saws and was constantly worried that he might lose his job. He was fortunate to get assistance from his colleagues with tasks that he found difficult. These injuries caused Mr C difficulties doing up buttons, shoelaces, typing, writing and some aspects of eating such as using the knife.
We commissioned a consultant hand surgeon to provide expert evidence on the medical effects of the injuries and a consultant psychologist to consider the psychological effects. It was necessary to obtain expert evidence from a prosthetist who confirmed that Mr C would benefit from custom made high definition silicone cosmeses and mechanical fingers with a cantilever system for functional activities.
The Defendant was invited to change its position on liability and fund the recommended prosthesis. Instead, the Defendant's insurer sought to settle the case early, by offering Mr C £134, 000.00.
The offer was rejected as being too low and steps were taken to issue proceedings with the High Court.  The Defendant's insurers put forward an increased offer of £200,000.00 which Mr C accepted.
This accident at work highlights the many risks and hazards on building sites and demonstrates that it is vital in major construction projects that they are designed, planned and risk assessed properly to keep construction workers out of harm's way. This is what the Construction (Design and Management) Regulations 2015 are there for, aiming to improve health and safety in the industry and allowing the client to gain proper compensation. In a vast industry such as construction, having a relatively larger number of workers might normally be expected to have a greater number of industry-related injuries. However, this does not make accidents acceptable.  In terms of equipment and tools on construction sites, one of the many risks is that of wear and tear rendering them faulty and dangerous but also, as we saw in the case of Mr C, is being deployed or used wrongly. Essentially, it is down to the construction company to take full responsibility for the onsite safety.
Thank you for the hard work and patience and for being so patient with my constant questions.

"I have found Osbornes to be thorough, clear and understanding from the initial call. They do exactly what they say they will and with passion! I would recommend them to anyone".

Very good efficient service. Would not hesitate to use again.

I will use Osbornes for any future needs.

I don't think I could have asked for anything more. One of the best dealings I've had with the legal profession.

Sam was excellent and very professional in dealing with our claim.

My claim was dealt with efficiently and professionally. Communication was excellent, and timely. Shrewd and sound advice was provided at every stage of the claim from beginning through to completion. On the basis of my personal experience I would strongly recommend Osbornes.

I just wish to thank you for your hard work and successful outcome. I am pleased with the result and would recommend you and your firm to anyone in the future.

Ben Posford 'knows how to maximise the value of the claim for his clients'.