Basildon hospital maternity unit still needs improvements
18 Jan 2022 | Stephanie Prior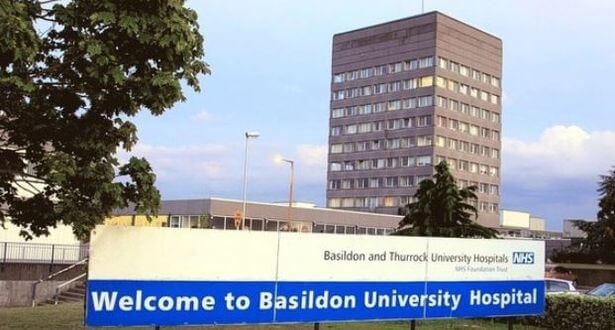 A Channel 4 News investigation into the maternity scandal at Basildon Hospital, which is part of the Mid & South Essex NHS Trust, has found that grieving parents whose babies have been injured or tragically died feel that they are not being heard or listened to by the trust.
Through a freedom of information request, the investigation revealed that the NHS trust has paid out more than £103 million in compensation claims in 176 cases.
Find Out How To Make A Medical Negligence Claim
In 2020 the Care Quality Commission (CQC) rated the maternity unit as inadequate and the trust was issued with a warning notice. Although this rating has now been moved up to 'needs improvement', the CQC still highlighted significant staffing issues.
Stephanie Prior, head of medical negligence at Osbornes Law and who specialises in birth injury claims was interviewed as part of the Channel 4 report. Stephanie comments that the trust 'does not seem to be learning lessons from their mistakes and despite constant reassurance, the same mistakes are happening time and time again.'
Channel 4 investigates Basildon hospital maternity scandal
Stephanie, who represented Ionel Pintilie after his wife Gabriela Pintilie died following the birth of their daughter at Basildon hospital, also said that 'using google translate to communicate with patients was not good enough and that she represents a high number of parents whose first language is not English.'
Gabriela Pintilie lost six litres of blood after giving birth to her daughter via cesarean section at Basildon University Hospital in February 2019. The Romanian born mother bled to death several hours after doctors conducted emergency surgery and serious delays followed, along with a failure to deliver the right further care.
Our client, Ionel Pintilie. Gabriela's husband said his wife's death was "incredibly difficult to comprehend".
"We trusted the doctors and nurses to keep Gabriela safe and I am so grateful for the doctors who tried to do this but others let us down us and have left me without the wife I loved since we were childhood sweethearts and our children without their devoted mother. The biggest tragedy is that Stefania will never know her mummy all because of the failure of others."
Mr Pintilie is now calling for an independent investigation into his wife's death.
You can watch the full report below.
If you have suffered bereavement or birth injuries following treatment at Basildon maternity unit or any other maternity unit, Stephanie and her team may be able to help. Please call or fill in the form below and Stephanie will call you back.
You can find out more about Stephanie's experience here.
"The team is very quick and efficient in responding."

"Obsbornes Law is always client-focused and works tirelessly to obtain the best outcomes for clients."

"She has represented victims in a number of high-profile cases."


"She works tirelessly for her clients and is incredibly focused on their needs. Attention to detail is key and she is meticulous."

"She's a very committed lawyer and always has the best interest of the client at heart."

"Stephanie Prior is excellent to deal with. She keeps everything up to date and works extremely hard for the clients and their families."

Stephanie Prior is very experienced, with an encyclopaedic medical knowledge. Fights tooth and nail for her clients.

Stephanie Prior is a first-rate clinical negligence specialist whose industry, great experience and medical background put her in an exceptional class.

Stephanie Prior is a superb senior practitioner with an accurate eye for the nub of a case and an acute sense of the merit of any claim.

A very experienced team headed up by the wonderful Stephanie Prior, who has a fantastic reputation in the marketplace.

Stephanie has developed a particularly strong reputation for her handling of birth injury claims, as well as cases concerning surgical negligence and delays in surgery.

"Stephanie Prior takes on complex cases and gets excellent results. She has a background in medicine which serves her clients well and is a realistic but tough litigator."

"Stephanie Prior is hugely dedicated, adored by her clients, tenacious, efficient and extremely knowledgeable."

"Stephanie Prior is very good with troubled clients and is easily able to make them feel at ease."

"Stephanie shows sensitivity and deals with things in an understanding way."

"Stephanie Prior has a realistic attitude to the complexities of the cases. She wins the trust of her clients and goes the extra mile to ensure they get the best outcomes."

Stephanie's background in medicine gives her an ability to read between the lines where medical records and expert evidence are concerned and is a great asset.

"Key team members include the approachable, compassionate and efficient Stephanie Prior."

"Stephanie Prior... manages a varied caseload, including obstetric claims, child and adult brain injury cases and fatal and non-fatal spinal cord injury cases."

"Stephanie is experienced, knowledgeable of all aspects of clinical negligence work, and strategic in running cases."

Stephanie Prior is 'very warm' and 'caring', and an 'exceptional professional'.

Stephanie Prior continues to receive widespread praise from clients, who state that she explains the legal aspects of the case very clearly, and she is also a caring person who handles cases on a personal level.