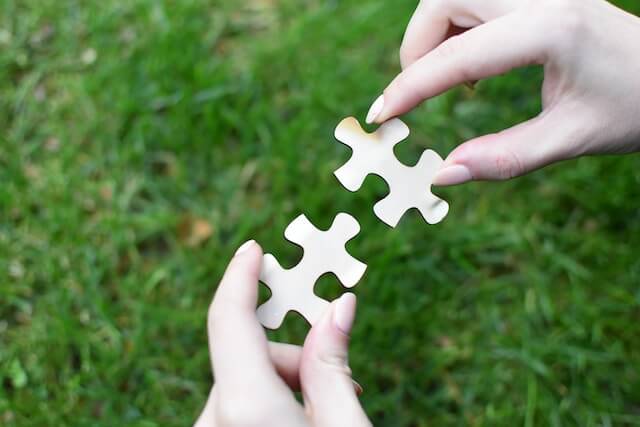 What is a collaborative divorce?
A collaborative divorce is where you and your spouse agree to resolve all matters arising out of your separation in a dignified and respectful way for the benefit of the whole family, particularly your children.  You agree that you are going to do that without going to court. 
In this blog, for ease, I refer to a spouse – but the same applies to your ex-partner if you are unmarried.
Both you and your partner have separate specially trained collaborative lawyers to assist you in resolving issues.
Your collaborative lawyer acts for you, providing legal advice and guidance throughout the process, but working with your spouse and their collaborative lawyer in a constructive way to help achieve a settlement.
You, your spouse and your lawyers agree to work together in a respectful, honest and dignified way to try and reach a settlement without threatening to go to court.  All sign an agreement disqualifying the lawyers representing you both from going to court if the collaborative process breaks down.
Issues are discussed and hopefully resolved in '4-way' face-to-face meetings between you both and your lawyers. Settlement discussions take place in your presence which helps ensure that you and your spouse remain in charge of the process.
You and your spouse have a duty of full and frank disclosure – all information and documents are provided within the process.
Correspondence between lawyers is discouraged, thereby keeping costs and acrimony to a minimum.  We pick up the 'phone or meet face-to-face.
Discussions focus on the needs and interests of you, your partner and the children. This should help improve future communication, particularly important when you have children.  It certainly doesn't make communications more difficult, as court can polarise the parties.
Meetings are arranged at the start of the process without you having to wait for court dates.  Provided all the participants enter the process in good faith, the process takes less time, costs less money and incurs less acrimony than court proceedings to reach a resolution.
You and the lawyers can work as part of a group of professionals, including counsellors, mediators and child and financial specialists to draw on the skills of other professionals to assist you and your partner in the process.
In issues requiring expert opinions (for example an accountant to give tax advice or value a business) you and your spouse and collaborative lawyers can jointly instruct one independent consultant.
Why can't you go to court if the process doesn't work but each of you agrees?
The reason that collaborative family law has been successful and developed (in other jurisdictions) is the fact that the lawyers are disqualified from acting for the clients should collaboration fail.  The disqualification agreement means that all the parties, including the lawyers and clients, are attempting to achieve settlement without threatening or being subject to the threat of court proceedings when things become difficult.
You are collaborating without the background of potential court litigation, and lawyers are encouraged to work together in assisting you to reach a settlement.
By agreeing at the outset not to go to court, you, your spouse and the lawyers can be encouraged to reach creative settlements, having of course regard to the legal position but having your and your family's particular interests at the forefront of any settlement proposals.
Is collaborative law right for me?
You have to trust your spouse implicitly.  If you have any doubts about their honesty, their willingness to disclose and not hide assets, their intentions, then collaborative law would not be the right process for you.  You really need to be sure that you are both going to enter into the process with the intention to put your children first and your ex as equal to your own needs, at least.
Some people suggest collaborative law because they think it might get the best result for them, by keeping the case out of court and conducting themselves in a way that perhaps they have during the relationship – putting pressure on their ex in the face to face meetings, behaving badly at home to put pressure on their ex to move out, being manipulative with the children etc.
If you think that is a risk for you, then collaborative law is not right for you.  Having said that, we can still approach a case in a collaborative spirit and try to resolve matters by agreement, having round table meetings.  You just don't sign the Participation Agreement, so that you know if this approach does not quickly lead to a settlement, you can opt for court and you don't have to start again with a new lawyer.  As an experienced mediator, I know that collaborative law is not right for everyone, an approach that tries to resolve matters out of court first, frequently is.
Insights from our London Divorce LawyersVIEW ALL