Odszkodowania UK
Odzyskaj odszkodowanie powypadkowe
Odszkodowania UK – Nie każdy orientuje się w regulacjach prawnych, dotyczących ubiegania się o odszkodowanie w Anglii, a częstą przeszkodą w załatwieniu formalności bywa słaba znajomość języka angielskiego. Warto wtedy zwrócić się do firmy, która pomoże w uzyskaniu odszkodowania za wypadek drogowy czy też wypadek w pracy.
Osbornes Law, założona w 1973r., jest kancelarią prawną specjalizującą się w roszczeniach o odszkodowania powypadkowe. Przez ponad 40 lat działalności na rynku, Osbornes Law, działająca w w Wielkiej Brytanii, wygrała wiele spraw i uzyskała odszkodowania dla poszkodowanych osób od finansowo odpowiedzialnych ubezpieczycieli. Szczycimy się opinią nieustępliwych i profesjonalnych.
Proces składania roszczenia może się różnić w zależności od Twojej sprawy. Jednak poniżej przedstawiliśmy najważniejsze kroki, które należy podjąć ubiegając się o zadośćuczynienie.
Skontaktuj Się Z Nami
Napisz Do Nas Wyślij do nas wiadomość, a my odpowiemy jak najszybciej!
Krok 1: Bezpłatna konsultacja
Pierwszym krokiem do złożenia wniosku o odszkodowanie jest bezpłatne skontaktowanie się z doradcą prawnym. Nie obawiaj się. Nikt nie zmusi Cię do wniesienia roszczenia od razu. Nie będziemy Cię nakłaniać do składania wniosku – po prostu chcemy dowiedzieć się więcej na temat Twojej sytuacji i udzielić Ci najlepszej możliwej porady.
Krok 2: Rozmowa z doświadczonym prawnikiem
Gdy zdecydujesz, że jesteś gotowy/gotowa na rozmowę z prawnikiem, radca prawny skontaktuje Cię z osobą, która ma najlepsze doświadczenie w pracy z takimi sprawami jak Twoja. Jeśli podejmiesz decyzję o dochodzeniu roszczenia, Twój prawnik stanie się główną osobą kontaktową w Twojej sprawie – będzie odpowiadać na wszelkie pytania i na bieżąco informować Cię o postępach.
Krok 3: Powiadomienie drugiej strony
Twój prawnik rozpocznie całą procedurą, informując drugą stronę, że wnosisz roszczenie. Aby to zrobić, wyśle wniosek o odszkodowanie, który będzie zawierał szczegółowy opis odniesionych obrażeń i wypadku, a także skutków, jakie wywarły one na Twoje życie, finanse i rodzinę.
Krok 4: Negocjacje
Na tym etapie firma ubezpieczeniowa przedstawia ofertę wypłaty odszkodowania prawnikowi – jego zadaniem jest doradzić Ci czy oferta jest adekwatna do poniesionych przez Ciebie szkód.
Krok 5: Wypłata odszkodowania UK
Zazwyczaj odszkodowanie wypłacane jest w ciągu 3-4 tygodni od daty akceptacji wysokości odszkodowania.
Jaka jest kwota odszkodowania UK?
Trudno jest podać dokładną kwotę odszkodowania jaką możesz uzyskać, ponieważ każdy przypadek jest inny. Jeśli zdecydujesz się wystąpić z roszczeniem, Twój prawnik ustali wysokość Twojego odszkodowania na podstawie:
· doznanego bólu, cierpienia oraz obniżenia jakości życia na skutek urazu
· kosztów Twojej obecnej i przyszłej opieki medycznej
· wszelkich dochodów, które utraciłeś/utraciłaś lub utracisz z powodu nieobecności w pracy lub bezrobocia
· kosztów adaptacji domu lub pojazdu wymaganej w wyniku urazu
· długoterminowych skutków wypadku obejmujących przyszłość Twoją i Twojej rodziny
Bezpłatna ocena medyczna
W ramach roszczenia organizujemy bezpłatne badanie lekarskie. Warto uzyskać drugą opinię na temat poniesionych obrażeń, co dodatkowo może dostarczyć ważnych dowodów w twojej sprawie. Ocena medyczna zajmuje około 20 minut i może być zorganizowana lokalnie. Na jej podstawie otrzymasz pisemny raport medyczny, który zostanie wykorzystany w dochodzeniu o odszkodowanie UK.
Honorarium tylko w przypadku wygrania sprawy
Składamy wniosek korzystając z zasady "honorarium tylko w przypadku wygrania sprawy". Jest to umowa między Tobą a Twoim prawnikiem, która oznacza, że zgłoszenie roszczenia u nas jest procesem wolnym od ryzyka, ponieważ w przypadku nieuzyskania odszkodowania, nie poniesiesz żadnych kosztów. Od początku do końca trwania sprawy zapewniamy kompleksową i w pełni zindywidualizowaną obsługę.
Kiedy upływa termin na wszczęcie postępowania o odszkodowanie w UK?
Możesz rozpocząć dochodzenie do trzech lat od wypadku, w przeciwnym razie zostanie ono unieważnione na mocy ustawy o przedawnieniu z 1980 r. Oznacza to, że musisz jak najszybciej skonsultować się z prawnikiem. Jeśli składasz wniosek w imieniu swojego syna lub córki (lub innego dziecka), mają oni czas na złożenie wniosku do momentu ukończenia 21 roku życia.
Czy mogę otrzymać wcześniejszą rekompensatę?
Istnieje również możliwość uzyskania części odszkodowania w Uk – tak zwana "płatność okresowa". Ma ona na celu pomoc w pokryciu kosztów utrzymania i leczenia, gdy sprawa jest jeszcze w toku. Płatności okresowe można jednak uzyskać tylko wtedy, gdy druga strona przyznała się do odpowiedzialności.
Odszkodowania UK – Należności
zwrot kosztów leczenia czy rehabilitacji
auto zastępcze dla poszkodowanego kierowcy
bezpłatne badania lekarskie
zwrot utraconych zarobków i wszelkich poniesionych kosztów
najwyższe odszkodowanie jakie jest możliwe
przekalkuluj wysokość wypłaty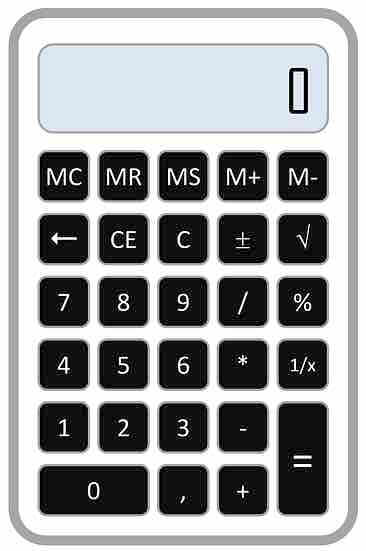 Skontaktuj się z nami
Masz pytanie natury prawnej? Skontaktuj się z Zuzanną Piotrowicz pod numerem 020 7482 8437 lub napisz do nas na polish@osborneslaw.com.
Jeśli potrzebujesz natychmiastowej konsultacji zadzwoń i porozmawiaj z naszymi adwokatami pod numerem 0203 642 7068