Severe abdominal pain prolonged due to failed surgery
14 Apr 2022 | Jodi Newton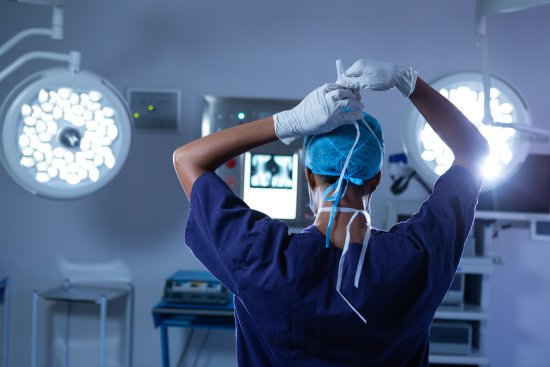 Jodi Newton was instructed in a claim against London North West University Healthcare NHS Trust where our client suffered serious gynaecological injuries after receiving poor advice on her treatment options and failed surgery.
Our client had suffered with pain and heavy bleeding which was advised to be due to fibroids. She underwent a Uterine Artery Embolization in 2014. Two years later in 2016, the pain returned and fibroids were identified again. She underwent an oophorectomy which is surgery to remove an ovary.
Sadly, a year after the surgery, the fibroids had returned again. They were small at that time so no intervention was required but after nearly two years, in 2019, she attended her Urgent Care Centre with severe abdominal and lower back pain. The CT scan identified two fibroids one of which was very large.
The gynaecologist at London North West University Healthcare NHS Trust recommended that she undergo a fibroidectomy to remove the fibroids and the surgery followed this. She was told the fibroids had been successfully removed.
In 2020 our client returned to the hospital suffering severe abdominal pain and learned that as well as suffering multiple fibroids, the large fibroid which she thought had been removed in 2019, remained in situ. She attended hospital on multiple occasions with debilitating pain and was shocked to learn that the surgery she had undergone less than 6 months earlier, had failed and that the surgeon had not in fact removed the fibroid.
Our client has now had a successful hysterectomy which has resolved her symptoms.
Our case is that she ought to have undergone hysterectomy instead of having the failed fibroidectomy nearly two years earlier and that the two years of pain and suffering she had suffered was entirely avoidable. It would have represented a permanent solution and it was a breach of duty to fail to offer her hysterectomy as an option in 2019.
The Defendant had furthermore failed to communicate to her that the operation was unsuccessful and had failed to arrange follow up treatment. In summary, the hysteroscopic resection of fibroid was not likely to be successful in removing the large fibroid and very unlikely to resolve the pain. The advice to treat the pain by resection of fibroids was sub-standard, as was the surgery itself.
We served a letter upon the Defendant setting out the allegations of the claim. The Defendant denied liability however we persisted, as a result of which the Defendant paid our client a significant 5 figure sum and court proceedings were avoided.
To speak to a specialist medical negligence lawyer, contact Jodi Newton, or complete an online enquiry form.
'They are ambitious for their clients and expect high standards from all who work with them.'

"Osbornes somehow combine the accessibility of a local firm, with the professional standards of a national or city outfit."


"Osbornes, is described as having 'superb judgement and a medical knowledge that is second to none."

"Jodi Newton is a tenacious and intelligent fee earner. She fights tooth and nail for her clients and gains their trust and respect from the outset."

Jodi Newton is brilliant – a very capable, experienced and empathetic solicitor who has experience of handling high value and complicated cases. I am working with her on a cerebral palsy case at the moment, in which she has obtained an admission of liability and a substantial interim payment. A first class addition to the team.

The team at Osbornes was recently strengthened by the arrival of 'experienced and empathetic' associate Jodi Newton. She joins a department noted for its expertise in delayed diagnosis and wrongful birth claims.

A stand-out solicitor with a huge track record of successful clinical negligence work. She is forensic in her attention to detail, but also sees the broad sweep of strategic considerations".

"The stand-out solicitor is Jodi Newton, who has a huge track record of successful clinical negligence work. She is forensic in her attention to detail, but also sees the broad sweep of strategic considerations".

"An excellent firm which achieves fantastic outcomes for clients."

Osbornes provides a very intimate and personal client service which is increasingly rare in this sector.

The lawyers in the team are highly experienced and will drive cases very hard on behalf of their clients.