Car accident client stories
19 Jun 2022 | Rob Aylott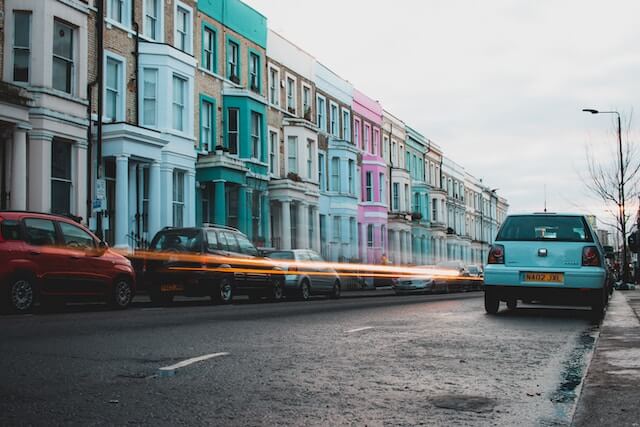 Below is a summary of the car accident claims that the personal injury specialists in the personal injury claims department at Osbornes Law
Man receives injury compensation after driver crashes into a parked car
Our client (AR) was parked on the side of a main road waiting for a friend when a speeding vehicle crashed into him and pushed his vehicle onto the pavement. Our client suffered soft tissue injuries to his neck, back and left knee. The Defendants initially accused AR of being partially at fault for the accident and we successfully challenged this.
Compensation received:
We recovered £4000 in compensation for his pain and suffering for 7-8 months with mild stiffness at 18 months.
Man receives compensation three years after injury in car accident
Our client came to us late following his car accident almost three years ago. He was a passenger in a vehicle which was shunted in the rear.
Compensation received:
We obtained a liability response quickly and settled his claim for £1600 for three months of whiplash injuries to his neck.
Compensation received after a crash into the side of a car
Our client (EE) was driving on a main road when another vehicle pulled out of a side road and crashed into the left-hand side of EE's vehicle. Our client was shaken up and had to take time off work. The Defendants initially accused EE of being partially at fault for the accident and we successfully challenged this. Our client suffered soft tissue injuries to his neck, shoulders, back and right wrist for over a year.
Compensation received:
We recovered £3000 in compensation for his injuries.
Whiplash injury after car accident leads to compensation
Our client was cycling his bicycle on a main road in Central London when a motor vehicle suddenly turned right in front of him onto a side road and he crashed in to the bonnet. Our client suffered soft tissue injuries to his neck and had a week off work.
Compensation received:
The injuries lasted approximately nine months and we recovered £3,200 in compensation for him.
Compensation claimed after a man in three-car accident injures his neck and back
The Claimant AE was driving his car on a main road when two other motor vehicles crashed. The vehicles swerved out of their lanes and crashed head-on into the Claimant. Our client had pre-existing back problems and suffered soft tissue injuries to his neck, back, shoulders and chest as a result of the accident.
Compensation received:
We recovered £3500 in compensation for his injuries which last about one year
Back seat passenger injured in car accident makes successful claim for compensation
Our client (RH) was injured when the driver of the car in which he was a backseat passenger slammed on the brakes for no apparent reason. RH suffered dental injuries when his face hit the seat rest in front of him due to the impact, a whiplash injury and had to undergo counselling as the incident shook him up.
Compensation received:
We were able to recover £15,000 for our client.
Man who suffers severe head injury in a car accident receives compensation
Compensation has been granted to a man who sustained severe head injuries in a car accident, to fund his long-term rehabilitation. The man was a passenger at the time of the incident and was not wearing a seatbelt. As a result, the insurer representing the driver contended that he was partially responsible for the extent of his injuries and sought to reduce his compensation by 25%. However, this was later reduced to 15%. The accident caused the man to suffer from severe head and brain injury and fractures in his neck and pelvis. He still requires assistance from a team of therapists and case managers.
Road accident leaves woman with serious injuries
A woman who suffered serious injuries after she was involved in a road traffic accident has received more than £400,000 in compensation. The lady was driving home when the accident occurred. As she was driving up a hill, round a bend she saw a large vehicle coming towards her on her side of the road, as she had nowhere to go the collision was inevitable.
As a result of the accident, the woman sustained serious injuries to her head and face, continues to suffer from memory loss, and has been unable to return to full-time paid employment. The compensation she received will allow her to continue with vital rehabilitation.
Parents take on insurers after a reckless driver kills their son
A tragic case where Osbornes pursued a claim on behalf of a 14-year-old boy's parents despite Counsel's opinion that it was doomed to fail. In this case, a 14-year-old boy was very sadly killed by the reckless driving of an uninsured driver. As a result of the accident the parents' lives were destroyed and the mother of the boy could not work again.
We were instructed by the parents and a claim was brought against the Motor Insurers Bureau (MIB) not only for the bereavement award that was payable to the parents but also for compensation for the parents' psychiatric injury. Sadly the law considers the parents in this situation to be "secondary victims" of the original accident because the parents were not there when the accident happened. There are currently strict legal guidelines setting out when a secondary victim can and cannot claim.
£300,000 in compensation after a hit-and-run
Siobhan McIvor, Partner in the Personal Injury Department at Osbornes Solicitors recently settled a claim after an uninsured driver deliberately knocked over a pedestrian. Our client sustained a number of serious injuries, including brain/psychological injuries and various bodily fractures.  As he resided in Hungary arrangements were made for him to attend the necessary appointments to obtain medico-legal reports in support of his claim and the effects of the injuries.
As the driver was uninsured, the claim went through The Motor Insurers Bureau, whose first offer of £250,000 was rejected by our client. Further negotiations by Osbornes resulted in the claim being settled for the sum of £300,000 without the need for stressful court proceedings. The driver also received a prison sentence for the vicious assault perpetrated on the Claimant.
Teenager involved in car accident receives compensation
A teenager who was a passenger in a car when it collided with another vehicle has secured compensation for the continued rehabilitation, which will be required due to the injuries sustained in the accident. As a result of the car accident, the boy suffered severe brain and head injuries. He was admitted to hospital, where he remained in a coma for several weeks before regaining consciousness.
The boy's parents with the assistance of a solicitor, appointed a brain injury case manager to help in dealing with the processes which needed to be followed to secure rehabilitation. With the case manager's and private therapists' assistance, the teenager is now back at school, studying an adapted curriculum. Funds have been secured from the driver's insurance to cover the ongoing rehabilitation costs.
Osbornes Help Teacher Injured In Road Accident
Osbornes Law represented a teacher who suffered severe injuries in a road accident on the M11. While stranded in the nearside lane, he was hit by a speeding vehicle that failed to see him. The injuries included fractures, ligament damage, collapsed lung, and rib fractures. Despite returning to work, his mobility remained limited. The case involved disputes between insurers and the Motor Insurers Bureau and arguments over contributory negligence. After obtaining expert evidence and engaging in negotiations, the case was settled in the High Court for a significant sum, with a reduction of 30% for contributory negligence.