Homeless Teenager takes London Council to High Court
3 Sep 2021 | William Ford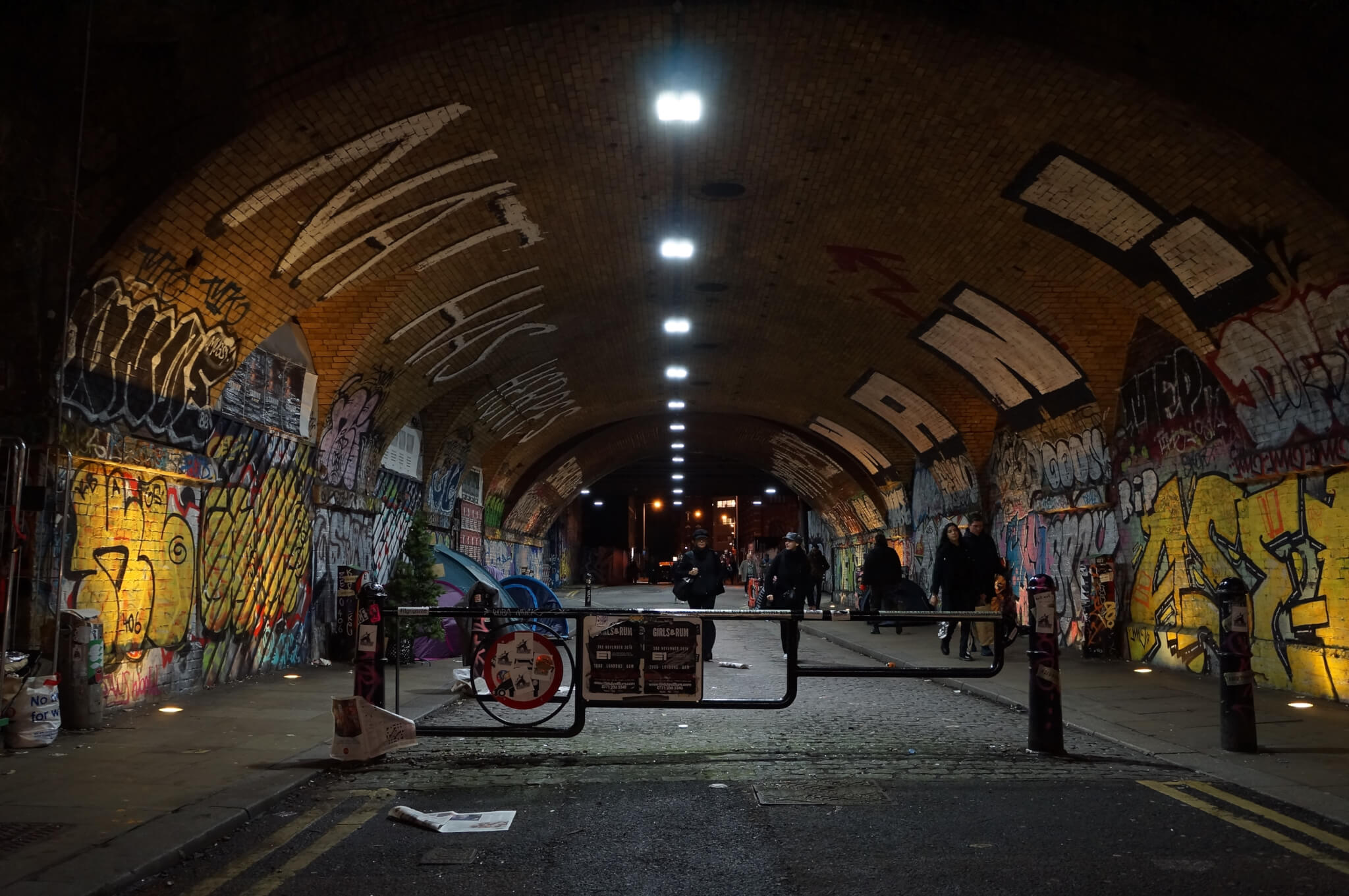 A homeless teenager is taking a London council to the High Court for 'unlawfully' banning hundreds of homeless people from getting a permanent place to live.
Shadacia White, 18, was stunned when she was told she would not even be considered for a house by Brent Council despite being homeless and living in temporary accommodation.
The student, who is due to start studying marketing at University in September, sought the help of specialist housing litigation specialists at London law firm Osbornes Law, who successfully overturned Brent Council's decision, meaning she has now been placed on the housing list.
But despite her victory Shadacia is seeking to judicially review Brent Council's policy to "achieve justice" for all of the hundreds of homeless people who have been prevented from bidding for housing for the past eight years, treating them as 'no priority'.
A Freedom of Information request by Osbornes Law has revealed that 847 homeless people have been barred from getting a home by the council in the past eight years.
Shadacia, who currently lives in temporary accommodation with her mother and brother, has been 'sofa surfing' throughout her childhood.
She said: "When I turned 18 I applied to be put on the housing list to get a place of my own and I was stunned when I was told I couldn't be on the list because I am homeless. I just thought how can that make sense as surely homeless people need homes the most? I was shocked that they had this policy as they are supposed to be helping people who need it most, but they are refusing to allow homeless people to apply for council houses. It's just crazy.
"Osbornes managed to get my case overturned but this unjust and unlawful policy is still in place so that some of the most vulnerable people in society remain homeless. As a result, I am continuing my legal fight to help others so that Brent change this inhumane policy."
Shadacia says her childhood was hard as she rarely had a home.
She said: "The last few years have been a struggle and there were times when mum took us to Heathrow to sleep as we had nowhere else to go. Mum would just walk around all day in the cold. I went into school and told them what was happening and that I just wanted somewhere warm to stay and they got me a social worker and temporary accommodation.
"While I am so relieved that I have been placed on the list there are hundreds more being placed in a terrible position of being homeless and then not being able to get on a housing list because they are homeless. It's a ridiculous catch 22 situation and I am determined to keep fighting until Brent change their policy to give all homeless people a chance of getting somewhere permanent to live."
Brent Council's allocation scheme places applicants in priority bands D to A, where A is the highest priority. People in higher priority bands will out-bid people in lower priority bands who express an interest in the same property on Brent's housing register. People in band D are not allowed to bid at all.
Brent's scheme says homeless applicants have 'no priority' and will be placed in band D, so that they cannot bid. The only exception to this is if Brent has accepted a 'main housing duty'  towards a homeless applicant. This requires the applicant to meet specific criteria that goes beyond being homeless, such as having a serious enough health condition. It also takes at least 8 weeks, but usually several months, before the council makes a decision on whether it owes an applicant the 'main housing duty'.
The law says Brent has to give 'reasonable preference' to homeless people even if they are not owed the 'main housing duty', meaning that the current policy is unlawful according to lawyers at Osbornes Law.
Sam O'Flaherty Interviewed by ITV News
Sam O'Flaherty, a specialist housing litigation solicitor at Osbornes Law, who represents Shadacia, said: "Brent Council has been unlawfully denying hundreds of homeless applicants their right to bid on the housing list. What is most concerning is that this policy appears to have been in place for eight years and may have affected many more people than the council has on record, because of the way it records the data and the risk that it will not always recognise that someone meets the legal definition of 'homeless'."
"While we are pleased that the council has placed Shadacia on the housing list, it is shocking that they did not change their policy for everybody. It is a testament to the type of person Shadacia is that she is seeking this judicial review. Even though she has won her own case she is committed to helping the hundreds of vulnerable people in need of a home but who have been unlawfully abandoned by a policy leaving them homeless."
Brent Council says they did not know about the issue with their policy until Shadacia's solicitors wrote to them on 11 March 2021 raising it.
Brent Council has agreed to change its policy to allow the homeless unlawfully excluded under the present Allocation scheme to bid for housing under an amended scheme, but they have said that this will not take place until at least January or February 2022 because of their consultation and approval procedures. In the meantime, it says that it will try to identify those who have been affected, as well as new homeless applicants, and place them in to Band C so that they can bid.
However, Shadacia's solicitor is concerned that there are problems with how Brent plans to do this, which could still leave many homeless households unable to bid for social housing, and that the extent of the delay is not justified. This has resulted in the High Court listing a hearing on these issues, which is due to take place on 27 October 2021. Osbornes Law have instructed expert housing barrister Tim Baldwin of Garden Court Chambers to represent Shadacia in the judicial review proceedings.
"Sam, Brilliant solicitor!

I am so grateful to have Mr Sam O'flaherty as my lawyer. He talked on my behalf for my housing case, the outcome was great. He is very professional and brilliant solicitor!"


"His service is impeccable. He is extremely thorough in his investigations … I would highly recommend his services and that of the Osborne Law in general to anyone who needs legal representation to address such matters."

"Our teams feels that Sam's passion to affect social justice for his clients and society as a whole is at the forefront of his work"

"He is among the best junior solicitors I have ever worked with over many years of practice"

"I have been extremely impressed not only by his legal and intellectual ability but also his clear commitment to the cause not only of individual claimants and defendant tenants but the wider implication for other persons affected by unlawful acts of public bodies. Sam is truly a rising star in the world of homelessness, social housing and community care"

"Sam assured me and was respectful, thoughtful and had a lot of patience with my disabilities and injurys supporting me beyond his title as lawyer he help me with advice on how to keep my paper work organised and also explain everything in a language I was able to understand he understood my mental health and traumas and at all times been caring to words my pain I am truly grateful for his works and I highly recommend his services"



My case was handled by Sam O'Flaherty. He was professional throughout, I was regularly kept up to date, he was friendly, competent and positive in what was a difficult and tricky case culminating in an excellently successful result. Thank you very much you are highly recommended.

Samuel O'Flaherty has managed 3 different claims regarding housing (possession/eviction order) and benefits entitlement to date. His service is impeccable. He is extremely thorough in his investigations and has achieved two successful outcomes for the client so far. I have complete faith that success with the third outcome will be achieved through his diligence and commitment to providing a top quality service. I would highly recommend his services and that of the Osborne Law in general to anyone who needs legal representation to address such matters.

"I am very happy with the service I was provided by Sam, he is very good at his job. Really impressed with the service."

"Best lawyer, Thank you for your wonderful work Sam O'Flaherty."

"Osbornes represented me in a housing matter against a local authority for over 3 years. They provided an excellent service and a better result than expected. I'm especially grateful to have had the help of their solicitor Sam O'Flaherty who pursued my case relentlessly and was always very approachable and clear in his explanations of what is going on at each stage. I really recommend them."

"Sam will keep fighting for his clients after many others would have thrown the towel in, and is exceptionally creative in finding a route to success."

I received an excellent service with Osbornes law, and more specifically Samuel O'Flaherty. Samuel's communication with me was awesome he was efficient and supportive in decisions making Samuel help me and my son to secure a home even when I almost lost hope, l will would highly recommend Osbornes law especially Samuel. am very pleased with the service I received. Thank you Samuel.

Shilpa really helped us take charge of the situation and helped resolve this property dispute. I would not hesitate to recommend her or the team to anyone in a similar situation.

On first meeting Shilpa I was sure that she understood immediately my requirements, and was sympathetic both to my financial restraints and my emotional state. She achieved everything I asked of her and proved to be invaluable, professional and efficient

At every step Shilpa alleviated any concerns and stresses we had. Always fast to respond, always professional and super knowledgeable.

Shilpa has helped us through some key property litigation matters (residential and commercial) since 2014 and has delivered on every occasion. One particular issue had kept us in a state of stress and tension for almost a decade and after getting in touch with Shilpa she was able to help us bring the matter to a peaceful and successful conclusion.

I received a call from Shilpa Mathuradas a couple of hours after filling the enquiry form for a callback. She actively listened to my party wall concerns responding with gentle professionalism, answering my concerns, letting me know what is and is not possible and when best to bring in a solicitor. All this within 10 minutes. Excellent.

"They are an outstanding firm to work with. They are consistently impressive in their work."

Excellent in every aspect.

If I had another reason to have to seek legal advice again, I wouldn't hesitate to use Shilpa, and would recommend her to anybody who needed legal advice.

Shilpa was professional, realistic, and unflappable. Shilpa managed to persuade a reluctant witness to come forward to support my case. She obviously knows her subject very well.

I always had full confidence in Shilpa keeping my best interests at heart. I often didn't understand the legal language, and she would follow this up with a phone call and patiently explain.
Housing and Social Care InsightsVIEW ALL