Council overturns unlawful housing policy
5 Nov 2021 | William Ford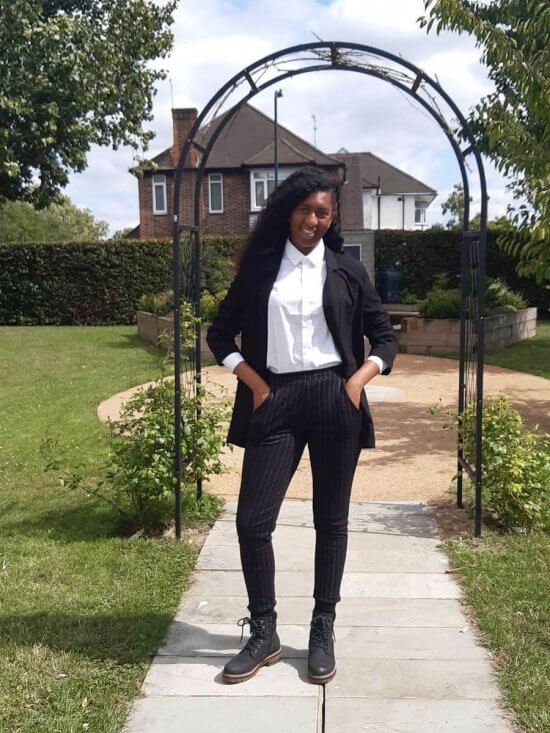 Homeless teenager claims victory for more than 1,200 homeless people after forcing council to overturn unlawful housing policy
A homeless teenager has forced a London Council to overturn its unlawful housing policy – helping more than 1,200 homeless individuals and families onto the council housing list.
Shadacia White, 18, was due to take Brent Council to the High Court on Wednesday (27 October) to stop Brent from unlawfully preventing homeless people from bidding for a council house.
But with the help of housing litigation specialist, Sam O'Flaherty, she had managed to make Brent change their policy and to put things right for those who had been affected, on the eve of the High Court hearing.
Figures from the council revealed that 1,233 homeless households who were previously deemed ineligible for council housing would have their applications for social housing updated from 29 October to allow them to finally bid for a home.
Shadacia, a university marketing student, previously won her own case to be placed on the council housing list but wanted to continue the fight to get Brent to change the policy for all homeless people.
Hundreds of homeless people in the borough have been prevented from bidding for housing for the past eight years, as they were deemed 'no priority'.
Shadacia said: "We have finally achieved justice for the hundreds of homeless people in Brent who have been banned from bidding on the housing list despite being homeless and legal right to bid. Surely those who are homeless need a home the most, yet Brent has been illegally banning them from being placed on a housing list or placing them into the lowest priority 'Band D' so that they could not bid? When I won my own case I wanted to keep on fighting for all of those who are affected by this inhumane policy.
"While I am pleased that Brent has finally changed its policy, it really shouldn't have taken a homeless teenage student standing up against them to change it."
Shadacia White was originally told she would not even be considered for a house by Brent Council despite being homeless and living in temporary accommodation before she won her case and was placed on the housing list.
Shadacia, who currently lives in temporary accommodation with her mother, sister and autistic brother, has been 'sofa surfing' throughout her childhood. She says her childhood was hard as she rarely had a home.
She said: "The last few years have been a struggle and there were times when mum took us to Heathrow to sleep as we had nowhere else to go. Mum would just walk around all day in the cold. I went into school and told them what was happening and that I just wanted somewhere warm to stay and they got me a social worker and temporary accommodation."
Brent Council's allocation scheme currently places applicants in priority bands D to A, where A is the highest priority. People in higher priority bands out-bid people in lower priority bands who express an interest in the same property on Brent's housing register. People in band D are not allowed to bid at all.
Brent's scheme currently says homeless applicants have 'no priority' and will be placed in band D, so that they can't bid. The only exception to this is if Brent had accepted a 'main housing duty' towards a homelessness applicant. This requires the applicant to meet specific criteria that goes beyond being homeless, such as having a serious enough health condition.
The law says Brent has to give 'reasonable preference' to homeless people even if they are not owed the 'main housing duty', meaning that the current policy is unlawful according to lawyers at Osbornes Law.
Sam O'Flaherty, representing Shadacia, said: "We are delighted that Brent has agreed to reverse its policy around placing homeless people on the housing list. It is unfortunate that we needed to issue proceedings to ensure that this happened and was done properly. As a result of Shadacia's claim, not only have Brent agreed to change their policy by February 2022, but they have also agreed to a series of measures to ensure that homeless households do not continue to be deprived of their right to bid for social housing in the meantime, and for previously affected homeless households to be contacted and given an opportunity to join the Housing Register and bid if they are still eligible. Regrettably, I am not confident this would have been achieved without Shadacia having fought this all the way to the High Court. It is a testament to her that she has managed to achieve this and continued to fight even when she had won her own case."
Brent Council says that did not know about the issue with their policy until Shadacia's solicitors wrote to them on 11 March, 2021 raising it.
The judicial review proceedings in the High Court have now been put on hold until 15 March next year to allow Brent to carry out its promised changes. Shadacia can restart proceedings before that date if Brent fail to do so.
If you would like to speak to Sam O'Flaherty about a housing litigation case, please call us, or complete an online enquiry form.
You can also read the article in the Mirror here
"Sam, Brilliant solicitor!

I am so grateful to have Mr Sam O'flaherty as my lawyer. He talked on my behalf for my housing case, the outcome was great. He is very professional and brilliant solicitor!"


"His service is impeccable. He is extremely thorough in his investigations … I would highly recommend his services and that of the Osborne Law in general to anyone who needs legal representation to address such matters."

"Our teams feels that Sam's passion to affect social justice for his clients and society as a whole is at the forefront of his work"

"He is among the best junior solicitors I have ever worked with over many years of practice"

"I have been extremely impressed not only by his legal and intellectual ability but also his clear commitment to the cause not only of individual claimants and defendant tenants but the wider implication for other persons affected by unlawful acts of public bodies. Sam is truly a rising star in the world of homelessness, social housing and community care"

"Sam assured me and was respectful, thoughtful and had a lot of patience with my disabilities and injurys supporting me beyond his title as lawyer he help me with advice on how to keep my paper work organised and also explain everything in a language I was able to understand he understood my mental health and traumas and at all times been caring to words my pain I am truly grateful for his works and I highly recommend his services"



My case was handled by Sam O'Flaherty. He was professional throughout, I was regularly kept up to date, he was friendly, competent and positive in what was a difficult and tricky case culminating in an excellently successful result. Thank you very much you are highly recommended.

Samuel O'Flaherty has managed 3 different claims regarding housing (possession/eviction order) and benefits entitlement to date. His service is impeccable. He is extremely thorough in his investigations and has achieved two successful outcomes for the client so far. I have complete faith that success with the third outcome will be achieved through his diligence and commitment to providing a top quality service. I would highly recommend his services and that of the Osborne Law in general to anyone who needs legal representation to address such matters.

"I am very happy with the service I was provided by Sam, he is very good at his job. Really impressed with the service."

"Best lawyer, Thank you for your wonderful work Sam O'Flaherty."

"Osbornes represented me in a housing matter against a local authority for over 3 years. They provided an excellent service and a better result than expected. I'm especially grateful to have had the help of their solicitor Sam O'Flaherty who pursued my case relentlessly and was always very approachable and clear in his explanations of what is going on at each stage. I really recommend them."

"Sam will keep fighting for his clients after many others would have thrown the towel in, and is exceptionally creative in finding a route to success."

I received an excellent service with Osbornes law, and more specifically Samuel O'Flaherty. Samuel's communication with me was awesome he was efficient and supportive in decisions making Samuel help me and my son to secure a home even when I almost lost hope, l will would highly recommend Osbornes law especially Samuel. am very pleased with the service I received. Thank you Samuel.