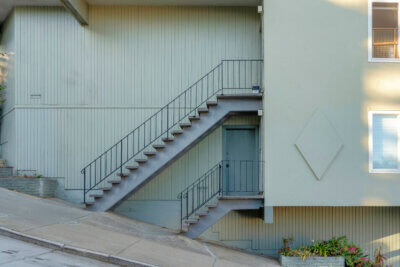 Mr X, whose details are anonymised to protect his privacy, fled his home country due to severe persecution from the authorities, where he had been imprisoned, tortured and sexually assaulted. He suffered serious Post Traumatic Stress Disorder and depression as a result.
After a long process of claiming asylum in the UK he was finally granted refugee status. This meant he could apply for homelessness assistance from his local council. This took a while for the Council to respond to. They eventually offered him a small studio flat, made up of a small room with an en suite cubicle. The conditions were cramped and there was insufficient space for a table and chairs. The Council told him that if he didn't accept it they would close his case and no longer help him.
Mr X therefore accepted the offer, but instructed solicitor Sam O'Flaherty to request a statutory review of the suitability of the flat, under the Legal Help Scheme. In the meantime the Council closed Mr X's homelessness application because they considered him to be suitably housed.
Osbornes obtained reports from a leading psychiatrist who had been assessing Mr X over the years. The reports demonstrated the triggering impact that the cramped conditions were having on Mr X's PTSD because of his experiences when he had been imprisoned – 'the small size of his room acted as a distressing reminder of the conditions in which he was detained and tortured'. The medical evidence showed that the particularly small size of the flat was having a major adverse effect on Mr X's mental health conditions.
Osbornes submitted representations to the Council setting out why the offer was unsuitable and unlawful. The Council initially replied with a decision that they were still minded to treat the offer as suitable, relying on evidence from their own medical adviser.
Osbornes sent further representations challenging this decision. Mr O'Flaherty argued that the Council was not entitled to prefer the evidence of its medical adviser over the psychiatrist, because the advisor had never met Mr X, he had not been asked to assess the flat and was not as qualified to comment on mental health issues as Mr X's psychiatrist. The Council had also unlawfully breached discrimination and equality laws in how it had treated Mr X's disability arising from his mental health conditions.
As a result, Mr X won the statutory review. The Council accepted that the offer had been unsuitable due to its size. They reopened his homelessness application and accepted that they owed him the 'main housing duty'. The Council have agreed to offer Mr X alternative suitable accommodation.
Contact Sam O'Flaherty today
Email us Send us an email and we'll get back to you
"Sam, Brilliant solicitor!

I am so grateful to have Mr Sam O'flaherty as my lawyer. He talked on my behalf for my housing case, the outcome was great. He is very professional and brilliant solicitor!"


"His service is impeccable. He is extremely thorough in his investigations … I would highly recommend his services and that of the Osborne Law in general to anyone who needs legal representation to address such matters."

"Our teams feels that Sam's passion to affect social justice for his clients and society as a whole is at the forefront of his work"

"He is among the best junior solicitors I have ever worked with over many years of practice"

"I have been extremely impressed not only by his legal and intellectual ability but also his clear commitment to the cause not only of individual claimants and defendant tenants but the wider implication for other persons affected by unlawful acts of public bodies. Sam is truly a rising star in the world of homelessness, social housing and community care"

"Sam assured me and was respectful, thoughtful and had a lot of patience with my disabilities and injurys supporting me beyond his title as lawyer he help me with advice on how to keep my paper work organised and also explain everything in a language I was able to understand he understood my mental health and traumas and at all times been caring to words my pain I am truly grateful for his works and I highly recommend his services"



My case was handled by Sam O'Flaherty. He was professional throughout, I was regularly kept up to date, he was friendly, competent and positive in what was a difficult and tricky case culminating in an excellently successful result. Thank you very much you are highly recommended.

Samuel O'Flaherty has managed 3 different claims regarding housing (possession/eviction order) and benefits entitlement to date. His service is impeccable. He is extremely thorough in his investigations and has achieved two successful outcomes for the client so far. I have complete faith that success with the third outcome will be achieved through his diligence and commitment to providing a top quality service. I would highly recommend his services and that of the Osborne Law in general to anyone who needs legal representation to address such matters.

"I am very happy with the service I was provided by Sam, he is very good at his job. Really impressed with the service."

"Best lawyer, Thank you for your wonderful work Sam O'Flaherty."

"Osbornes represented me in a housing matter against a local authority for over 3 years. They provided an excellent service and a better result than expected. I'm especially grateful to have had the help of their solicitor Sam O'Flaherty who pursued my case relentlessly and was always very approachable and clear in his explanations of what is going on at each stage. I really recommend them."

"Sam will keep fighting for his clients after many others would have thrown the towel in, and is exceptionally creative in finding a route to success."

I received an excellent service with Osbornes law, and more specifically Samuel O'Flaherty. Samuel's communication with me was awesome he was efficient and supportive in decisions making Samuel help me and my son to secure a home even when I almost lost hope, l will would highly recommend Osbornes law especially Samuel. am very pleased with the service I received. Thank you Samuel.