Success in Court of Appeal in child disability benefits appeal
21 Apr 2023 | William Ford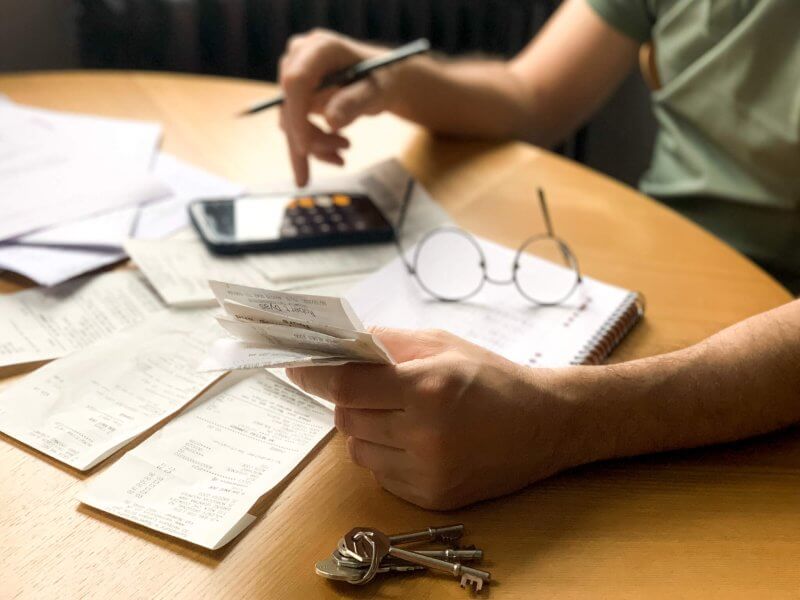 The Court of Appeal has today handed judgment in the case of Harrington v Secretary of State for Work and Pensions [2023] EWCA Civ 433.
The case concerned a disabled British child who lives with her mother in the UK. In January 2014 she had been awarded the care component of disability living allowance ('DLA'). The Department of Work and Pensions ("the DWP") subsequently revised that decision in May 2015 when it discovered that our client's father had separated (but not divorced) from her mother and moved to Belgium, where he was self-employed as an English teacher.
Under EU coordination rules on social security welfare benefits are, generally, only payable by what is called the "competent state". This is to avoid multiple claims in different Member States. The DWP argued that Belgium had become the competent state for paying sickness benefits (the care competent of DLA being a sickness benefit) when the father moved to Belgium. This was based on the fact that the family member who was engaged in economic activity was residing in Belgium, whereas the client and her mother, whilst resident in the UK, were economically inactive.
The problem for our client was that there is no equivalent to DLA under the social security system of Belgium that her father could apply for. Further, her mother was her carer and residing in the UK, and therefore not well placed to apply for any benefits in Belgium, even if there had been a Belgian equivalent of DLA. This meant that our client was deprived any disability benefits, even though it was agreed by the DWP that she met all of the criteria for DLA, with the exception of the competent state point.
Our client brought an appeal. After considerable delays in the appeal process this reached the Upper Tribunal in February 2020. Our client argued that she had an independent right to receive sickness benefits based on her residence in the UK further to Article 11(3)(e) of Regulation (EC) No 883/2004 ("the Regulation"). She argued that this meant that the UK was the competent state. The issue was whether her separate right to benefit derived through her father (based on his economic activity in Belgium) trumped her right to benefit based on residence in the UK, when determining which state should be the competent state. Upper Tribunal Judge Jacobs dismissed our client's appeal in a decision dated 8 February 2020. The Upper Tribunal held that as a person could only be entitled to benefits under the legislation of one state, the effect of Article 21 of the Regulation was that this state was Belgium, which he held to be the competent state. This was on the basis that our client was a family member of a person who was self-employed in Belgium and that economic rights took priority over residence.
A further appeal was brought to the Court of Appeal. There was further delay involving a referral to an EU institution called the Administrative Commission. It had been hoped that this would serve to clarify the legal issues, but this proved not to be the case and the appeal continued. The appeal was eventually heard before the Court of Appeal on 22 and 23 February 2023, with judgment being handed down today.
Lord Justice Lewis, giving the lead judgment, disagreed with the Upper Tribunal. He did not accept that the provisions of Article 21 operated so as to take priority over the applicability of the legislation of the UK to our client as a person residing in the UK under Article 11(3)(e) of the Regulation. He reached this conclusion for the following reasons:
The wording and purpose of Article 21 do not suggest that that article was intended as a rule of priority which displaced the legislation that would otherwise be applicable applying Article 11 of the Regulation.

There were other articles covering different factual scenarios to our client's case, such as Article 32 of the Regulation, which did operate as a priority rule. However, such rules were expressed differently to

Article 21

.

The Court of Appeal considered the

history of the legislative provisions

.

Regulation (EC) No 1408/71

(which had preceded and was replaced by the Regulation) had provided

that it was the legislation of the state of residence that had priority in cases involving payment of cash sickness benefits such as the care component of DLA.

That had meant that

if family members were resident in a state other than the competent state of the worker or self-employed person, they were entitled to cash benefits under the legislation of the state where they resided

and could receive

benefits in that state.

The Court of Appeal noted that there was nothing in the wording of the relevant provisions of the Regulation to indicate that the

European Union legislature wished to bring about a significant change in that position.

Had such a significant change in position been intended

such a change could be expected to be made clear.

The Court of Appeal also noted that its interpretation of how Article 11 of the Regulation operated was consiste

nt with ensuring free movement of workers and the self-employed.

The Court noted that a

parent could be deterred from leaving one Member State in order to go to work in another Member State if one of the consequences would be that a child who remained in the first state ceased to be entitled to DLA.

This had the potential to operate as a barrier to free movement, which is one of the fundamental principles in EU law.
The appeal was allowed.
William Ford, the solicitor who represented the Appellant comments:
"This is a fantastic outcome for my client after many years of uncertainty and hardship for her and her family. The legal issues raised in the case have been highly complex and I must give praise to the high quality of advocacy on my client's behalf by the barristers (Adrian Berry and Desmond Rutledge of Garden Court Chambers) representing her in this appeal. However, at a more basic level, this is a very satisfying result as it remedies the unfairness of the position in which my client found herself. She had no choice in the decision of her father to leave the UK to work abroad. However, as a result of this she was for years deprived of disability benefits to which she would otherwise have been entitled."
William is a partner in the housing and social care department at Osbornes Law.
To speak to William and his team please call us or fill in the form below.
Speak to William
Email us Send us an email and we'll get back to you
Incredibly knowledgeable and very intelligent. Will knows how to use public law to the advantage of his clients


Will Ford is exceptional


William Ford is unbelievably clever and very considerate to his clients


Will is a very down-to-earth guy who produces really fantastic work; it is a joy to work on cases with him


Will is a very able and unbelievably clever lawyer who is on top of his subject and is very considerate to his clients.


William Ford is experienced in representing tenants in disrepair and possession claims, as well as homelessness appeals and judicial reviews concerning allocation of housing.

"He has a really good eye for detail, able to untangle and trace complicated matters. He has real expertise in welfare public law issues."


"Will is very technically competent and smart and he's very generous with his time."


"William is truly extraordinary. He is wonderful, clever, bright, and helps everyone in understanding the law."


"He is absolutely brilliant and is a very effective litigator for clients who don't have many options. He is very pragmatic, measured and reasonable - he appeals to common sense, which makes him an effective negotiator."


"William Ford is truly extraordinary - he helps everyone and knows the law better than anyone."


"He is excellent - meticulous attention to detail and very knowledgeable."

William Ford is "highly committed to his clients and leaves no stone unturned in seeking to assist them with their problems"

William Ford "is an astute litigator, and his breadth of knowledge allows him to take a holistic approach to clients' situations."

"He is one of the most passionate lawyers I've ever worked with. He's a rare commodity."

"William Ford frequently represents tenants in possession proceedings, homelessness appeals and disrepair claims... and is praised for his dynamic and hard-working approach."