The Effects Of Subtle Brain Injury Can Catch Up With You
29 Jan 2018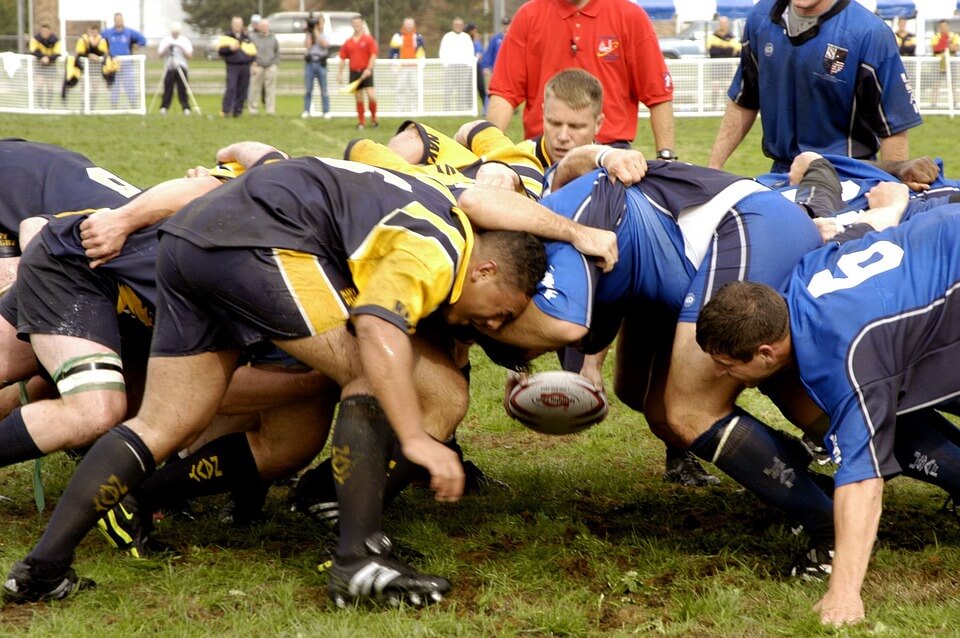 Chronic Traumatic Encephalopathy (CTE) is a brain disease that is found in people who have suffered brain trauma repeatedly over several years. It was first described around a century ago by a doctor who noticed that ex-boxers tended to display symptoms of brain injury such as confusion and memory loss, long after they had finished in the ring. The specific cluster of symptoms was initially thought to be restricted to boxers, but later studies soon showed that they also developed in people who had suffered repeated head trauma from other situations, for example contact sports athletes and victims of domestic abuse.
We now know that repeated blows to the head over a period of time causes the accumulation in the brain of a type of protein named Tau. The accumulation of this protein, which is also seen in the brains of people with Alzheimer's Disease, causes the death of  brain cells, leading to CTE.
There is no way to definitely diagnose CTE until after death, as it requires taking brain samples. However, it can be diagnosed in life, with the presentation of various symptoms such as headache, sleep disorder, fatigue and mood and memory problems, in conjunction with a history of repetitive head injury.
A concussion is not Needed to Cause Brain Injury
A new research paper published in Brain, a journal of neurology, is starting to make general news headlines. The authors found that 'closed-head injuries, independent of concussive signs can induce traumatic brain injury'. In other words, contrary to common perception, it is not necessary to be rendered unconscious or suffer concussion to develop CTE. This means that sport concussion protocols are unlikely to prevent someone from ultimately suffering from CTE. It also means that anyone who engages in contact/collision sports is vulnerable to developing the disorder later in life.
Worryingly, the study also showed how young athletes showed signs of CTE. The research team examined the brains of four teenagers who had previously suffered head injuries during sporting activities, before they died from other means. Aged between 17 and 18, all the teens showed early stages of CTE.
Collision Sports
Collision sports are defined as those where, athletes purposely hit or collide with each other or inanimate objects with great force: common examples include rugby in the UK and ice-hockey and American football in the USA.
Dr Goldstein, one of the Brain study authors spoke to the Washington Post about his particular concerns around the USA National Football League (NFL): 'You get hit the first time and a minute later you get hit again […] the cumulative effect, when the brain is not fully healed, particularly in younger people, is really, really damaging'.
In response, Dr Sills, a neurosurgeon working for the NFL said to the Post,'being active […] is important. There are concerns about the risk involved in playing sports, including football. We hope that all youth sports will continue to take measures to reduce head contact, through rule changes, education and improved protective equipment'.
Here in the UK, Professor Allyson Pollock from Newcastle University published a 2017 piece in the British Medical Journal calling for the removal of harmful contact such as the tackle, from school rugby, in order to reduce the risk of injury in school children. She and her colleague Graham Kirkwood called for the four UK Chief Medical Officers (CMO) to protect vulnerable children, after they rejected implementing a ban in 2016. Up until the time of writing, there has been no movement by the CMOs to address this.
Headway
The brain injury charity Headway supports those who have been affected by brain injury.  They have also produced a booklet to help guide victims of brain injury through the process of claiming compensation. According to their statistics, around one million people attend Accident and Emergency Departments every year, due to head injury. They also state that 'Substantial numbers of people fail to claim compensation simply because they are not aware of their legal rights'. For this reason they advise that if you have suffered a head injury, you should contact a solicitor as soon as possible.
Osbornes Law supports Headway East London's 'Early Intervention Project' at the Royal Free Hospital. The Headway team are present at the hospital for one day per week, during this time they support the families of those who have been admitted with a brain injury.
Osbornes Law specialises in representing individuals who have sustained a head or brain injury following an accident. In addition to being approved head and brain injury lawyers by Headway, the department are also approved by 'The Brain Injury Group'. Osbornes are also recommended by Chambers UK and The Legal 500 as leading personal injury lawyers in London. Both directories highlight the firm's specialist skills in brain injury claims.
Osbornes was also named 'Law Firm of the Year' at the Modern Law Awards in 2018.
You can speak to a brain injury lawyer about a claim by calling us on 020 7485 8811 or by filling in an online form.