Divorcing couples reaching financial settlement through Private FDR
11 Apr 2022 | Lisa Pepper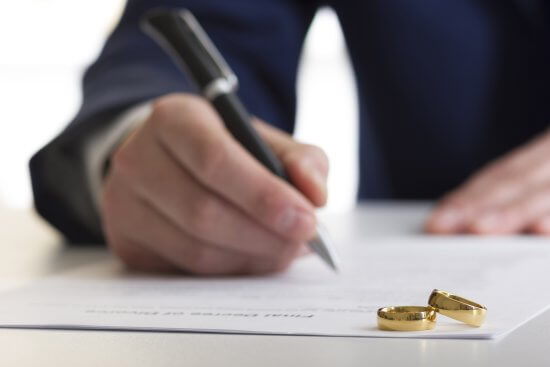 The Runaway Advantages of the Private FDR
Our specialist lawyers are keen to ensure our divorcing clients achieve cost-effective outcomes as quickly as possible, with minimal conflict, enabling them to get on with their lives.  One of the ways we help our clients is through private financial dispute resolution (FDR).
The divorce team at Osbornes are highly experienced in helping clients resolve matters on divorce in non-court settings, and we have been seeing a rise in private FDR. 
What is private FDR?
Traditionally, finances on divorce are dealt with either by mutual agreement between the parties or on application to the family court. 
The court process includes disclosure of the parties' respective financial positions, and after a first hearing, dealing with what reports etc. are required, or former disclosures. This is then followed by an FDR hearing which focuses on trying to achieve a settlement. If that fails, a final hearing will follow and the judge will determine the final outcome.
A private FDR with an independent and impartial FDR judge is a simple and voluntary alternative to this.  
As a former president of the Family Division succinctly described it: 
"The parties pay for a financial remedy specialist to act as a private FDR judge. That person may be a solicitor, barrister or retired judge… The private FDR takes place at a time convenient to the parties, usually in solicitors' offices or barristers' chambers, and a full day is normally set aside to maximise the prospects of settlement. It takes the place of the in-court FDR."
So, whether or not you're already going down the court process, you have the option of agreeing to a private FDR hearing. It is confidential and without prejudice, and enables discussions and negotiations to take place freely with the judge's assistance.
If a settlement is reached (and usually, it is), this will be drawn up in the form of a court order and submitted to the court for approval. 

Where an agreement cannot be reached, it will become necessary for a date for a final hearing to be set – though the parties can still work towards trying to resolve the issues ahead of it.
However, we make it clear to our clients that there is the potential for a lengthy delay before there is a court final hearing, given the lengthy backlog currently affecting the family courts, and therefore we, as a team with the clients, take a constructive approach to try, as far as possible, to avoid a court final hearing.
Although there is a cost involved – mainly in respect of the private FDR judge's fees, which is normally split between the parties – our clients find that the advantages of a private FDR far outweigh this, and the costs are not, overall, more expensive because the case is concluded far earlier than in the court process. 
What are the benefits of private FDR?
A private FDR offers clients a number of benefits, including:
The private FDR judge will have your full attention. They will have the time to prepare properly and to set aside a day (or more) to hear the case without the pressures of the normal court timetable with competing cases.

There is unlikely to be a delay in having the matter dealt with by way of private FDR. This in turn helps the parties focus on preparing for the FDR, narrowing down the issues to be resolved. Ahead of the FDR, each party's lawyers will prepare and exchange a statement setting out their position on the issues. 

The process of private FDRs is more flexible, less adversarial and less formal, making it more likely a settlement can be reached.

There is a greater chance of reaching a settlement in a private FDR than in a court-based FDR. This can mean the difference between concluding the case in a matter of weeks – or months or even years if the case is litigated.
How can we help?
For specialist advice on how a private FDR can help you, call our leading divorce lawyer Lisa Pepper or complete an online enquiry form below.  
"Osbornes have been a sound firm forever. They have phenomenal work."

"They provide excellent advice and service to clients."

"Osbornes Law have a very broad family practice which does all areas of family law at a high level. They have an excellent practice; they are top quality across the board."

"She has impressed me as someone who fights my corner but also understands the importance of resolving issues without unnecessary escalation. She is calm and reassuring."

"Her mediation practice is exceptional; she is also a great solicitor and has a breadth of skill which is really useful."

Lisa Pepper is particularly recognised for her role as a mediator in complex cross-border disputes. Her practice also includes handling prenuptial agreements and issues arising from the dissolution of civil partnerships.