Croydon Tram Crash Inquest Concludes
22 Jul 2021 | Ben Posford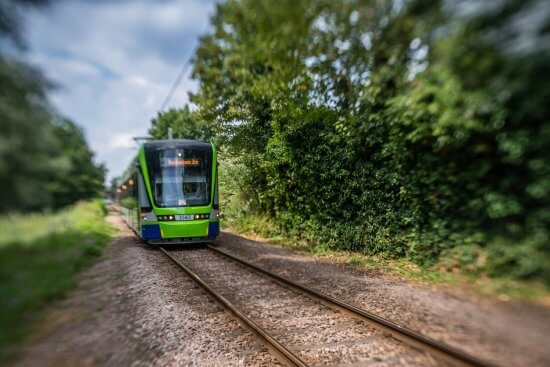 Families of Croydon tram crash victims disappointed by Inquest conclusion
The families of victims killed in the Croydon tram crash branded the inquest a farce today as the jury delivered a conclusion of accidental death.
The loved ones of the seven people killed when a tram derailed and overturned on 9 November 2016 claim 'justice has been suffocated' as the coroner banned the inquest from hearing from the management of Transport for London (TfL) and First Group's Tram Operations Limited (TOL).
The families will now call upon the Attorney General, Mr Michael Ellis QC MP, to apply to the High Court to order a new inquest. They will also seek to judicially review the Senior Coroner for South London, Ms Sarah Ormond-Walshe's interpretation of the law which meant that the jury did not hear any oral evidence from anyone responsible for the crash.
Dane Chinnery, 19, Philip Logan, 52, Philip Seary, 57, Dorota Rynkiewicz, 35, and Robert Huxley, 63, all from New Addington, and Mark Smith, 35, and Donald Collett, 62, from Croydon died in the crash at Sandilands Junction, while 62 of the 70 on board were injured, 19 seriously.
Jean Smith, 64, mother of Mark Smith, said: "I am bitterly disappointed as justice has not been done today. It has been a total farce as we have only heard half of the evidence and no one who could potentially have been responsible for the crash has been called as a witness. It's morally wrong that we haven't been able to hear from anybody from TfL, TOL or the driver during the proceedings, whatever legal precedent says. It feels like they have been able to hide from giving evidence and it simply isn't fair or just. Justice has been suffocated because of the coroner's ruling.
All we want as families is justice for our loved ones, yet four and half years on, the inquest has created more anguish and pain because we have been left with so many unanswered questions. We have been asked to accept the findings of the Rail Accident Investigation Branch (RAIB) without question, but this is completely unjust. Our legal team will be writing to the Attorney General to ask him to seek an order for a new inquest and separately, to seek permission for judicial review. This fight is not over."
The inquest has been sitting for nine weeks and the jury has heard evidence from various inspectors from the Rail Accident Investigation Board (RAIB). Andrew Ritchie QC, leading counsel for five of the families, asked the coroner to hear the second part of the inquest, which would have heard from the management of TfL and TOL, but the coroner refused.
Update:
Croydon tram crash victims' families request a fresh inquest
Osbornes Law, who represent five Croydon tram crash victims' families, today wrote to the Attorney General asking him to apply to the High Court for a new inquest, citing multiple irregularities with the conduct of the original inquest which ended last month.
An inquest jury last month concluded that the seven people who died in the derailment at the Sandilands Junction, Croydon on 9 November 2016 died as a result of an accident.
But lawyers from London law firm Osbornes Law have written to Attorney General Michael Ellis QC MP claiming that a fresh inquest should be held as Her Majesty's Senior Coroner for South London, Sarah Ormond-Walshe ('HMSC') interpreted the law incorrectly. This resulted in the inquest not hearing crucial evidence.
Ben Posford, Partner and Head of Serious Injury at London law firm Osbornes Law is lead solicitor for five of the seven families (the families of Mr Logan, Mr Seary, Ms Rynkiewicz, Mr Smith, and Mr Collett).
Ben comments:
"The families of those who died are understandably angry and upset at today's conclusion and that they have been unable to hear from those responsible for the systemic failings that led to their loved one's deaths. They have had an agonising wait for justice but have been let down by the process that has allowed the managers of TfL and TOL to dodge giving evidence and avoid giving the families the answers they so desperately need. Instead of gaining a greater understanding of how and why their loved ones died, they have been badly let down.
Ultimately they feel that nobody has been held accountable for the tragic events almost five years ago and will keep fighting for justice for their loved ones. As a result, we will be pursuing the legal options open to us by calling on the Attorney General to apply to the High Court for a new inquest. The families will also be considering judicial review proceedings against the coroner, to get the answers they deserve."
Andrew Ritchie QC, who represented five of the families in court, has been supported by Giles Mooney QC, who represented two of the families. He said: "This coroner has got the law wrong and that has deprived the families and public of the age-old right to hear evidence from those accountable for this dreadful tragedy. That needs changing by a higher court very quickly."
RAIB's 2018 report into the crash can be viewed here. RAIB concluded that the driver either fell asleep or became disorientated in the Sandilands tunnel. They also concluded that ToL's risk assessments and safety precautions against their drivers' human failings were inadequate. TfL appointed SNC-LAVALIN to carry out an independent report into the crash. The report and recommendations can be viewed here.
Personal injury claim against TfL
If you or a family member have been victim of a serious injury and think you may have a claim contact Ben Posford by filling in an online form.
Coverage of the inquest with commentary from Ben includes:
The Daily Telegraph
Daily Mail
Railway Magazine
My London
This is Local London
Ben Posford is an intellectual powerhouse, loved by his clients and feared by his opponents.

Head of catastrophic injury Ben Posford, has particular experience regarding spinal cord and brain injuries, and fatalities.

"Ben Posford has a very effective and engaging style, which puts injured clients at their ease. He is willing to take on the most challenging of clients and the most challenging of cases which sets him aside from many. He wears his exceptional intelligence lightly."

"Ben Posford is a pre-eminent solicitor in the field of very high-value catastrophic injury claims."

"Ben Posford is a great tactician, a great negotiator and generally, the man you want on your side when dealing with serious personal injury work."

"Ben Posford is a top-class litigator. He knows everything there is to know about catastrophic injury and major disaster litigation."

"Ben Posford has his finger on the pulse as one of the leading catastrophic injury lawyers in the country, dealing with some of the highest profile cases."

"Straightforward and clear, he is good at cutting through the noise."

"Totally tenacious but brilliantly commercial; very impressive."

"Incredibly impressive; he not only knows the technical ins and outs but is a charismatic personality, one clients absolutely love and trust."

"An excellent practical litigator who offers exceptional service', 'tactically astute… he is one of the best personal injury solicitors around"

"He finds angles other lawyers miss and fights incredibly hard for his clients"

"Ben Posford is a hugely experienced solicitor who approaches his cases with confidence and realism."

"Ben Posford is a hugely experienced solicitor who approaches his cases with confidence and realism."

"A really strong team, led by Ben Posford, who is an exceptionally experienced and talented catastrophic injury lawyer."

"Affable and charming with very good client-handling skills."

Beneath Ben Posford's calm and reassuring presence, which clients love, lies a formidable tactical and legal brain. His experience tells and he gets it right at every stage of the process from arranging the best possible rehabilitation, to ensuring, so far as possible, a polite relationship with those acting for the defendant in order to ensure best and early resolution of the claim.

Ben Posford is "very meticulous, good with clients and knowledgeable."

"Intellectually rigorous and intelligent."

Ben Posford is one of the best catastrophic injury lawyers around.

Ben Posford is 'exceptional and a real expert in the field of catastrophic injury'.

Ben Posford … is 'tactically astute' and 'one of the best personal injury solicitors around'.

Ben Posford 'knows how to maximise the value of the claim for his clients'.

Ben Posford...'couples meticulous legal skills with a hugely personable manner with clients and opponents,' and is noted for his skills in 'directing and motivating those working beneath him'

"Ben Posford is a fantastic lawyer who is extremely personable in dealing with clients and with opponents, and he has an unusual level of knowledge of the intricacies of procedure and substantive law."