Motorcyclists – Could your actions be invalidating your insurance?
21 Sep 2020 | Rob Aylott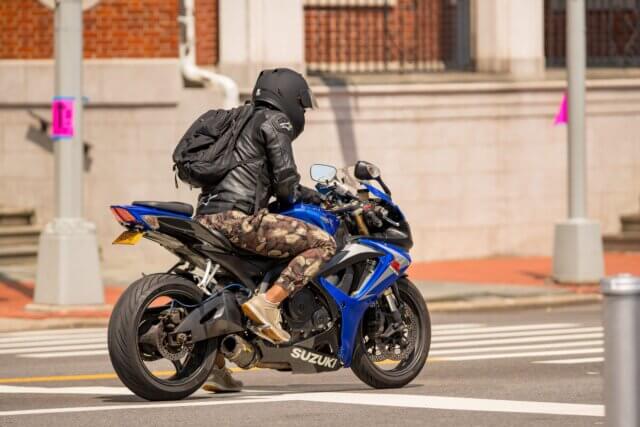 Insurance cover for you and your bike is vital in the event of an accident or theft but beware – insurance policies are not always as straightforward as they seem.
I have seen situations where motorcyclists have invalidated their insurance without realising it, with serious financial consequences. Making changes to your bike, how it is used or stored can all expose you to the risk of insurers not paying out if you make a claim and you being personally liable if you cause an accident.
Making modifications to your bike
You may have decided to make modifications to your bike, perhaps fitting a new exhaust or 'chipping' the computer to increase your potential speeds. Any modifications that change your bike from the factory standard mean you will need to declare them to your insurer. Failure to do so could invalidate your insurance.
Changing the use of your bike without informing your insurers also has potential consequences. If you stated your bike would be used for leisure purposes only and then you start riding to work, the policy would potentially not pay out for an accident that occurred on your commute.
Letting someone else ride your bike
Letting a friend ride your bike who has not been added to your policy or has no insurance elsewhere could leave you massively exposed in the event of an accident. Without valid insurance, you could be left footing the bill for any insurance claims by a third party.  Even if nothing as serious as that happens, letting your friend ride your bike knowing that they do not have insurance would mean you were both committing an offence and if stopped by the police could mean disqualification or penalty points on your friend's license and up to a £5,000 fine.
If you are planning a motorcycling trip or will be living abroad for a time, check your insurance. Most policies will cover you for 30-60 days in another country but if you are likely to be taking your bike away for more prolonged periods you need to check you are insured.
If you are covering your bike against theft, make sure you are clear on how it is being stored. If you say it is being kept in a secure garage and leave it on the street overnight, you will not be covered if it is stolen.
Having the correct insurance is a must to protect you in the event of an accident or theft. Riding without adequate third-party cover is an offence. Make sure that you read the small print before taking out a policy to ensure you and your bike are properly covered and that you are not inadvertently putting yourself at risk.
Rob Aylott is a solicitor specialising in motorcycle accident claims at Osbornes Law