Skiing Accidents – what to do if you are negligently injured?
22 Jan 2020 | Magdalena Knez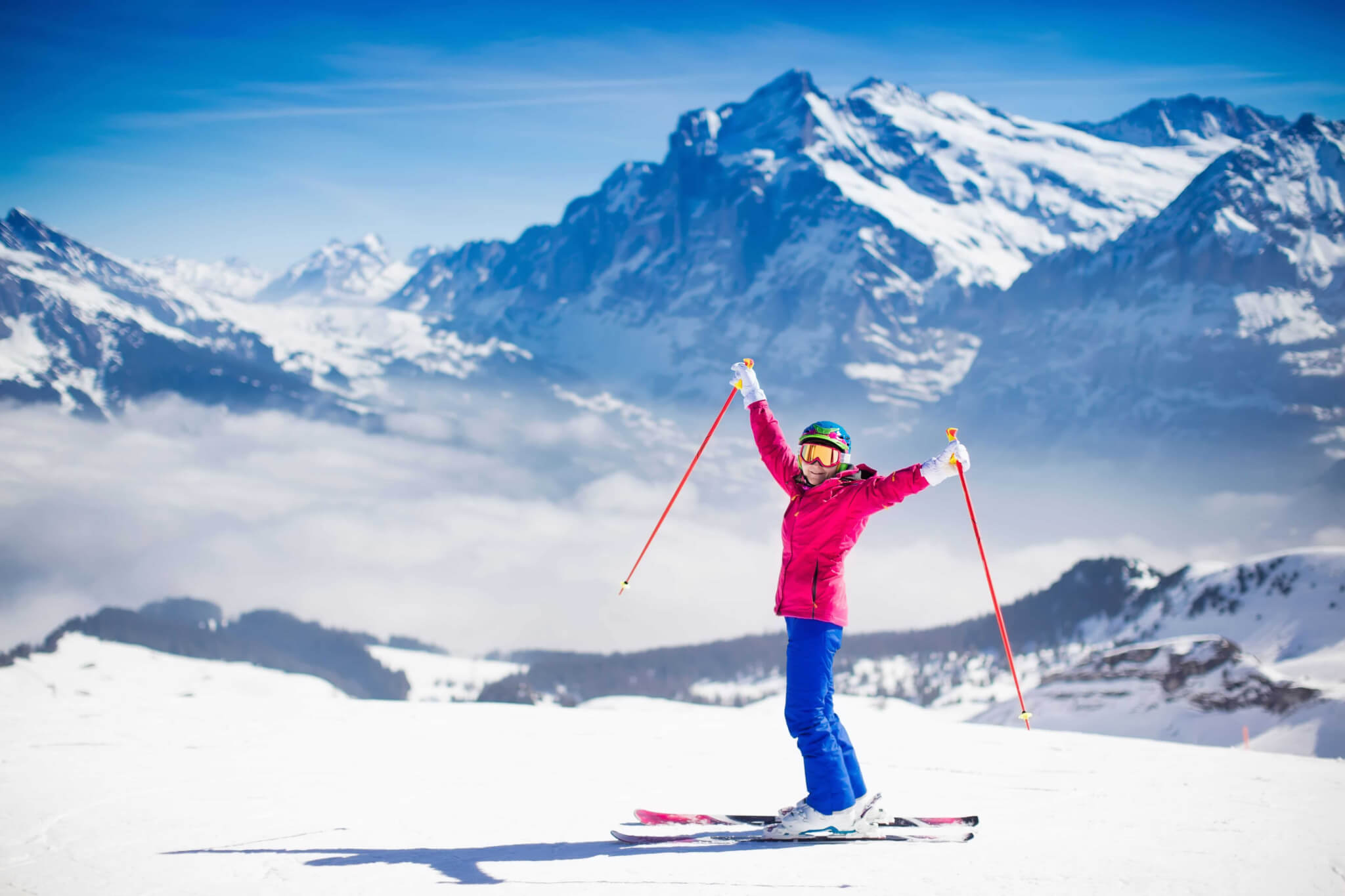 The opportunity to spend holidays skiing or snowboarding is one that tempts many of us to the slopes over the winter period. Engaging in these snowy activities can be great fun and a fantastic way to keep fit, and millions of us from the UK spend our winter holidays this way.
However, there are also dangers inherent to winter sports. A report from the UK Foreign and Commonwealth Office showed that over a 4 year period, 58 people from the UK died during skiing and snowboarding holidays while thousands more suffered injury, both on and off piste. More recently, ABTA reported that during the last ski season, more than 200 significant injuries among British holidaymakers.
Downhill skiing is one of the most popular winter sports, but it carries a high risk of injury, depending on experience. According to the Association des Médecins de Montagne beginner skiers are twice as likely to have an accident leading to injury than experienced skiers, especially during the first few days of their holiday. The hazard risk is high and has serious consequences: with all those people shooting right and left on the slopes, collision with another person or a stationary object runs a risk of head injury or serious concussion.
Naturally each snow-based activity has its own risks of specific injury: snowboarders are more likely to suffer wrist fractures, while the most common skiing injury is a sprained knee, resulting in ligament damage. Other winter sports activities that lead to injuries such as sprains, dislocations and fractures include sledding, tobogganing and ice skating. Snowmobiling is particularly risky, with vehicles weighing more than 600 pounds and reaching speeds of 90 mph, increasing the likelihood of death from head trauma.
Travel insurance for winter sports
With the high risk of injury, it makes sense to have travel insurance that specifically covers winter sports. However, I read a recent survey made of 2,000 people which revealed that one third did not check to see if their travel insurance covered them for winter sports, assuming they were automatically covered. This is not necessarily the case. Just as concerning, new research from ABTA, of the over 10 million British adults taking to the slopes each year, more than 3.5 million failed to take out any travel insurance at all.
Staying safe whilst on your winter holiday
While having adequate travel insurance is vital, an ideal vacation is always one where you are required to make use of it; it is so much better to avoid accidents and injuries all together. With this aim in mind, here are some tips to protect yourself from injury during your winter holiday:
Warm up thoroughly before any activity, to prevent muscle and ligament damage.
Wear appropriate kit to keep warm and protected.
Remember safety gear such as goggles, helmet and gloves.
Make sure your equipment is working properly.
Learn how to fall safely, taking lessons from a qualified instructor if necessary.
At all times, pay attention to your surroundings, the weather and other people around you.
Stay hydrated and alert.
Stick to skill-appropriate slopes and courses.
Aim to use only correct techniques for your activity and seek help if you do not know what you are doing.
What to do if you are injured: travel insurance benefits and limitations
If you do sustain an injury and require immediate medical assistance, you can access this through your resort's emergency service. Inform your travel insurance provider as soon as possible and they will provide additional advice and support.
Presuming that you purchased adequate winter holiday travel insurance, you can be reassured that any expenses related to your injury should be covered; things such as rescue costs, hospitalisation or clinic fees and transport to bring you home.
To help you with your insurance claim and any future personal injury claim:
gather as much evidence about your accident as possible
record witness contact details
gain photographs of the accident site as well as your injuries
record keeping is important: get copies of any medical notes and receipts for any expenses related to your injury.
While travel insurance is vital for covering immediate and mid-term assistance, it does not provide compensation for pain and suffering and any loss of earnings that result from your injury.
Making a personal injury claim
If the accident was not your fault and someone else's negligence contributed to your injury, you may be able to make a successful personal injury compensation claim against the other party's insurance company.
Because your accident happened in another country, different laws will come into play. For example, you may be able to make your claim from home or be required to apply from the country in which the accident happened. There may be different time limits for making a claim depending on the country as well as other potential issues that need to be considered.
Blog post written by Personal Injury Solicitor, Magdalena Knez