Leading Divorce Lawyers Recommended in Tatler
22 Aug 2021 | Lisa Pepper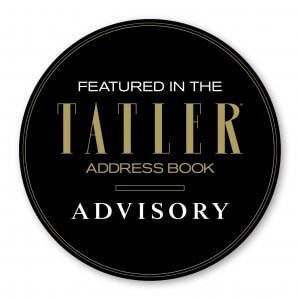 The family department is delighted to announce that two of our partners now appear in the 'Tatler Advisory' list of leading divorce lawyers in London.
Mark Freedman and Lisa Pepper have been approved to appear in Tatler due to their extensive experience in advising HNW divorce cases.
The Tatler advisory address book brings together lawyers and other advisors who have built up a reputation for providing a gold standard of advice to their clients.
Both Mark and Lisa are known for dealing with complex cross-border divorce matters and advising clients on both financial matters and children arrangements.
The family department attracts high-value instructions from an international client base. Osbornes Law has unrivalled experience in all areas of family and private client law, known for handling complicated financial litigation, including trusts, and advising on inherited and pre-acquired wealth. Mark's Standout cases from the past 12 months include advising on an offshore trust worth over £200 million in divorce proceedings and negotiating the division of an IFA business in a financial settlement.
Lisa recently advised on the efficacy of a prenuptial agreement where assets had matured to £100 million during the marriage.
Mark and Lisa are ranked as leading divorce lawyers in Chambers UK, Chambers HNW and the Legal 500. Lisa is also ranked in band 1 for family mediation.
Chambers UK describes Lisa as 'one of the most amiable, friendly and talented lawyers in London'.  Mark is singled out in the directory for attracting' high-value financial and children proceedings that involve complex tax, trust and accounting issues'.
They are also ranked by the Spears HNW directory.
To speak with Mark or Lisa please call us or fill in an online enquiry form and we will contact you back.
Short Watch: A Guide To The Divorce Process
Divorce FAQs
What are grounds for divorce?
To obtain a divorce you need to demonstrate to the court that the marriage has broken down irretrievably. This needs to be for one of the following 'facts':
That your spouse has committed adultery
That your spouse has acted in such a way that it is unreasonable for you to be expected to continue living with them
That your spouse has deserted you for two years
That you and your spouse have lived apart for two years and your spouse consents to the divorce
That you and your spouse have lived apart for five years, whether or not your spouse consents to the divorce
How do I start a divorce petition?
The first thing to do is to contact us. We'll explain the divorce process and be able to advise on all the decisions that need to be made, as well as how long things are likely to take.
Petitioning for divorce is the first step in the process. This is where you apply to the court to file for divorce. Exactly where and how you do this may depend on where you are living, and we will be able to advise on the best options. You'll include your grounds for divorce, supported by one of the five 'facts' set out in the previous question.
You can complete the divorce petition form online (or we can do this for you). In this, you'll include details of the date of the marriage, the address where you last lived together as a couple, the present addresses and occupations of both parties, the names and birth dates of any children, details of any previous court proceedings relating to the marriage or property and the fact being relied upon demonstrating that the marriage has irretrievably broken down. You'll also include a request for the marriage to be dissolved and if you wish the court to decide matters concerning children, money and property.
How do I reply to a divorce petition?
We understand that being served with divorce papers can come as a shock. If this happens the first thing to do is to contact us. We'll explain the divorce process and be able to advise on all the decisions that need to be made, as well as how long things are likely to take.
If your spouse has filed for divorce, you will need to decide how you want to respond. You can agree with the divorce, ask for amendments, defend the petition (if you don't agree with it) or file for your own divorce.
Not responding will not stop the divorce from progressing.
I've just been served with divorce papers, what do I do?
If you have not yet taken legal advice, it is important to do so quickly to best protect your interests, as there are time limits involved.  
Once we have reviewed the papers that have been served upon you, we will explain the divorce process and provide you with tailored advice on your options and potential costs.  
Not responding or ignoring the papers will not stop the divorce from progressing, but it could impact on the costs a court may order you to pay.
What are my rights in a divorce?
You have some basic rights enshrined in law regarding divorce.  You will be legally entitled to a divorce provided you have been married for at least one year, meet the jurisdiction requirements and can prove one of the five facts outlined above.  It is important to consider carefully which of the five facts to proceed with, especially if you think your spouse may not consent to the divorce.  We can advise you on your specific circumstances and how best to proceed.  Occasionally we may even recommend using more than one of the five facts. 
If there are children of the family then The Children and Families Act 2014 introduced the presumption that, unless the contrary is shown, the continued involvement of a parent in a child's life will be beneficial to that child.  We can guide and represent you in order that the best arrangement possible can be put in place to ensure the ongoing welfare of your children are met.
With regards to a financial settlement on divorce, the court seeks to be fair, which can often mean a 50/50 split of the matrimonial assets, unless needs mean one party has a claim for more.  
Once we are fully aware of the extent of your matrimonial assets, we will provide you with detailed advice on what entitlements you will have.  This will enable you to confidently move forward in either agreeing a settlement with your former spouse, or in issuing court proceedings to secure your interests.
How long does a divorce take?
As a general rule, if your divorce is uncomplicated and you are in agreement, it could take as little as six months to complete. If you need to resolve matters relating to finances, children, businesses or property, this could take longer. The average divorce in the UK takes a year to complete and to agree a financial settlement, but can be as short as 4 months if agreement is reached quickly.
Our lawyers will do their best to work to your timeframe, however, you can be confident that we will always work hard to deliver the best results possible for you and your family.
How much does a simple uncontested divorce cost?
We are committed to being clear at the outset with clients as to what they will pay.  With this in mind we offer a set fee for certain divorces.  
If your divorce is uncomplicated and uncontested, is not international, does not involve children or financial issues then we offer a fixed fee divorce, with costs starting at £999 inclusive of VAT.  This is dependent on your spouse being available.  In addition to this fee, you will be responsible for the court fee which is currently £550. Any additional disbursements such as obtaining a translation of your marriage certificate are not included in the fixed fee.
How much does a contested or complex divorce cost?
Each divorce is different, and the cost can vary greatly, depending on your circumstances, their complexity and the approach of your spouse and their legal team.
With one of the largest divorce law teams in London, we are able to support even the most complicated divorce in a practical and cost-effective manner.  We will build your legal team to suit your needs and budget and, if a fixed fee rate is not feasible, we will clearly explain the basis of all legal costs. There will be no hidden costs or nasty surprises.
Is it different for a same sex marriage or civil partnership?
Ending a same sex marriage or civil partnership involves very similar steps and rights as ending a heterosexual marriage.  The main difference is that one of the five 'facts' discussed above is not available, namely adultery.  All other 'facts' can be used and an intimate physical relationship with another person can be cited in a behaviour petition.
Is there an alternative to divorce?
Yes.  Some clients are not keen to proceed with a divorce for various reasons, from it not being the right time to deeply held religious beliefs.  Whatever the reason we can help find you an alternative option to best suit your requirement, for example:  
An annulment may be possible, depending on the circumstances, but these are rare and it is necessary to prove your marriage is either void or voidable;

A judicial separation could provide you with similar legal remedies as a divorce, but it does not dissolve the marriage; or

A separation agreement will deal primarily with the division of marital finances and can also enable you to proceed with a straightforward divorce in the future, knowing the financial

side has already been settled.